I hate carrying a big bulky purse when I go out with my friends… That's why I tend to just carry my ID and money in my jean pockets… but what about when I go out somewhere dressy?  Then I have to find the smallest purse that I own, and put my stuff in there… Then hope I don't set it down anywhere and forget it…  Well If you're Like me then you are going to love the Bracelet-Mate.
A Little about Bracelet-Mate:
" Introducing Bracelet-Mate® & Bracelet Plus® — a chic, elegant and playful new way to carry your essentials in a 'hands-free' manner for today's fast-paced, active lifestyles.  Each Bracelet-Mate® & Bracelet Plus® is beautifully hand-beaded. Besides the numerous design options available, what makes them truly unique is that the bracelet is attached to a mini wrist wallet capable of carrying your ID, credit cards, currency, lipstick and key. When worn, the wallet sits discreetly on the inside of your wrist, and can be worn on either wrist; you always know where your belongings are!"  BraceletMate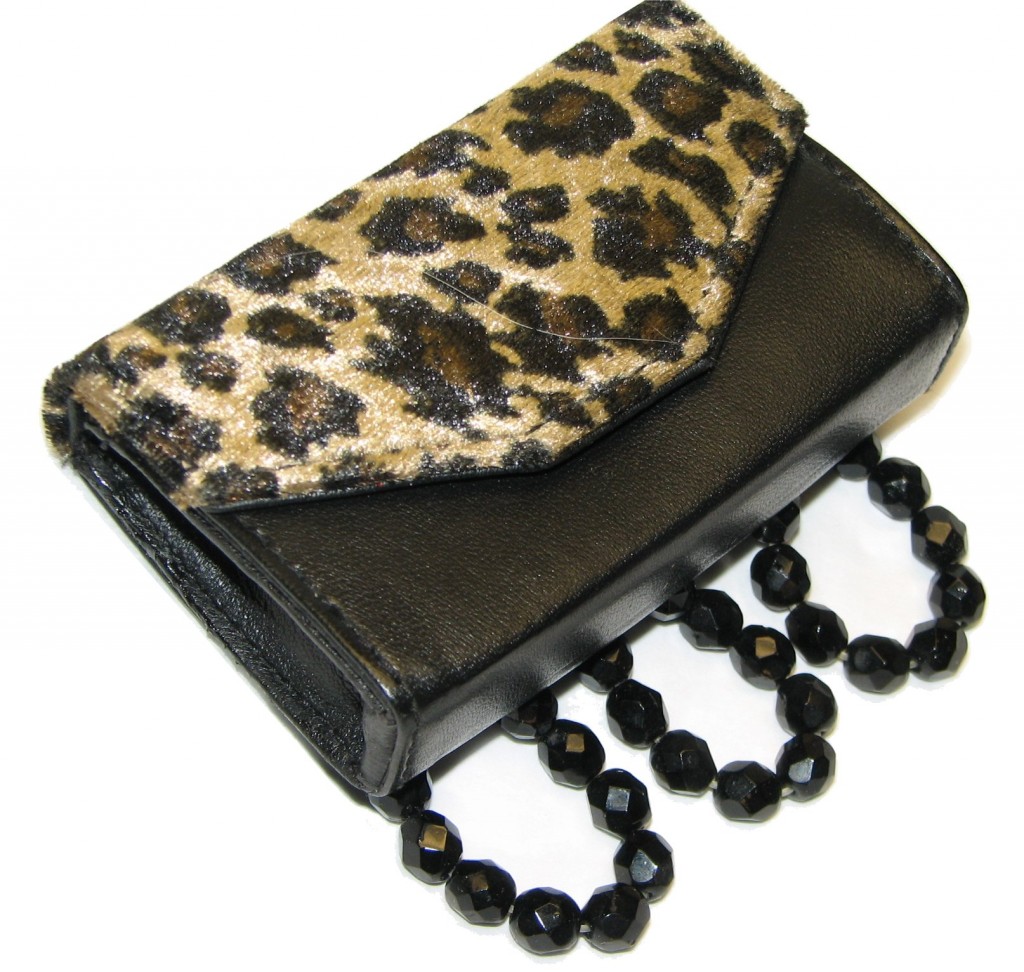 Our thoughts on Bracelet-Mate:
This purseless purse is great. I received the leopard print purse that is shown above.  The bracelet is easily worn – and it is large enough to carry my ID, My Debit card and some money and my trusty chap-stick!  I don't have to worry at all about leaving my purse somewhere.  It is very comfortable to wear, and it dresses up any short sleeve or sleeveless dress.  With it being winter, the girls and I don't go out very often.  We are all chicken when it comes to the cold weather, so we don't like going out when we have to dress up… 😀  I know this is going to be a great addition to any ensemble this summer!  This is a great item to have for that hot Valentines Day Date!
You can purchase the Bracelet Mate online.
**I received a Bracelet-Mate for review purposes, however all opinions expressed are my own.