If you would have asked anyone two months ago if the world would be as it is now, we'd all say no. However, humans are adaptable and changeable. I wanted to share some tips on how to keep in touch virtually. While it's better to be close to people, being virtually connected is the next best thing.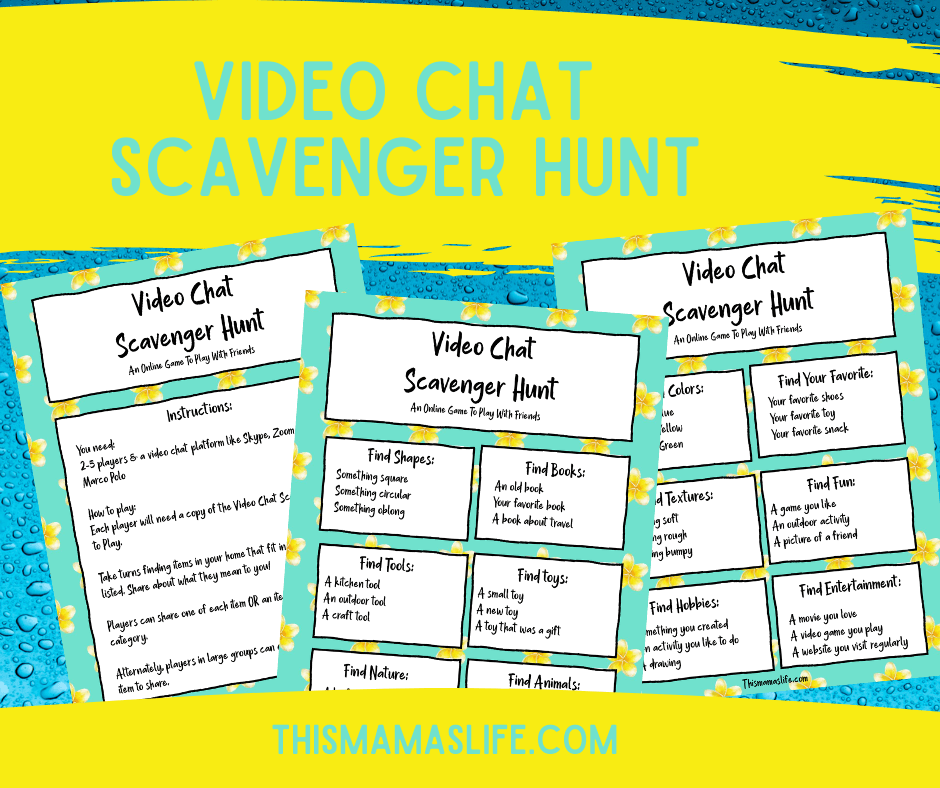 Utilize Facebook Messenger
I don't know if you know that there is a Facebook Messenger for kids. If you have kids that want to talk and chat in a safe environment, then this is a really app to do so. Plus, your kids can have free reign in calling their friends 50 times a day.
Do a Video Scavenger Hunt
I know you're wondering what you can do to make video chatting a little more fun. Well, introducing a video scavenger hunt. This is one of the best ways you can keep in touch with someone virtually. Who doesn't love a fun video scavenger hunt? The best part is that you can do this fun game whenever you want! You can also download this Video Scavenger Hunt printable for free!
Talk on the Phone
It may be harder to call someone and just talk to them on the phone, but this is one of the best ways to stay in touch through all of this. Sure, not everyone thoroughly enjoys talking on the phone, but it is a really good way to keep in touch!
Explore Other Apps
If you're okay with helping your child with other social media apps, then go for it. Marco Polo is one way you can keep in touch virtually. If you only want to do talking and no video, then Voxer is the way to go.
Keeping in touch virtually is actually easier than you might think. Until the world gets back to 100% normal, then it's time to check out some of these tips.