This holiday season I invite you to step back from the regular holiday gift giving ideas and give the gift of staying connected with God and His promises through The Hope Deck with their 30 inspirational Christian cards.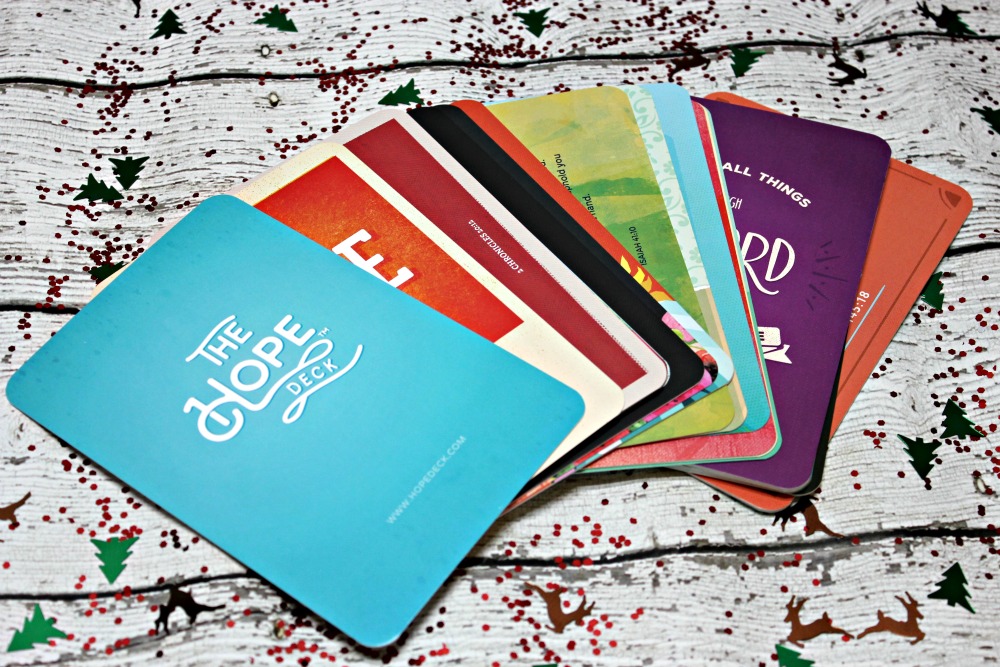 The founder of The Hope Deck created this company at first as a means to provide thanks to people during hard times.
To provide a reminder of the Spirit and how no matter how difficult times are, there's always hope and Faith. Situations may become overwhelming and during the holiday season many people feel stressed, overwhelmed, and perhaps a bit of sadness for a lost loved one. The founder of The Hope Deck wanted to find a way to help others stay connected with God and His promises during challenging times.
Take yourself back to a moment where you felt nothing but despair.
Life was going in all of these negative directions and you felt out of control, sad, overwhelmed and uncertain if life was going to get back on track. The Hope Deck is on a mission to inspire you to get back to staying connected with God during these despairing times. To have Faith in His promises that it will all work out as it should. When you give the gift of these 30 inspirational Christian cards, you are giving more than just a gift to your loved one. You are giving them the inspiration to find hope and Faith in His promises again.
Packaged in a cute cotton bag, with a wooden display deck, 30 Christian inspirational cards and a place to write on the back of each card, The Hope Deck bring Faith back to the heart of your loved ones. Give the gift that keeps giving this holiday season. Find pleasure in knowing you are uplifting your fellow family and friends this holiday season and all year through by giving this special, inspirational gift bag to them.