In the beginning of September the hubs and I attended our closest friends wedding.  We were so excited to attend, even though it was an hour away.   This meant that Peanut got to spend her first night over Grammy's house, and Hubby and I got to have a night away in a hotel!  With the wedding out in Howell, MI we decided to stay at Homewood Suites -Brighton.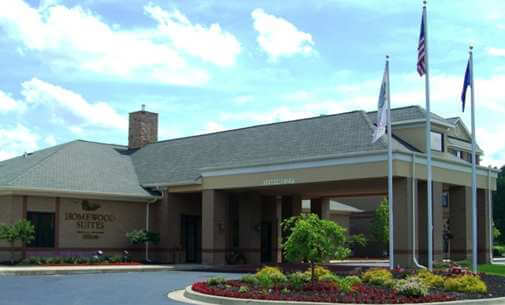 A little from Homewood Suites:  Relax in a spacious suite at this Brighton hotel just as you would at home. The hotel offers a choice of studio, one- or two-bedroom suites. Each suite offers space and comfort to relax, work and entertain friends. Unwind in the evenings with a meal and movie in front of the flat-screen television. The kitchen is equipped with a two-burner stove, microwave, dishwasher, refrigerator, and coffee maker. Invite friends around or catch up with family back home with complimentary high-speed internet access.

Since hubby was standing up in the wedding we had to be in Howell early in the day.  The wedding was a 4 pm wedding, but we had to be there in time for photos and pre-wedding fun, So we arrived around 1145 am.  Check-in time is usually 3 pm, but the Hotel staff was amazing and let us check in as soon as a room was available.  We only had to wait 30 minutes and we were on our way to our Suite.   With the particular room we had, when you walked in right to your left was the little kitchen area, in-front of you was a "living room" area and then when you looked left again was the bedroom and then the bathroom.  It was the perfect amount of space for the two of us to get ready – without tripping over anyone (or anything).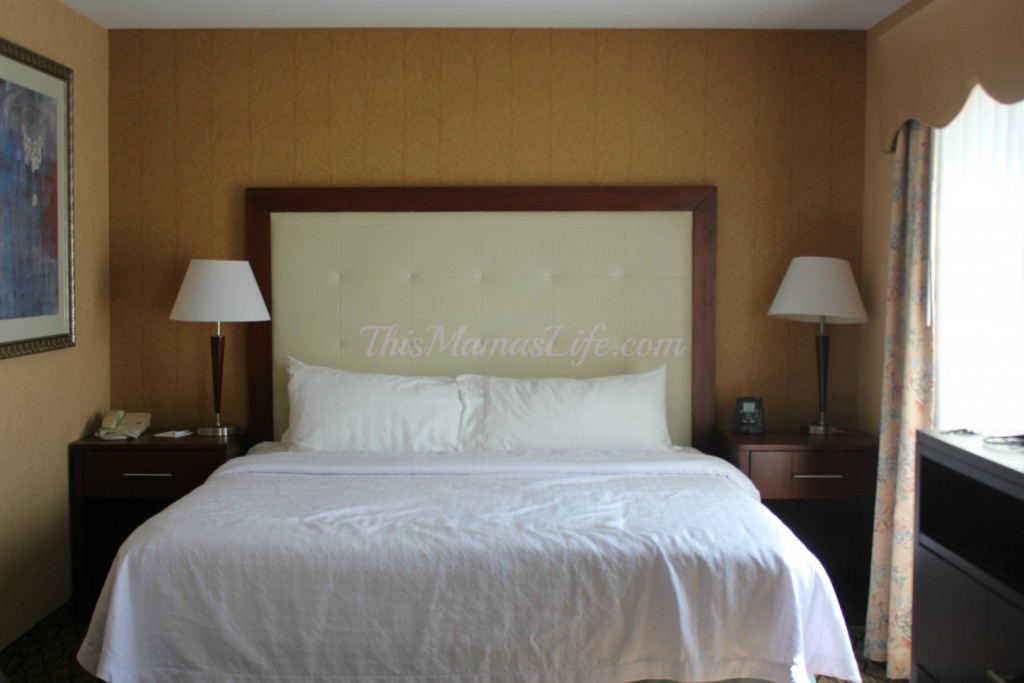 After partying All night, all you want to do is just flop down on the bed and pass out.  Well, I have to tell you one thing… As soon as my head hit the pillow I was out like a light.  I have been searching for pillows for my bed at home that are fluffy, yet solid at the same time. I am now tempted to try to find out where Homewood Suites get their pillows from!  They were perfect.  Between the Pillows and the Bed and the sheets, it felt like you were sleeping in a little piece of heaven! After a good night sleep, we got dressed and went down stairs for breakfast.  The Homewood Suites offer a Complimentary breakfast – With Cereal,  eggs, bagels, juice and more.  While at breakfast, I got to witness the staff interacting with other guests.   They were extremely polite towards all the guests and lent an extra hand to the children.
Homewood Suites from here on out will be my goto Hotel for any traveling that we do.    Make sure to check them out on your next vacation.
Disclaimer:  I received a discount in exchange for this review.  All opinions expressed are 100% my own.