Can you believe that Christmas is just a few months away?  This is when I start making my holiday lists for the kids – and we start figuring what to ask Santa for.  We have the fun ages in our house right now.  You have your 16 year old who is into high end tech.  Then a 10 year old who is in between the kid toys and the teen gifts. And last but not least, you have a 3 year old who loves everything her older siblings have.  Thankfully Little Tikes has us covered this year.  They sent us a Pogo-It for Lil C and a "My First Drone" for peanut to put to the test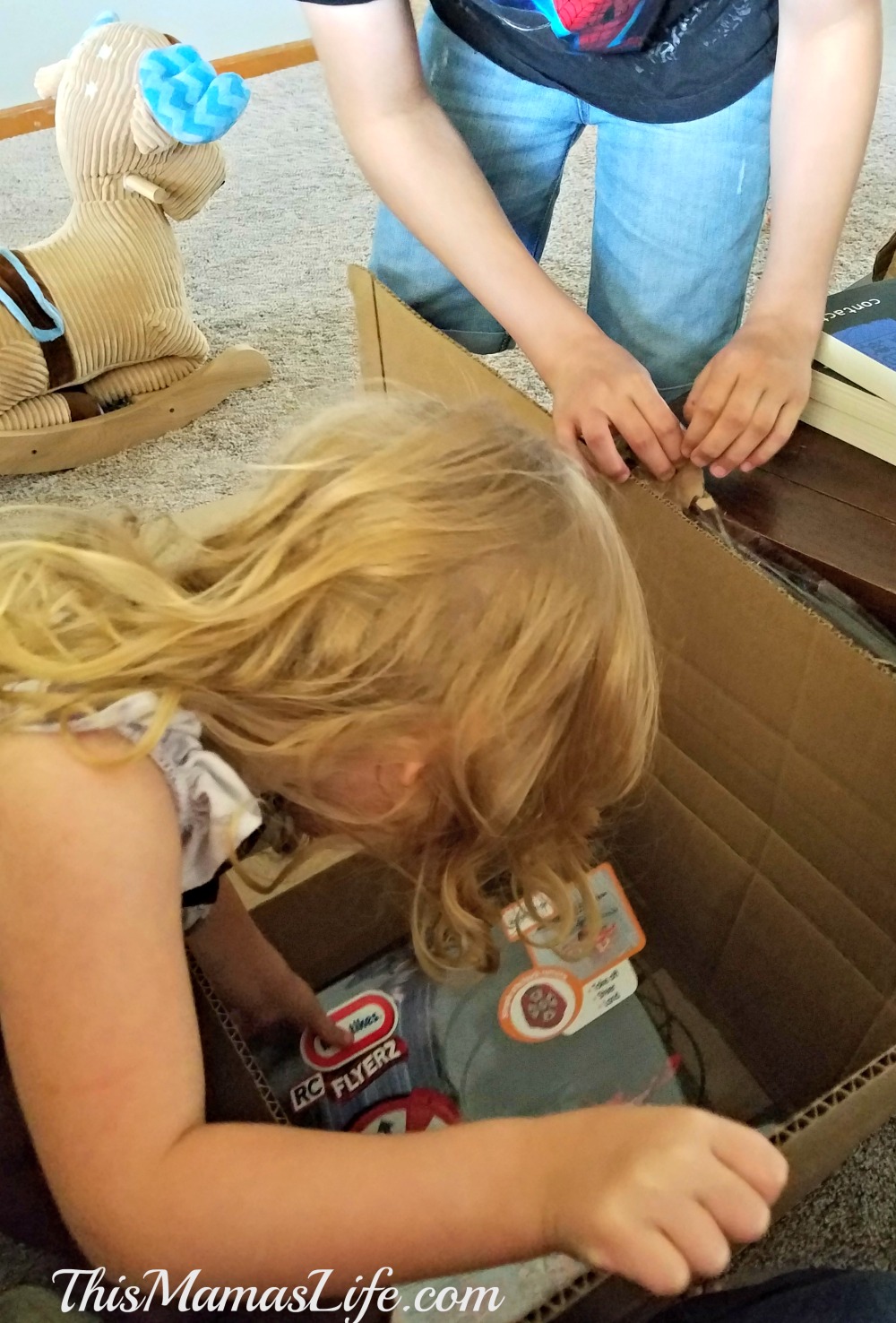 Peanut has watched her dad play with a drone, but she was way to young to try to control  his.  So when she saw that the Helicopter Drone came in for her, she was ecstatic!  The first thing she had to do was have daddy charge it and show her how to use it.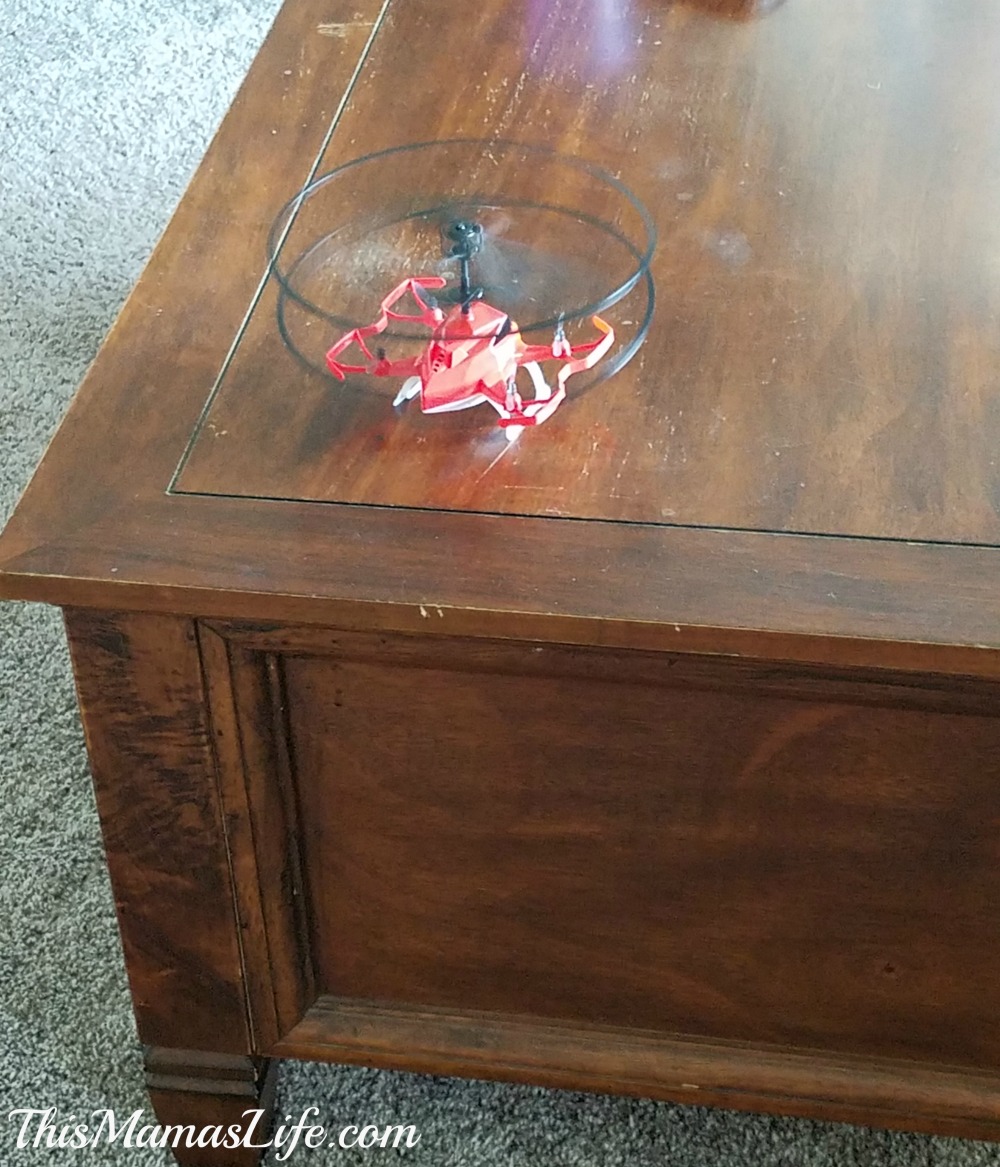 We did learn, after a little trial and error, that the Drone has to have a sensor in it that lets it only go so far up of the ground.  We thought we were doing something wrong, because we kept launching it off the coffee table in our living room… only for it to crash once it hovered over the carpet instead.  Once Peanut realized that we needed to start it up while it was on the floor, she was kept quite occupied.  I'm not sure that the pups really loves it though.   This is a toy that is great for all ages (even the hubby and I get a kick playing with it)

The Pogo-IT is rated for ages 4-10, which Lil C is right in the range for.  Even though Peanut is only 3, she still loves to play on it.  The Pogo-IT has 2 different game features; Hop til you Drop and Jump to the Beat.    Not only is this a fun toy, but it also helps the kids with their coordination and balance.  Peanut loves the Hop til you Drop game.  This way she can jump, jump and jump some more.  The first couple times that she tried to use it, she would just jump right off it.  It wasn't until we told her that she had to hug the ball with her feet that she got the concept and stayed on.  Lil C loves the Jump to the Beat game.  This actually is helping him with his music class and keeping beats.
The Pogo-IT is rated for upto 105 lbs.  Not only is it able to be used outside, we also use it inside.  Just make sure to have a wide open area with a flat surface to Pogo On. It is always recommended for safety that your child wear a helmet while they are using the Pogo-IT.