This shop has been compensated by Collective Bias, Inc. and its advertiser, Mars, Incorporated. All opinions are mine alone. #IAMSVisibleDifference #IAMSDog #CollectiveBias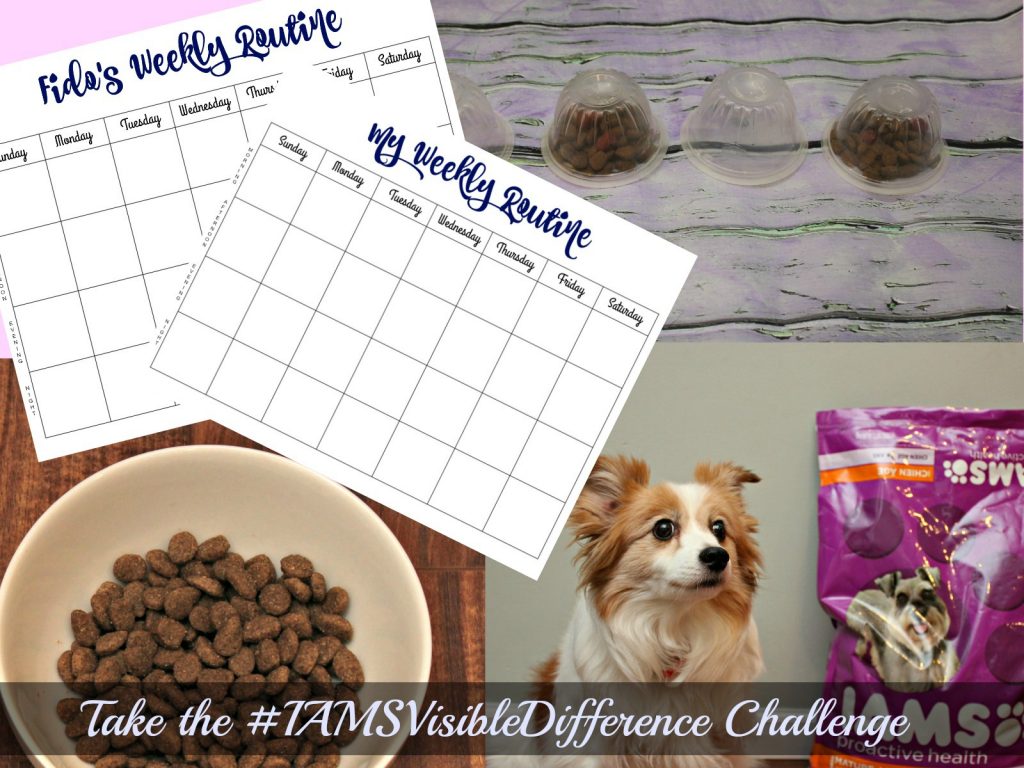 Just the other day someone asked me how old Tach was.  I had to sit and think, as he has been a part of my my family for so long!  We got Tach in September of 2004 and he was already a few months old – he was born in May.  So now he is 12 years old!  But we like to think that Age is just a number. Tach's health is more important to us than the number of candles on his birthday bone.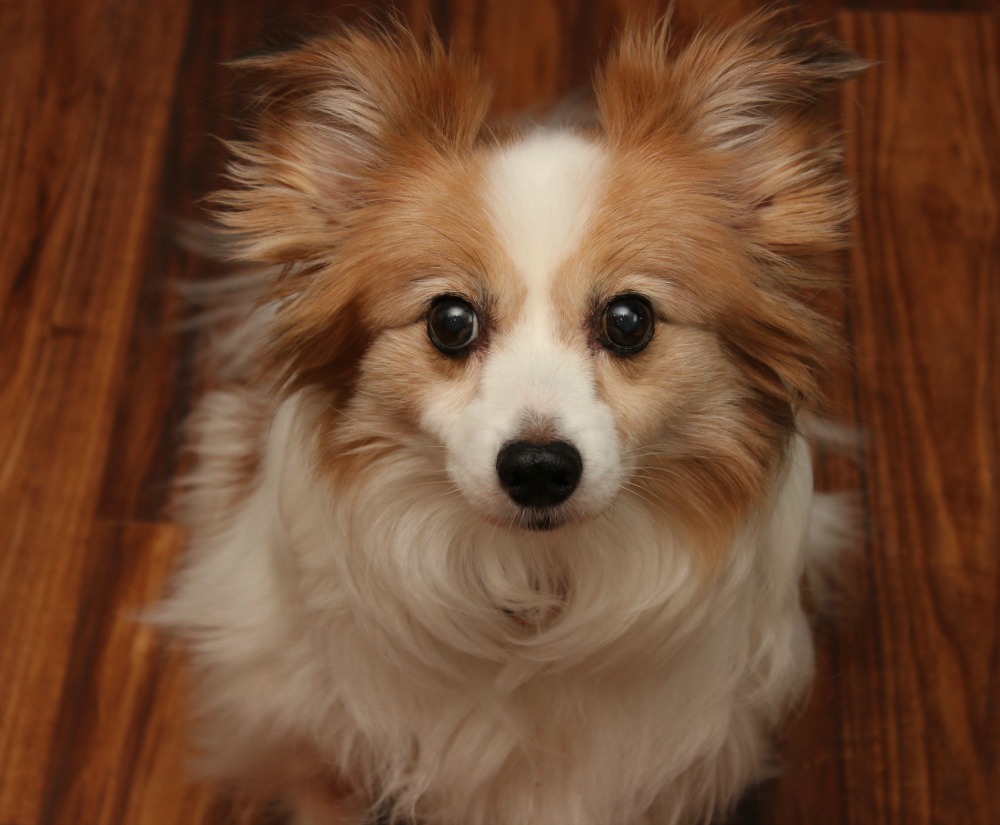 Can you believe this pup is 12?
Some days he acts like it, but most days he tries to be a sweet little pup.  We decided to take the #IAMSVisibleDifference Challenge.  Did you know that IAMS™ foods include fatty acids from fish oils? These Fatty acids help promote excellent skin and coat health.  Our vet actually recommended Tach eating something with Fish Oil for this reason alone.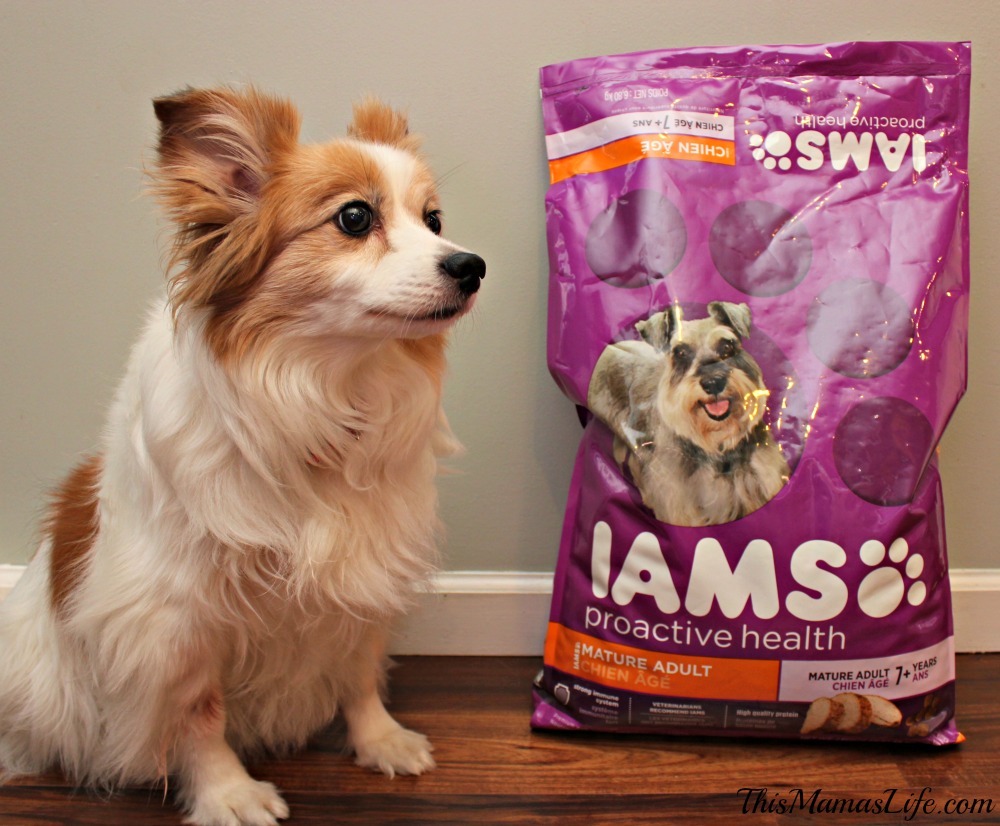 We picked the IAMS™ Proactive Health for Mature Adults. This particular blend is made with dogs like Tach in mind, with a customized mix of protein and carbs to help your pups keep a healthy energy level!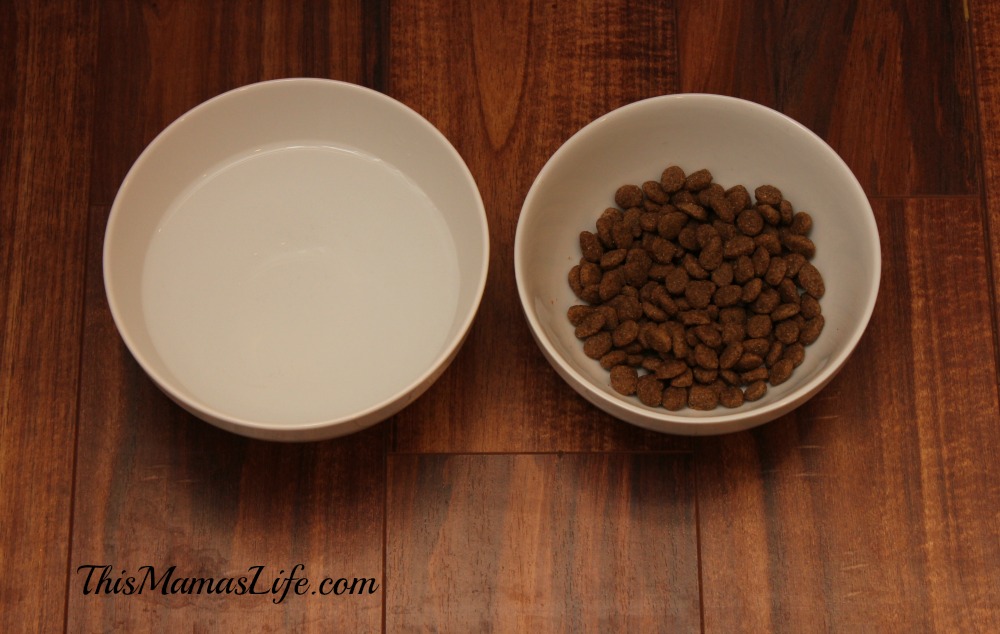 And IAMS™also add beet pulp to their food to help aid in your dog's intestinal health and ability to absorb nutrients.   Making sure Tach gets the nutrients he needs is quite important to me.  Just like getting the proper exercise is important to me.  That's why we set up the Mommy and Fido Weekly Routines.
Just like humans, your fur baby needs to get the exercise as well to keep him or her happy and healthy.
I have separate calendars for Tach and Myself.  These calendars not only help me stay on task, but they also help the kids know how to help out.  You can print out these calendars if you're wanting to help keep yourself and your pup on a weekly routine together.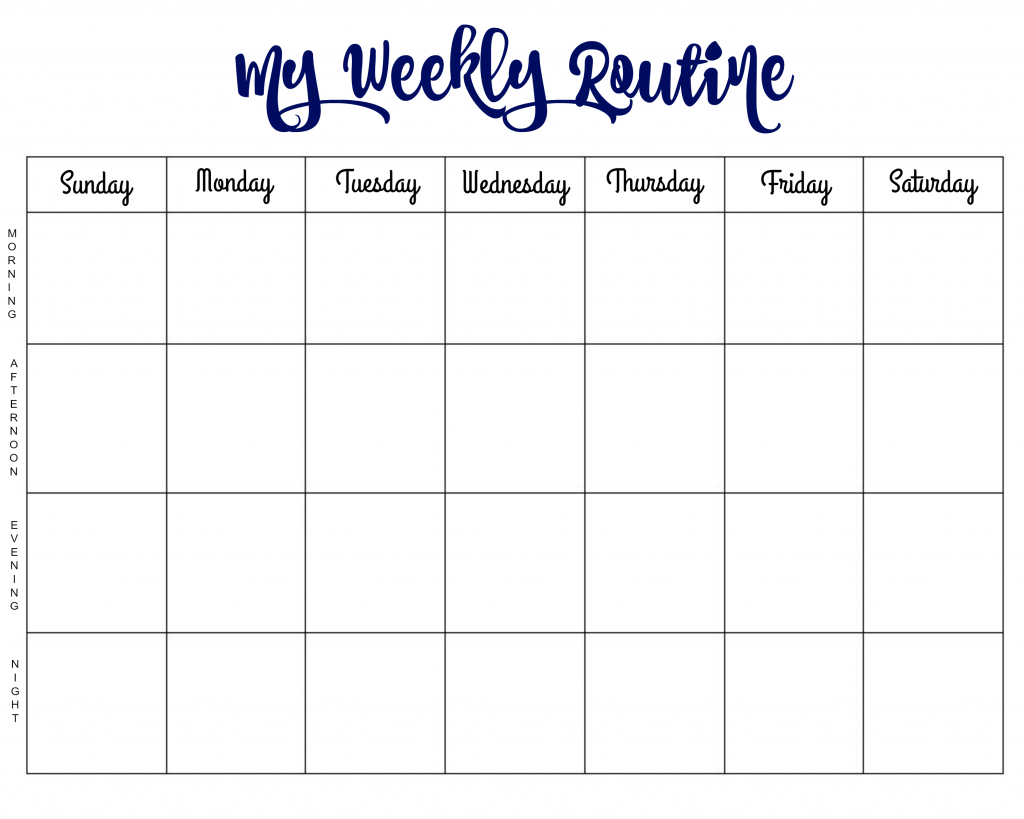 On my calendar, I have my work out routines for the day, plus what I'm eating for meals.  (Click here to Print)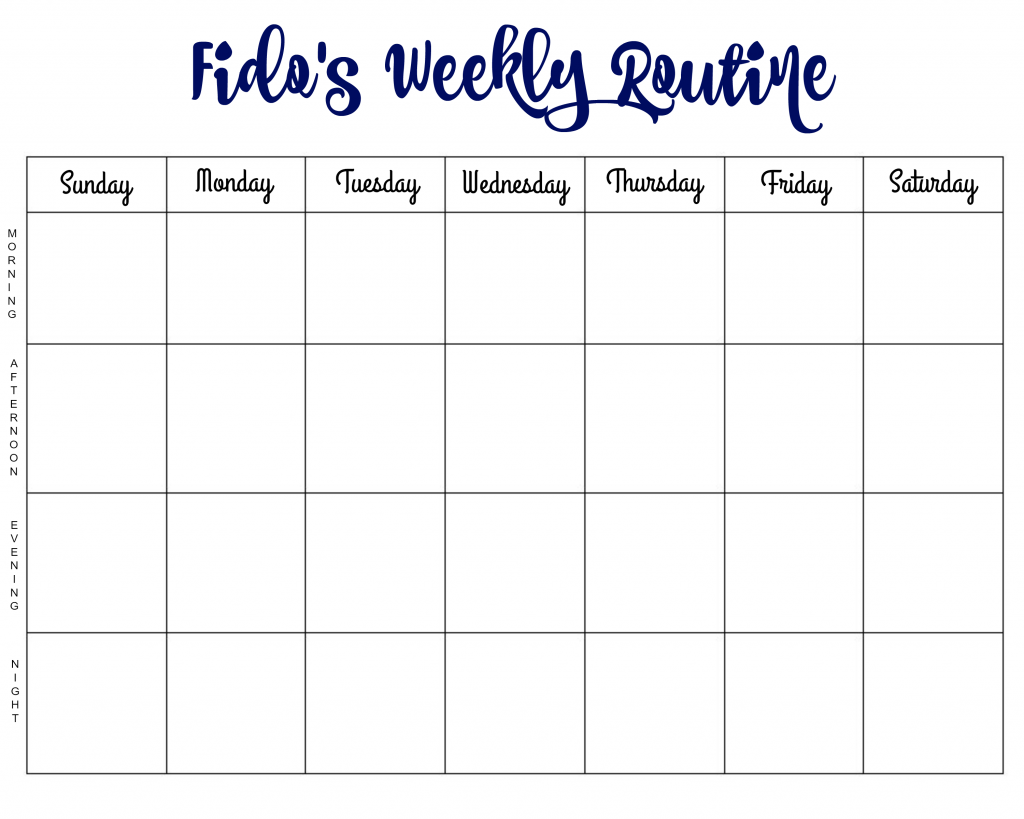 On Tach's calendar, I have it set when he gets food and when he gets to go for walks with the family.  (Click here to Print)  Here are some of the things on Tach's Calendar:
Go For A Walk
We typically take a walk in the evening because it's a little cooler outside. That way neither Tach or us over heats.  We typically only go around the block – which is about a 15 minute walk.  Some days Tach is a little more energetic and will pull us around a second block, so we follow his lead.



Practice "Tricks"
Who says an old dog can't learn new tricks?  As Tach has gotten older, we have been working on new tricks with him as well as reinforcing the old ones.  Some that we have been focusing on most have been "Sit & Wait", "Dance Pretty" and then also "Shake".  With Sit, we are just working on strengthening his Patience.  With Dance Pretty, we work on strengthening his hind legs.  This is where he will stand up on his hind legs to reach a treat.  With Shake, we are working on his paw eye coordination.  For him to receive his reward, he has to put his paw in our hand like he is going for a handshake.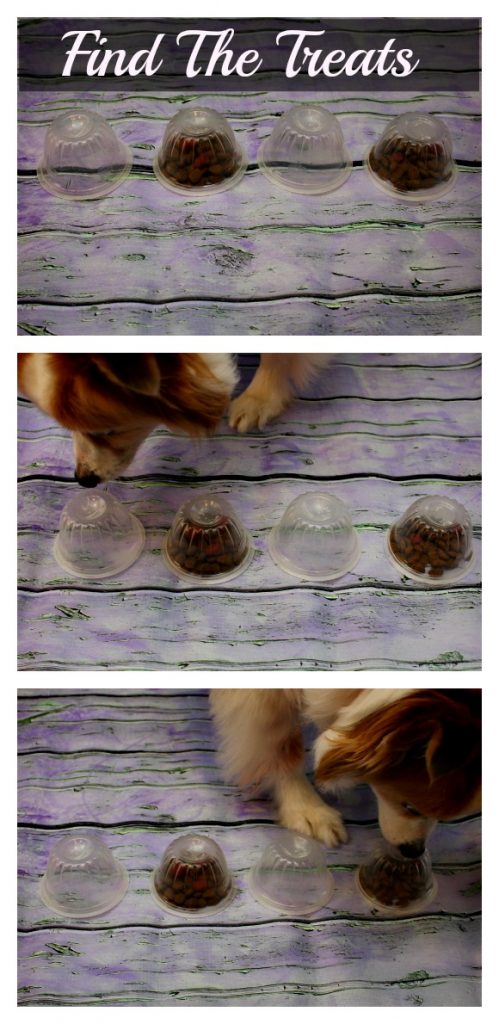 Play Games
We also play games like "Find the Treats".  This game is quite easy to create:
1) Make your containers.  We used 4 fruit cup containers that we washed and poked holes into so he could smell what was in the cup.
2) Put a treat of your choice in the container. Since Tach isn't picky and like "Food", we filled them up with the IAMS™ Dog Food.
3) Call your puppy over to your game area and let him sniff and watch them find their Treats!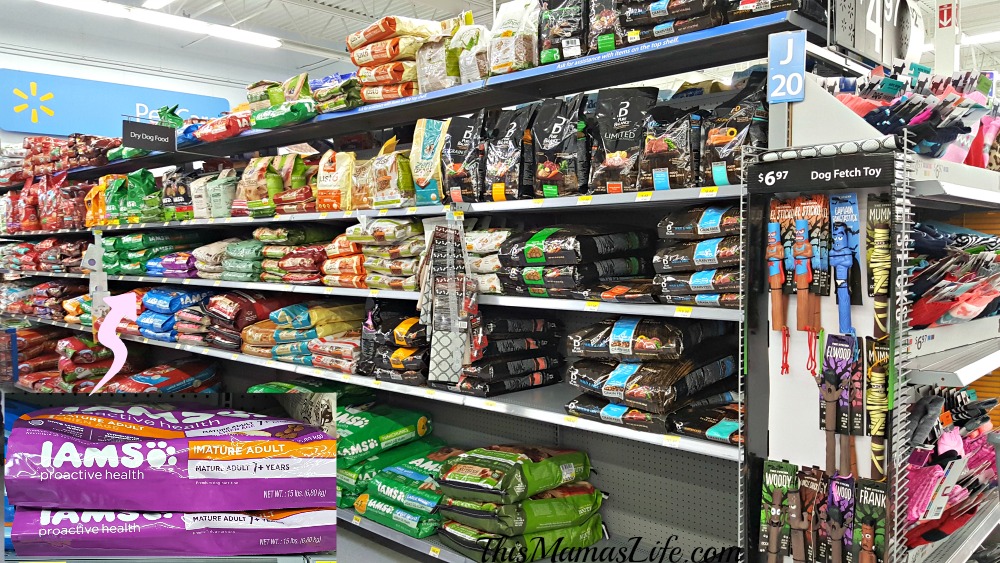 Walmart is my go to place for my pups needs!  They had such a great selection of IAMS™, that I even got my brother a bag for his dog as well!  I'm such a great aunt to my fur niece.
Make sure you take a moment to enter the #IAMSVisibleDifference Sweepstakes for a chance to win IAMS™ for a year or Walmart eGift Cards!
#IAMSVisbleDifferenceSweepstakes
How do you keep your dog a Healthy and Happy Dog?