Peanut turned the big 5 this year!  Every year she has only celebrated with family, but this year we decided to have a birthday party with all her friends.  So we invited 24 of her friends and cousins, and their parents, and had her party at Goldfish Swim School.

If you do not want to go and buy invitations for your child's birthday, you can ask the desk attendants for their pre-made invitations. On the front of the invitation it has the traditional When, Where, Time and RSVP.  The back side has the waiver for the parents to sign for the kids that will be swimming.
The basic party package is set for 24 kids.  If you were going to have more than 24 children show up to the party, then there would be an additional fee, just so they can make sure to have extra lifeguards on deck. I love that their party package automatically accommodates 24 children.  This way, if you want to invite your son or daughters schoolmates, you don't have to feel bad because you had to leave someone out. If you are going to invite classmates, make sure to check with your child's teacher.  Sometimes the schools have an all or none policy when it comes to handing out invitations during school hours.
A couple days before the party the staff called me to see if I had any questions. Goldfish Swim School supplied the party table decorations, juices and cupcakes for each of the kids. I just had to let them know which color table cloths I wanted from the colors they had and what flavor cupcakes peanut wanted.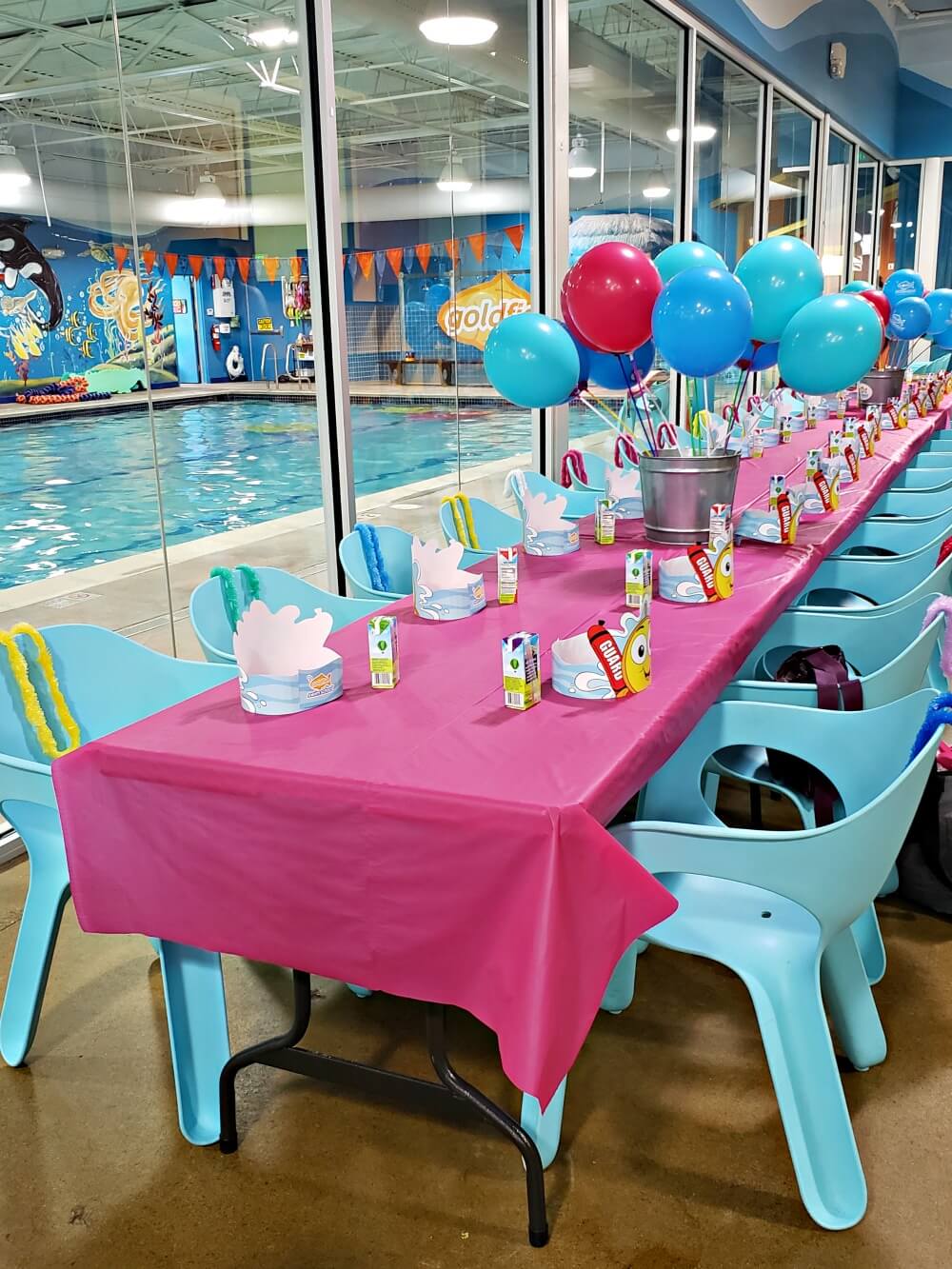 The party lasts 2 hours.  The first hour – hour and 15 minutes- is open swim.   With all the kids, the lifeguards made sure they knew how comfortable swimming each child was.  If they couldn't swim the width of the pool they were to wear a swim vest.  I know peanut ended up putting on a "puddle jumper" vest half way through.  Even though the pool is only about 4 foot deep, she's just a little too short to touch bottom.  The lifeguards are also equip with games to play with the kids.  Because there were so many different ages, we opted out of playing games and just let everyone have fun using the floating toys and playing in the water.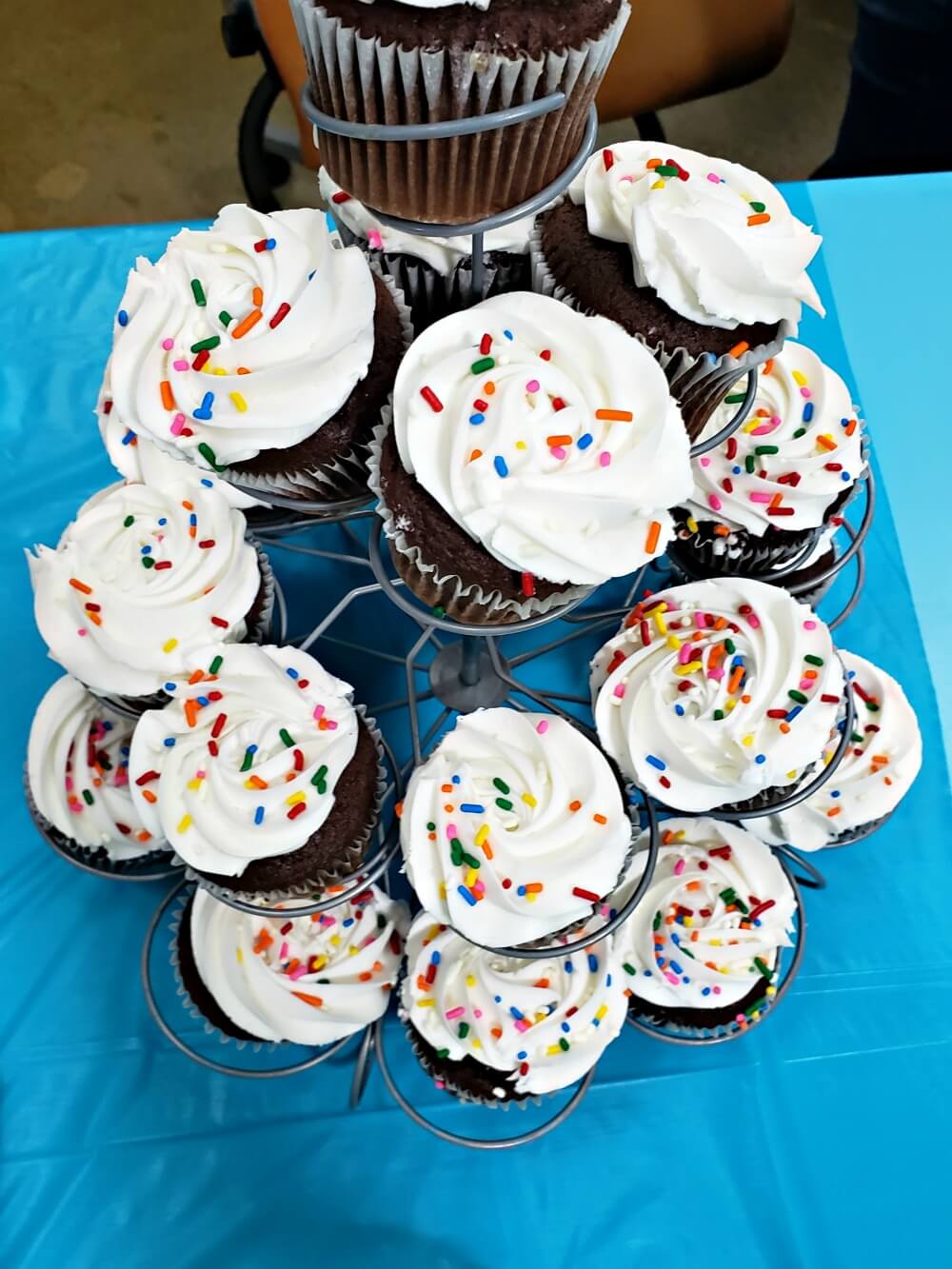 After swimming, we had pizza and juice boxes. . I ordered it from a local pizza place, especially because the party was during "dinner time". After everyone had their fill of dinner, they brought out the cupcakes.   We brought a separate cake and candles (for the adults) and the staff made sure to get everything set up and we all sang Happy Birthday to Peanut.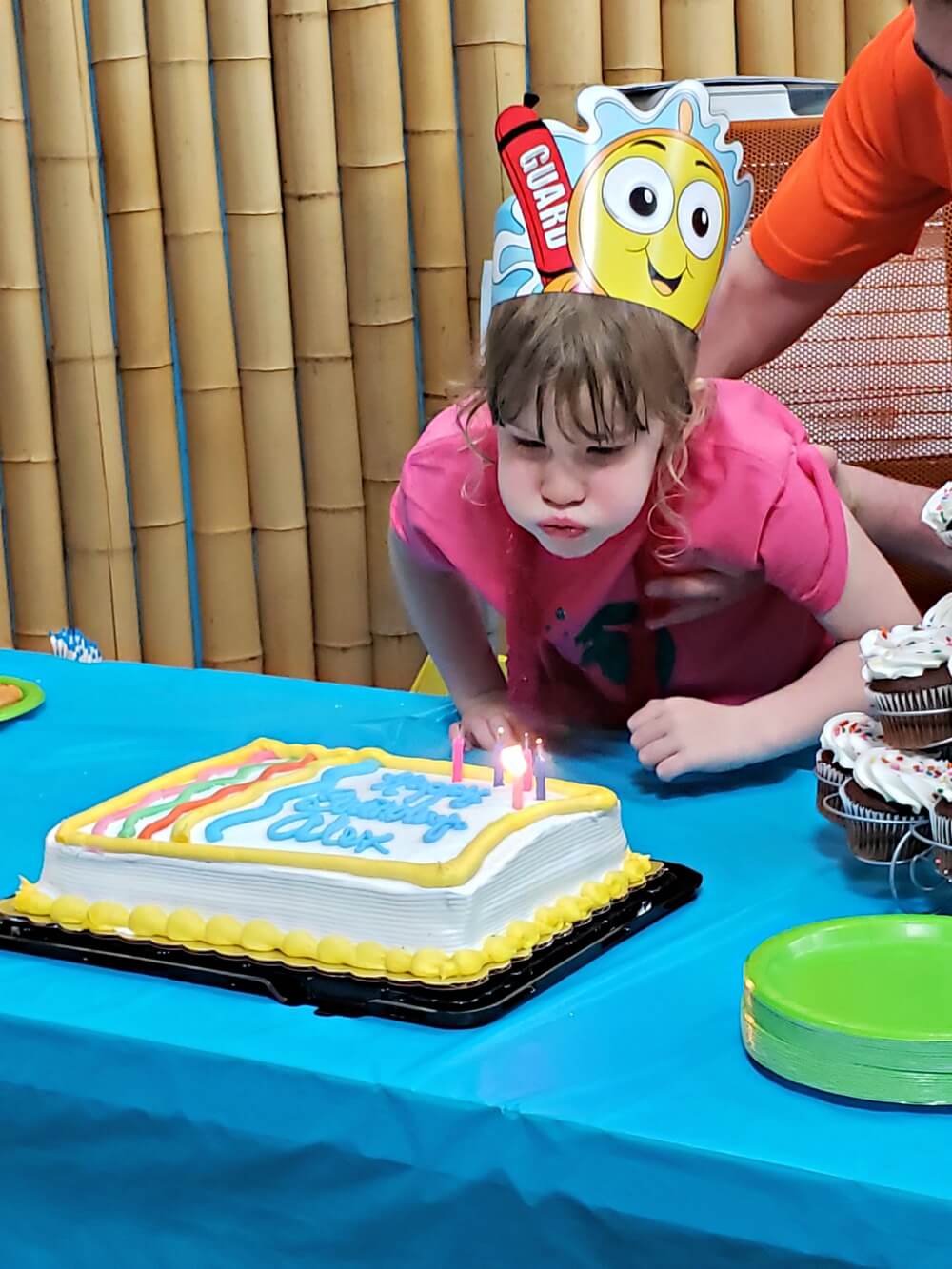 While everyone was eating their cupcakes and cake, Peanut opened her presents.  One of the Goldfish staff had a sheet of paper, and wrote down what Peanut received and from who.  This way we were able to enjoy and watch Peanut enjoy herself.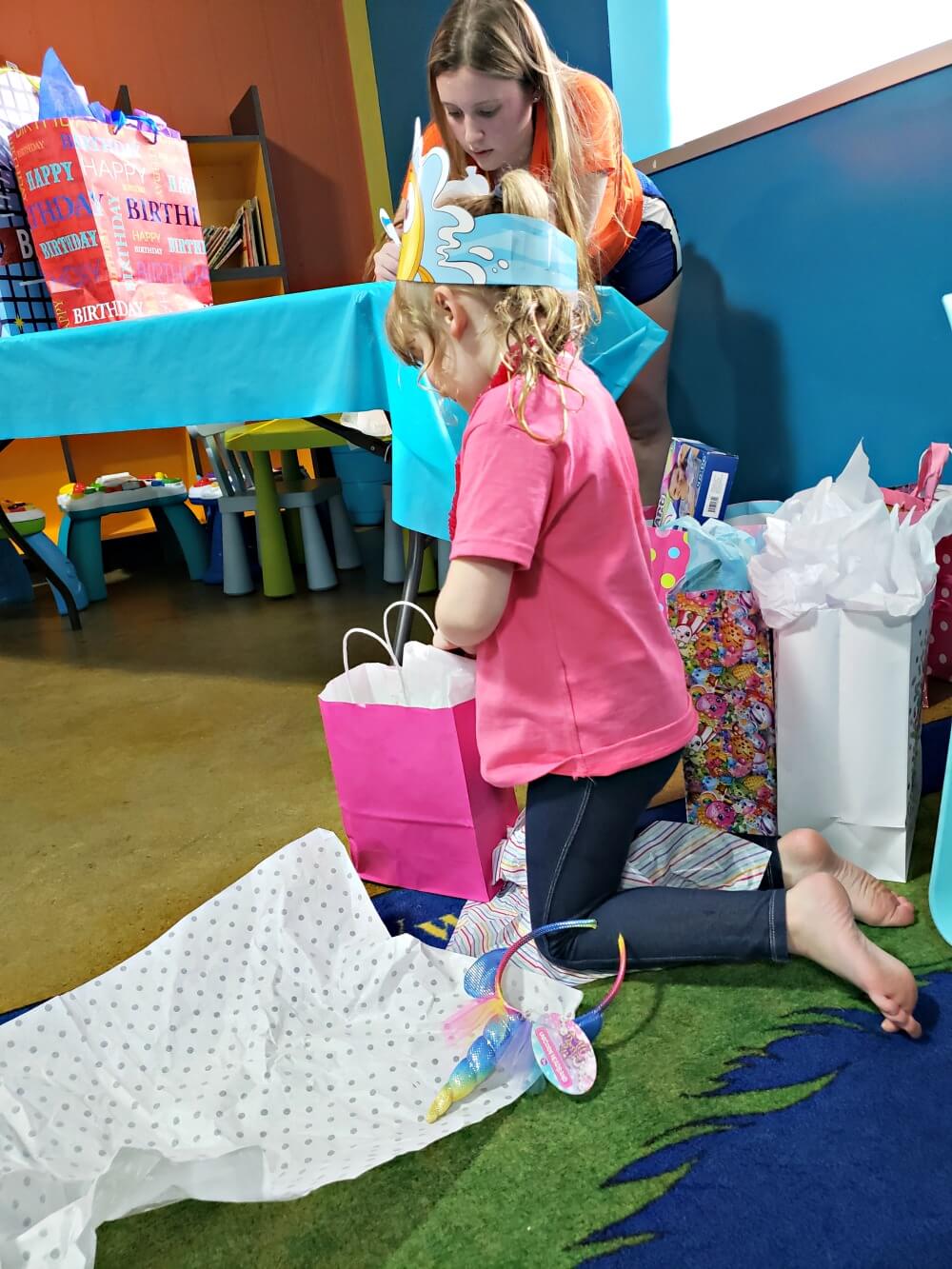 Would I recommend a party at Goldfish Swim School? That is a big YES!  I have to say that this party was one of the LEAST Stressful parties I have had to plan.  The staff was on top of EVERYTHING.  They had everything set up before we arrived, and made sure that each kid had a swim-tastic time.