Everyone says that "Diamonds are a Woman's best friend."   But for me, it is good chocolate.  Don't get me wrong, Diamonds are pretty, but Chocolate can make any bad day become better.  This Mother's Day Godiva should be everyone's go to gift for their mother!  I had some lovely friends over at Godiva send Peanut and I some of their chocolates – to prove that they were the best  gift for Mother's Day.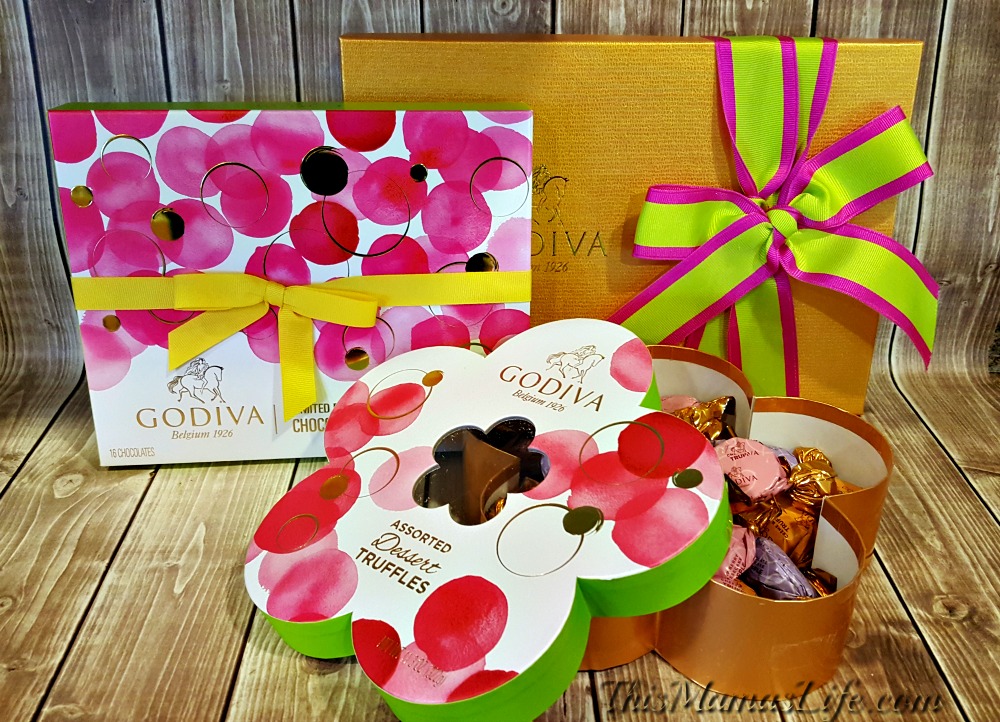 The Spring Gift Box features a mix of chocolates and truffles, and the Spring Ballotin and Flower Gift Box are great for gift as well, even as Mother's Day gifts. I know my mother would love the Dark Chocolate Gift Box for Mother's Day.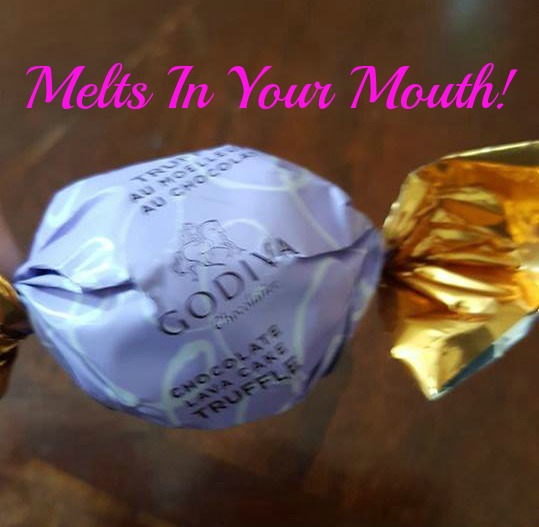 I have always heard that Godiva is AMAZING.
So it didn't take long for us to crack into the first container of chocolates.  Peanut helped me choose which package to open first – and she chose the Flower Gift box to open first.  This was a Great choice.  Each Truffle is individually wrapped, making it great to grab a couple and toss into your purse for a treat on the go.  The Flower Gift Box features 3 flavors: Dark Chocolate Lava, Milk Strawberry Cheesecake, and Crème Brulee.  Each flavor was delicious in their own way.  Typically I am not a Cheesecake person, but I loved the Milk Strawberry Cheesecake.  It didn't have the strong cheesecake taste that I was expecting.
But can you guess which one was Peanut's Favorite?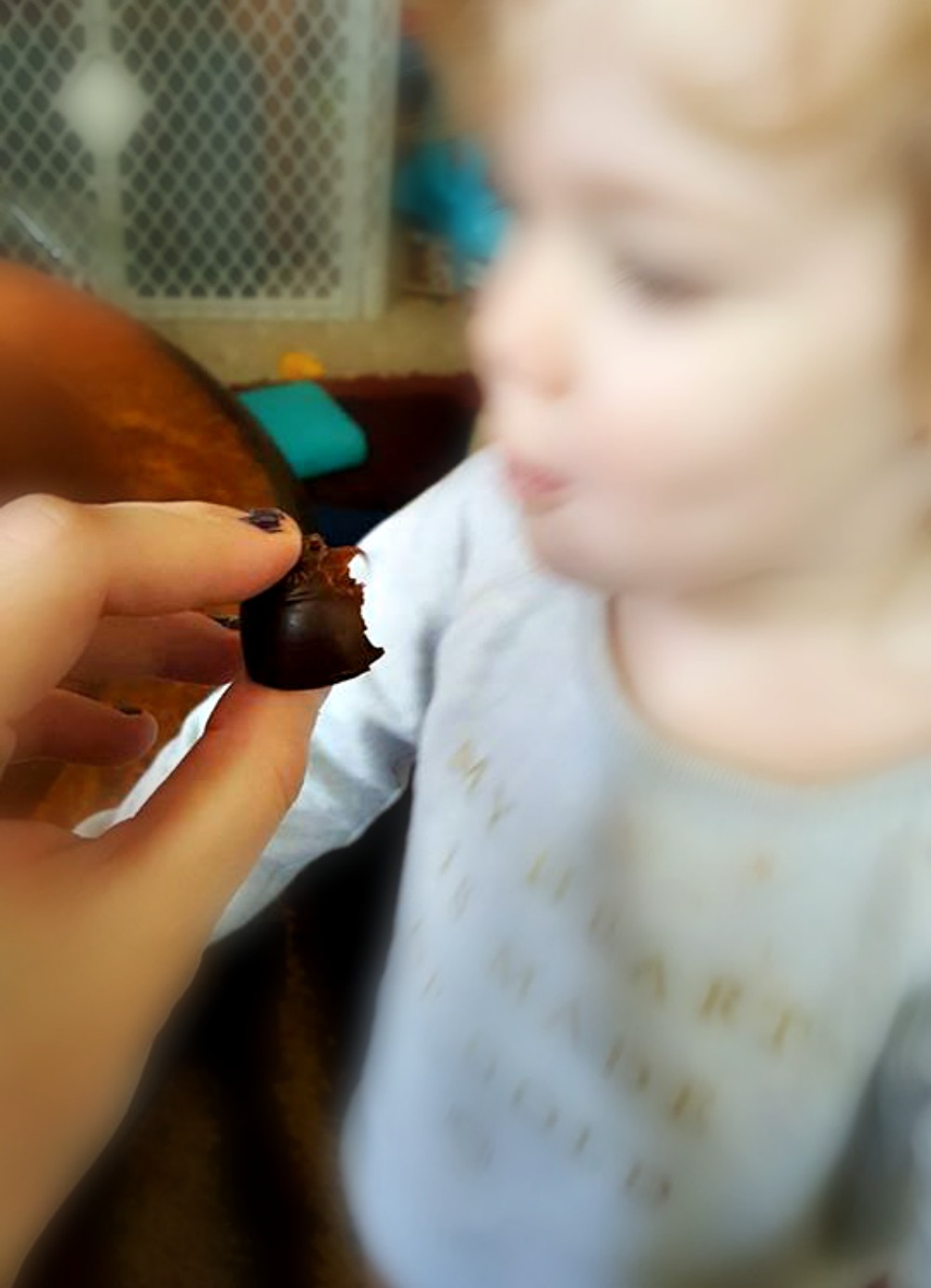 We are working on the concept of sharing.  Peanut originally wanted the whole thing to herself, but since it was Mommy's Gift for Mother's Day, she let me Share with her.  Doesn't that chocolate look good?  Fair warning though, these truffles are so good, you may want to hide some so you don't eat them all in one sitting!
We are going to share the rest of the chocolates with the Mothers in our family this Mother's Day at our yearly gathering.   Every mother deserves a little treat on their special day.  Which is your favorite Godiva Chocolate?
Disclaimer:  This Mamas Life received the items shown above in exchange for our honest review.  All thoughts expressed are 100% our own and are not influenced by anyone.