Spending quality time with kids is an important part of parenthood. With the holiday season approaching quickly there are so many fun gift ideas to share with you. Today I'm excited to feature two fun products from Dart Zone to gift to that special kid who enjoys tactical play and sneak attacks.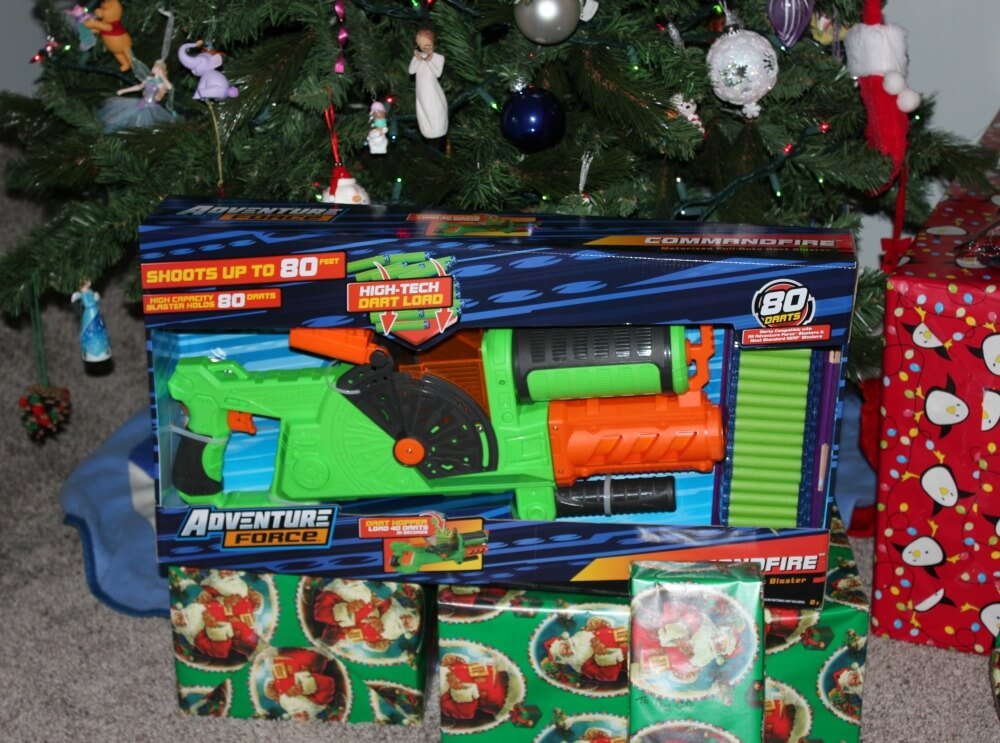 Adventure Force Commandfire Motorized Full-Auto Dart Hopper
No more having to deal with reloading darts one by one, with Comandfire your kid or "big kid" can enjoy unlimited dart blasting with this motorized full-auto dart hopper toy. The amazing pretend dart play gun allows you to hold 80 darts in total with 40 in the chamber and 40 in a storage compartment. You'll enjoy endless tactical play fun or practical jokes with Commandfire in the house.
Features of Commandfire
Includes 80 darts that fly up to 80 feet.
High-tech dart hopper system that beats those "older model" options you have on hand now.
Darts compatible with All Adventure Force blasters and most standard Nerf blasters.
Endless hours of fun playing together when you purchase one for every kid.
Rated for ages 8+ and requires 6 AA batteries to work, which are not included.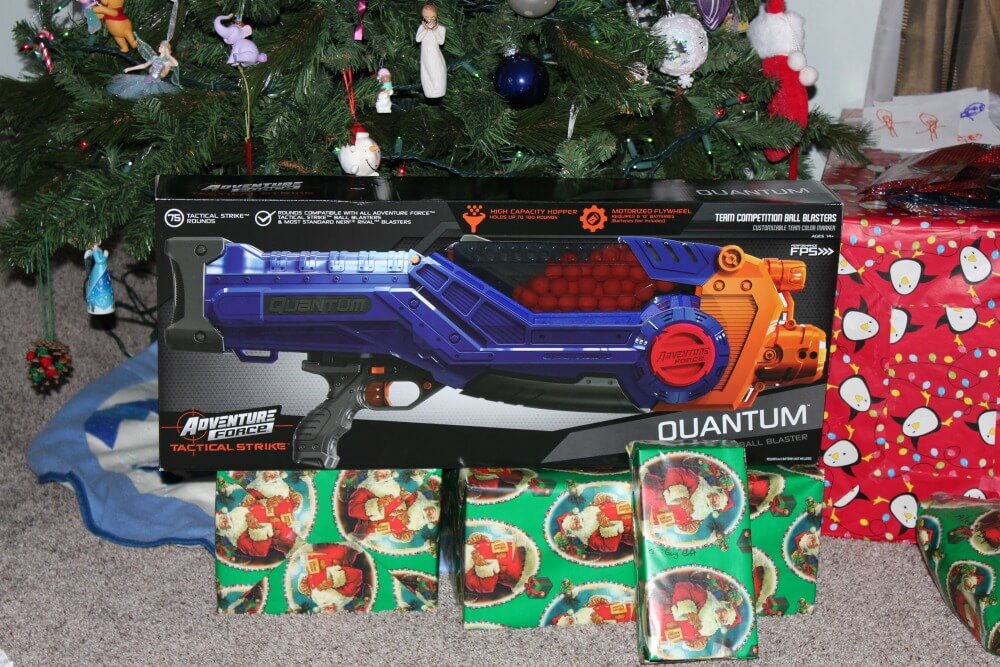 Adventure Force Quantum Motorized Ball Blaster
Get ready for a super-charged match inside or outside with this Quantum motorized ball blaster that holds up to 100 rounds of ball ammunition. The amazing motorized ball blaster allows for a fully automatic team competition with 75 tactical strike rounds. Pick your team and adjust the colors to ensure you have a fabulous team playing time with this sweet toy from Dart Zone.
Features of Quantum Motorized Ball Blaster
Up to 100 FPS Motorized flywheels.
Full auto blasting technology.
Auto-jam release button for ease of ridding your ball blaster jams during competitive play.
Requires 6 D batteries that aren't included but it is compatible with Nerf Rival Rechargeable Battery Pack if you have one on hand.
6 team color matches that snap onto the side for team play.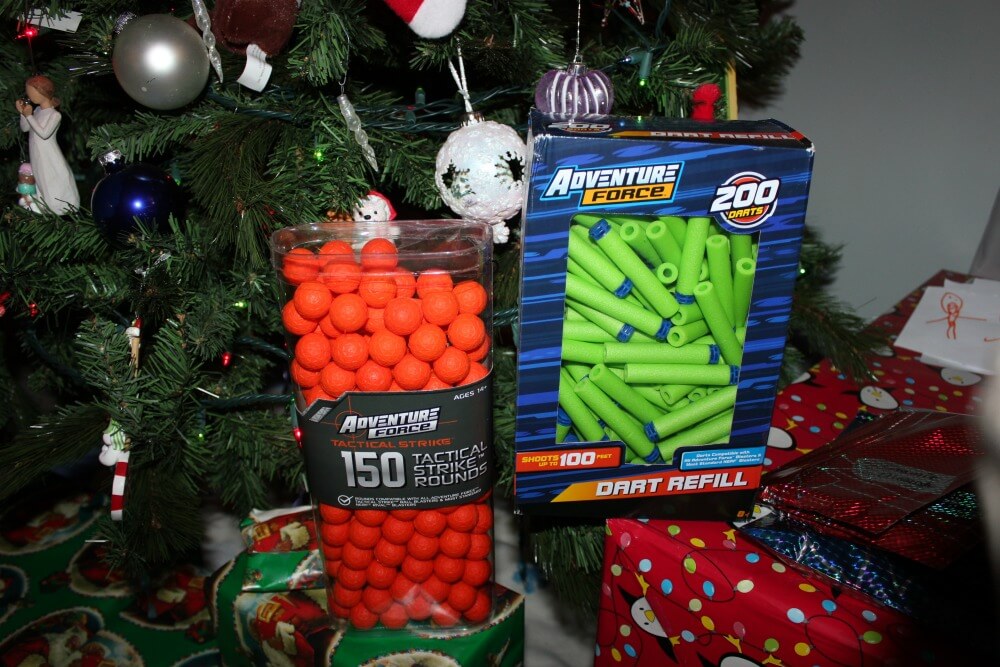 Each of these fun products from Dart Zone Adventure Force will surely be a surprise under the Christmas tree this holiday season. Step your dart and ball blaster game up with these two motorized options to enjoy tactical gameplay and indoor fun with the entire family.