It is that time of season where it is time to plan our Holiday cards.   For as long as I could remember by Thanksgiving we would make sure to have all our Christmas Cards filled.  If the family had kids, they'd slip their school photos into the envelope. Then on Thanksgiving day we would go to my grandmothers house for dinner, and we would exchange Christmas Cards.  Even though my Grandmother has passed, I still try my best to get my Cards together close to Thanksgiving.   This year I am looking into Basic Invites for our Christmas Cards.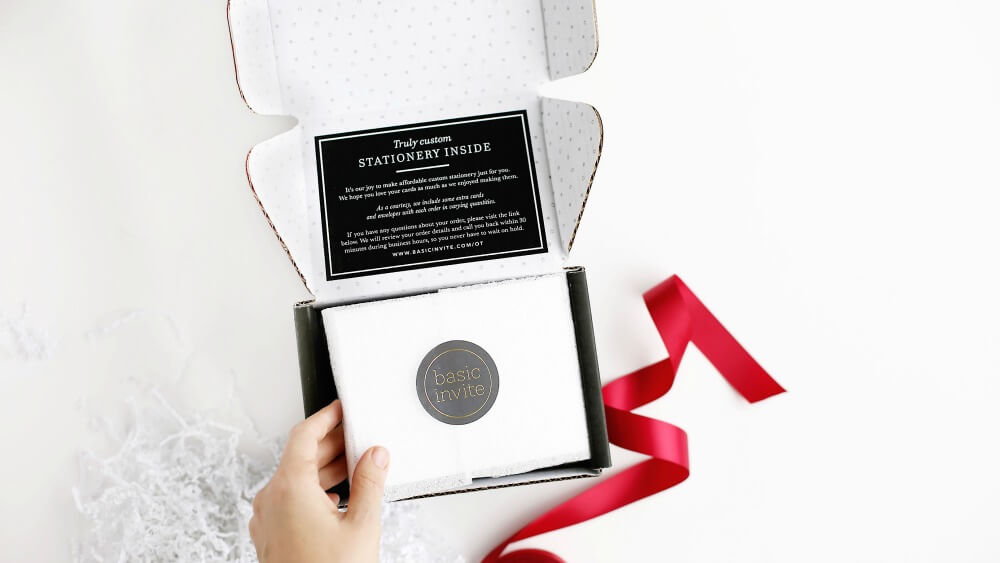 A little about Basic Invite:
Basic Invite is one of the few websites that allows customers almost unlimited color options with instant previews online. Once they select a design, customers can change the color of each element on the card. With over 180 colors to choose from, the invite is sure to be exactly how they want it. This is what sets them apart from almost any other online stationery company.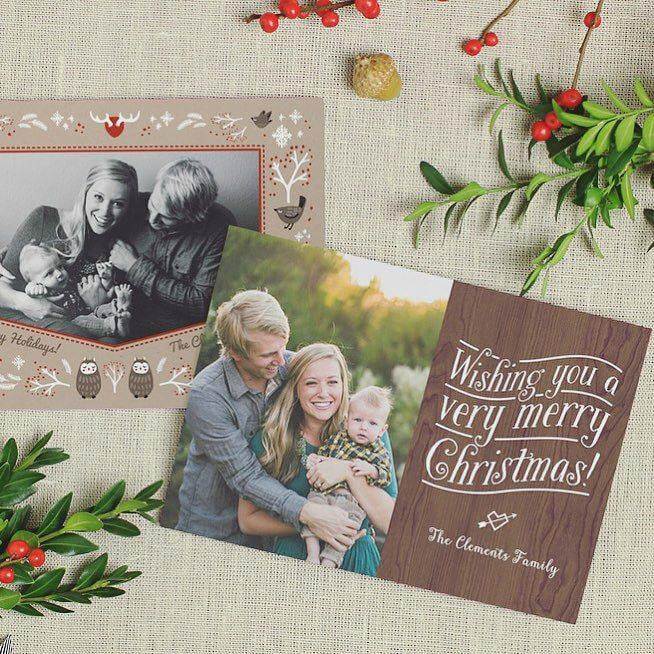 If you're not like me and wait til the last possible moment to order cards, Basic Invite allows you do do Custom Samples.  Being able to order a printed sample of your invitation before the order is placed is idea for any planner.  This way you can see the paper quality and the print quality – making sure your card is perfect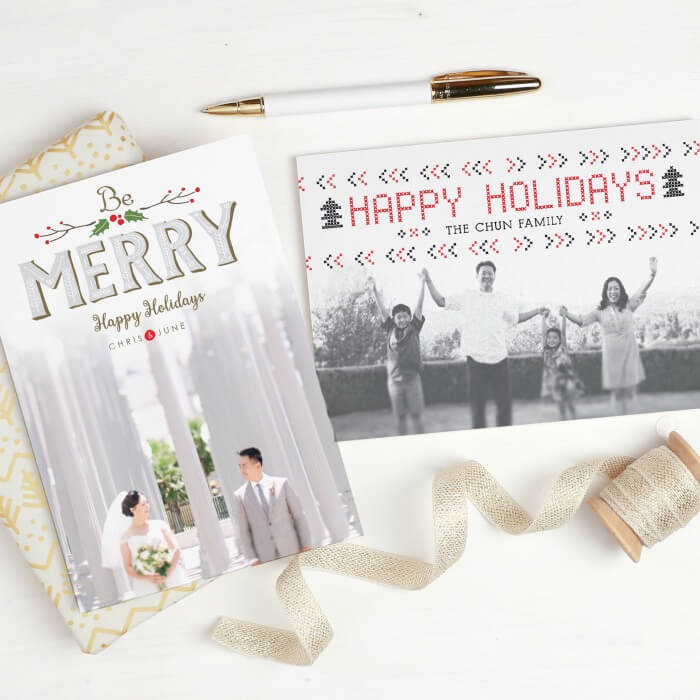 The next big decision that you have to make when you order cards is what the envelope will look like.  Basic Invite has over 40 different envelope colors to choose from, making it easy to make your envelope match your card.  Also another bonus:  All of the envelopes are peel and seal so they can be closed quickly and securely.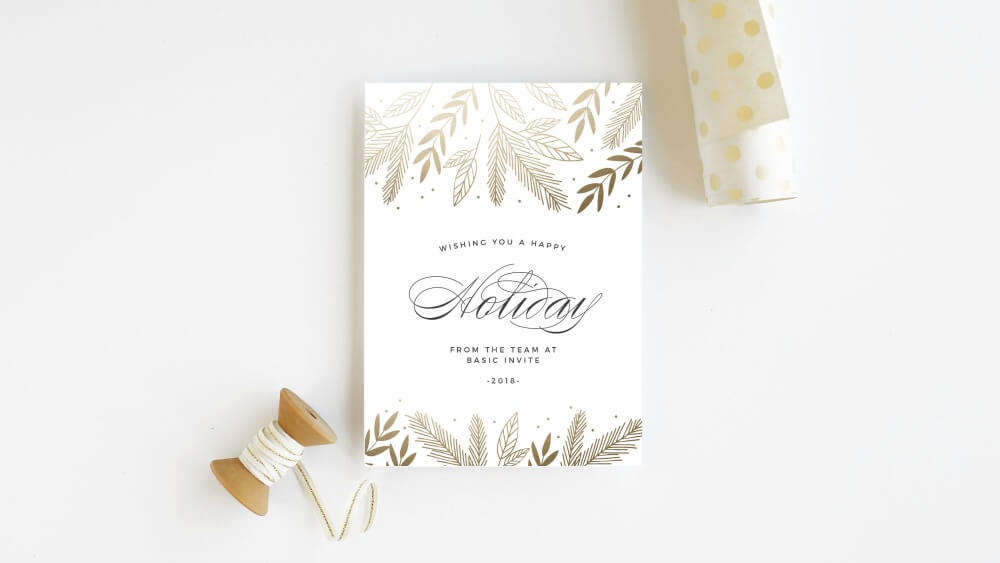 One thing that I am not fond of doing is addressing the envelopes.  I can always use a stamp for my return address, but the receivers address…. Having to hand write each of them… Well Basic Invite has that covered.  They have an address capturing service that allows customers to share a link on Facebook, Twitter, Instagram, or any other social media to request their friends and family's addresses. The addresses are stored in the customer's account and can be selected during the design process. Basic Invite offers recipient address printing at no cost on all card orders.
Make sure to visit Basic Invite for all your Holiday Card needs.  You will find everything from modern holiday cards, to watercolor Christmas cards to holiday cocktail party invites.  And don't forget, if you like foil cards, they are available in gold, silver and rose gold.