Are you looking for some free Printables for St Patrick's Day? These would be great for your kids' parties. Included you will get  Clover Count, Matching Game, and Word Practice. You can print each one separately, or all three here. Math is the favorite subject in our household.  We incorporate every day things in to a math experience. That's why St. Patrick's Day Counting is so much fun! Help your little one learn some simple math with Clover Count.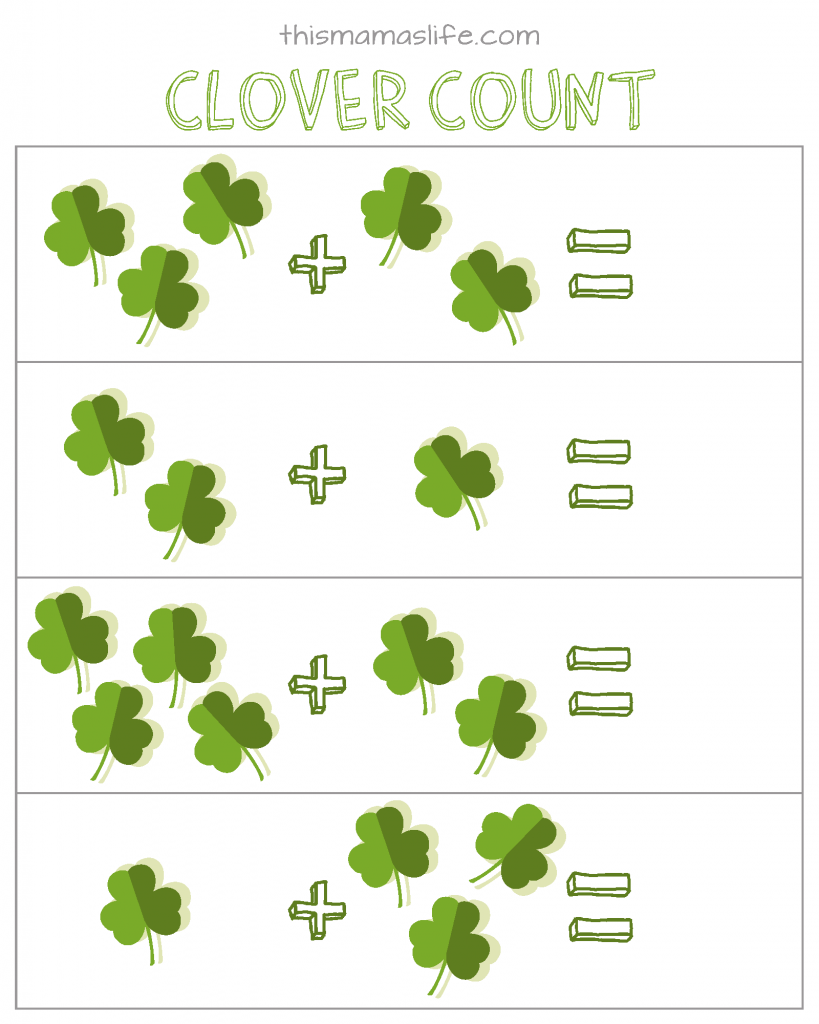 While St. Patrick's Day Counting activities are certainly fun, why not teach your little ones how to match items?  The Matching game is quite fun!  You can play it two ways.
Matching Game:  Cut out the top half of this board – and then cut each of those 6 squares apart.  Have your child then match the ones cut apart to the ones the game board.
Memory Game: Just print out the Board, Cut out the squares, Place them upside down and then try to remember where each piece was. This can be played alone or with a partner. Whoever has the most matches at the end wins! For more than one player, print out two copies of the board.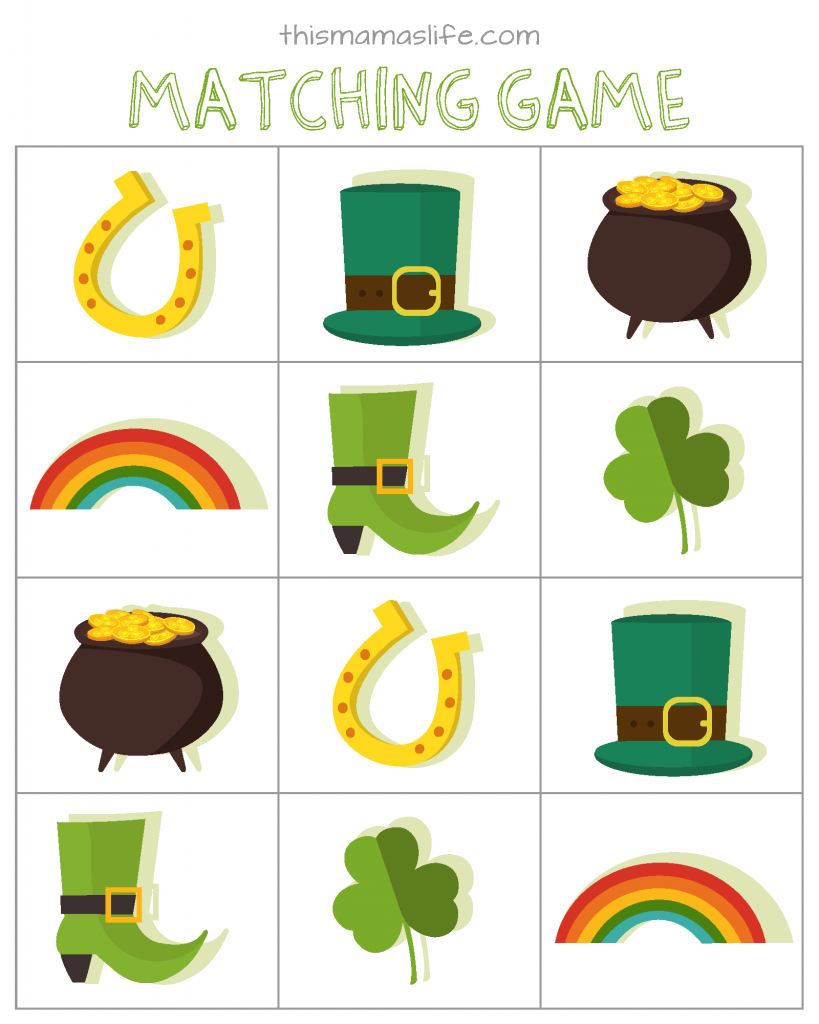 My lil guy has the worst hand writing at times.  More often then not.  With the St. Patrick's Day Word Practice printable, not only does your child get to practice their writing, but they also get to practice their spelling. The St. Patrick's Day word practice printable makes handwriting practice so much fun! With words like these, it's hard not to want to work on it!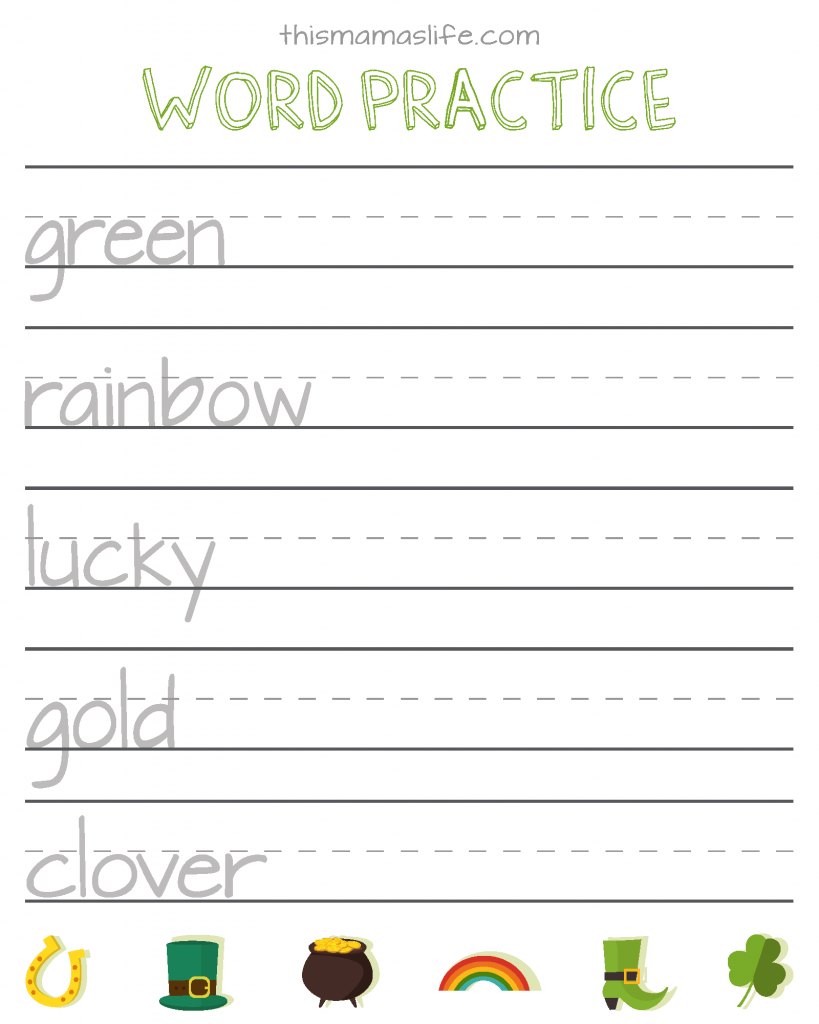 I hope you and your kids enjoy the St. Patrick's Day Counting, matching, and word activity printables as much as we did! Grab a green cupcake and have some fun! Happy St. Patrick's Day from our home to yours!