Are you looking for the perfect Halloween Breakfast?  If your kids are anything like mine, then they LOVE Pancakes for breakfast.  Transform your plain boring pancakes into fun Frankenstein Pancakes in a few simple steps!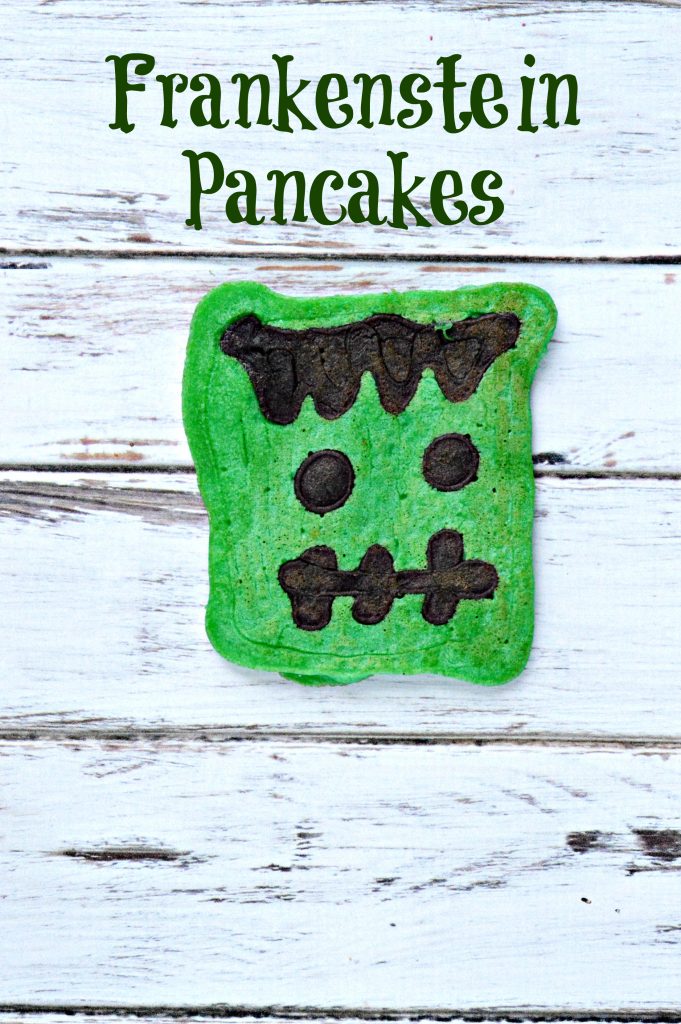 Frankenstein Pancakes Ingredients:
1 Cup Pancake Mix
¾ Cup Water
Green Food Dye
Black Food Dye
Frankenstein Pancakes Directions:
Begin by mixing the pancake mix and water together.
Separate into two separate bowls. You'll need more green than black so separate accordingly.
In the bowl with more, place 4 drops of green food dye and mix well.
In the other bowl, put 4 drops of black food dye and mix well
Place the pancake mix into squeeze bottles. I used the cheap condiment bottles from Wal-Mart.  from Wal-Mart. 
Begin by heating your pan only about halfway. If it gets too hot, it will ruin the process.
You will start the pancake with the black mix and draw the hair, eyes, and mouth.
Next make a green square with the pancake mix around the black mix you've already put in the pan and cover over the top of the eyes, hair, and mouth until all you see is a green square.

Make sure the black mix has hardened a bit before putting the green over it.
Finished making the pancake like normal.