There's one in every family: the self proclaimed "Grill Master". Whether the title is deserved or not may be debatable. But either way, the Grill Master Set from Groovy Guy Gifts is the perfect gift idea! This high quality set includes a spatula, fork and tongs that are made of stainless steel and bamboo. Everything is easily stored together inside an extra tough bamboo case that features secure latches and a rugged handle. They will even add custom text laser engraved on the case, so you can make the gift extra special by personalizing it with a name or initials.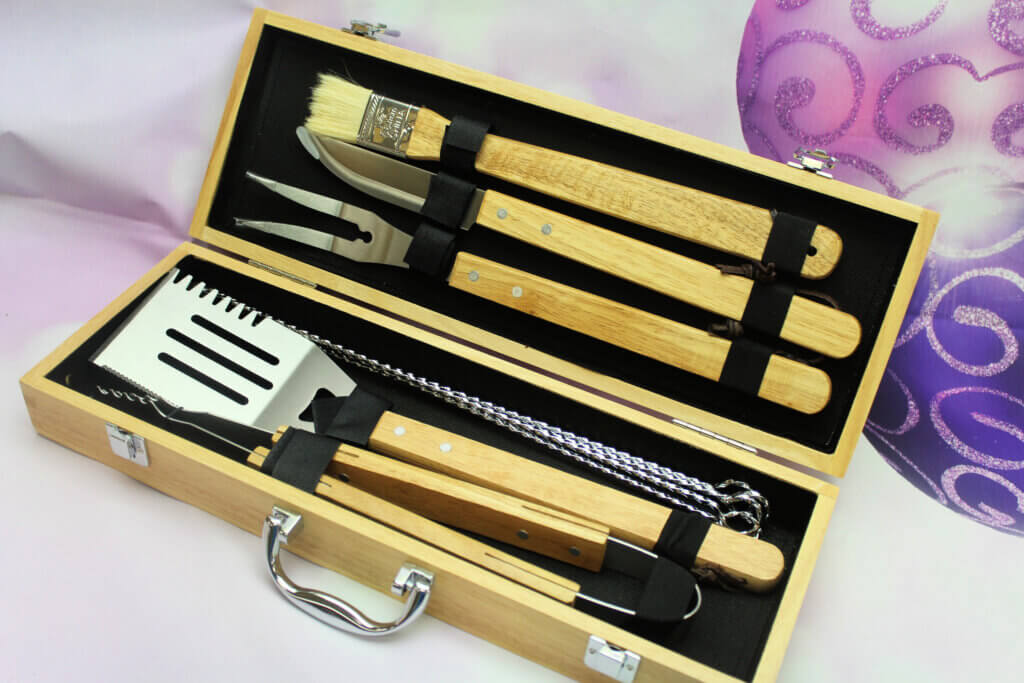 This is the perfect gift idea for anyone who spends time cooking on a grill. This is usually Dad, but if your family is anything like mine, you probably have a few people on your gift list that this would be perfect for. Even if the title of "Grill Master" is only in his head, this Grill Master Set will make him feel like a professional when it comes to BBQs. And because everything is neatly stored within a compact carry case, it can easily be used for backyard BBQs, as well as BBQs at the homes of friends or family, the beach or local park.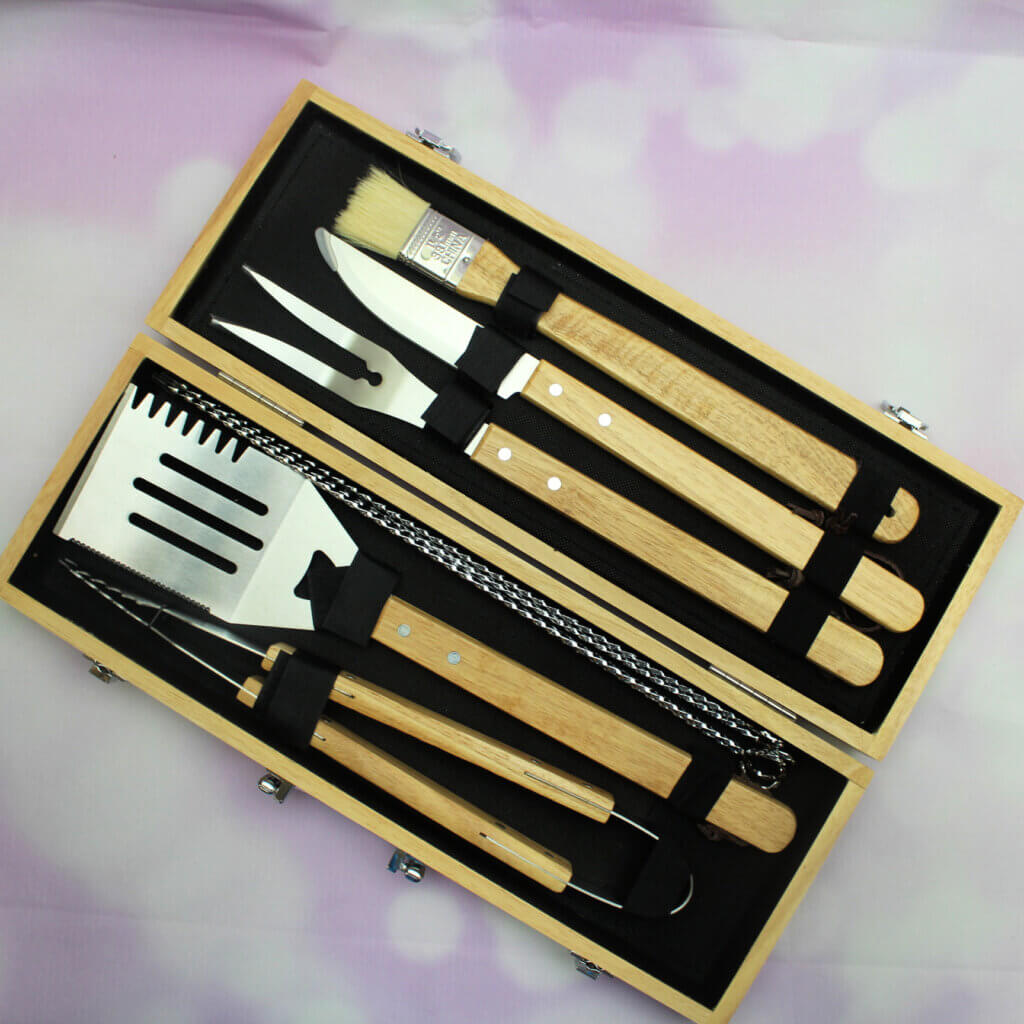 Everyone will admire the set as they are used to grill hamburgers, hot dogs, chicken, steak and more to perfection. The wooden handles are smooth and comfortable to hold in your hand, so he won't have to worry about the handles getting hot and burning him. So let your Grill Master don his chef hat and apron while he uses the Grill Master Set to grill the finest cuts of meat at your next family BBQ. He'll feel like he is truly earning the title with these tools that make him feel like a pro, and you'll love the delicious food he cooks for you and your family.