Peanut and Lil C have grown up around music.  I played flute and clarinet though High School and college and then even a couple years after with a community band.  Lil C has taken a love of music as well, and joined the Middle School band – playing percussion.  And ever since seeing her big brother playing, peanut has taken interest in music.  She loves to sing and wants to have her big brother show her how to play his instruments. And then Peanut saw the Think & Learn Rocktopus™  at Walmart and she instantly wanted one.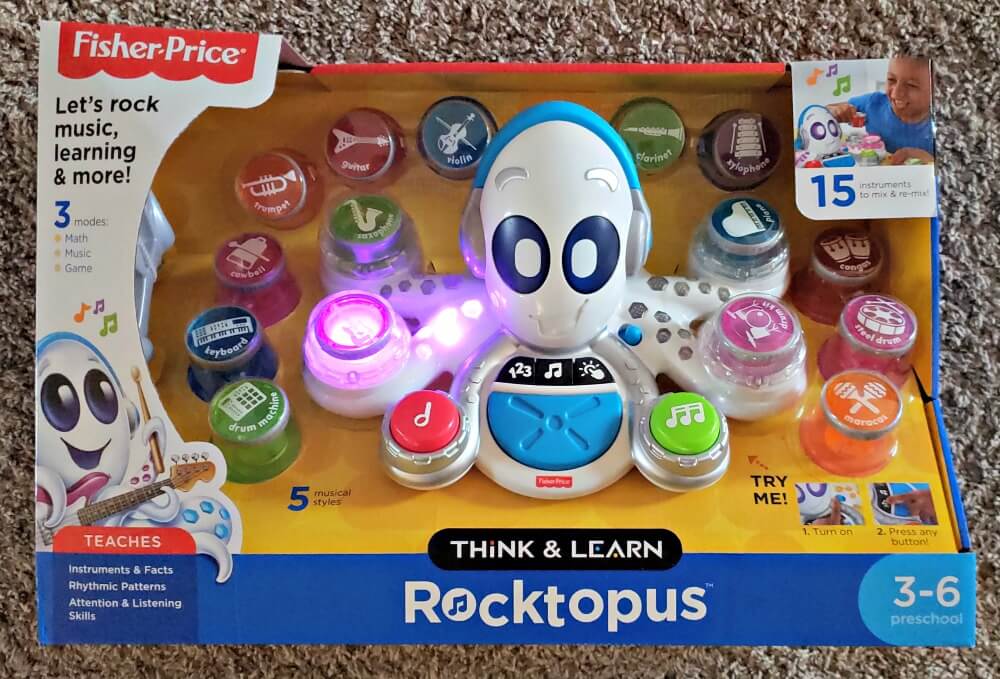 We Received the Fisher Price Think & Learn Rocktopus™ to facilitate this feature
I always love educational toys.  The Fisher Price Think & Learn Rocktopus™ teaches about different Instruments, Rhythmic Patterns, and also Attention and Listening Skills. The Rocktopus has 3 modes to play:  Math, Music and Games.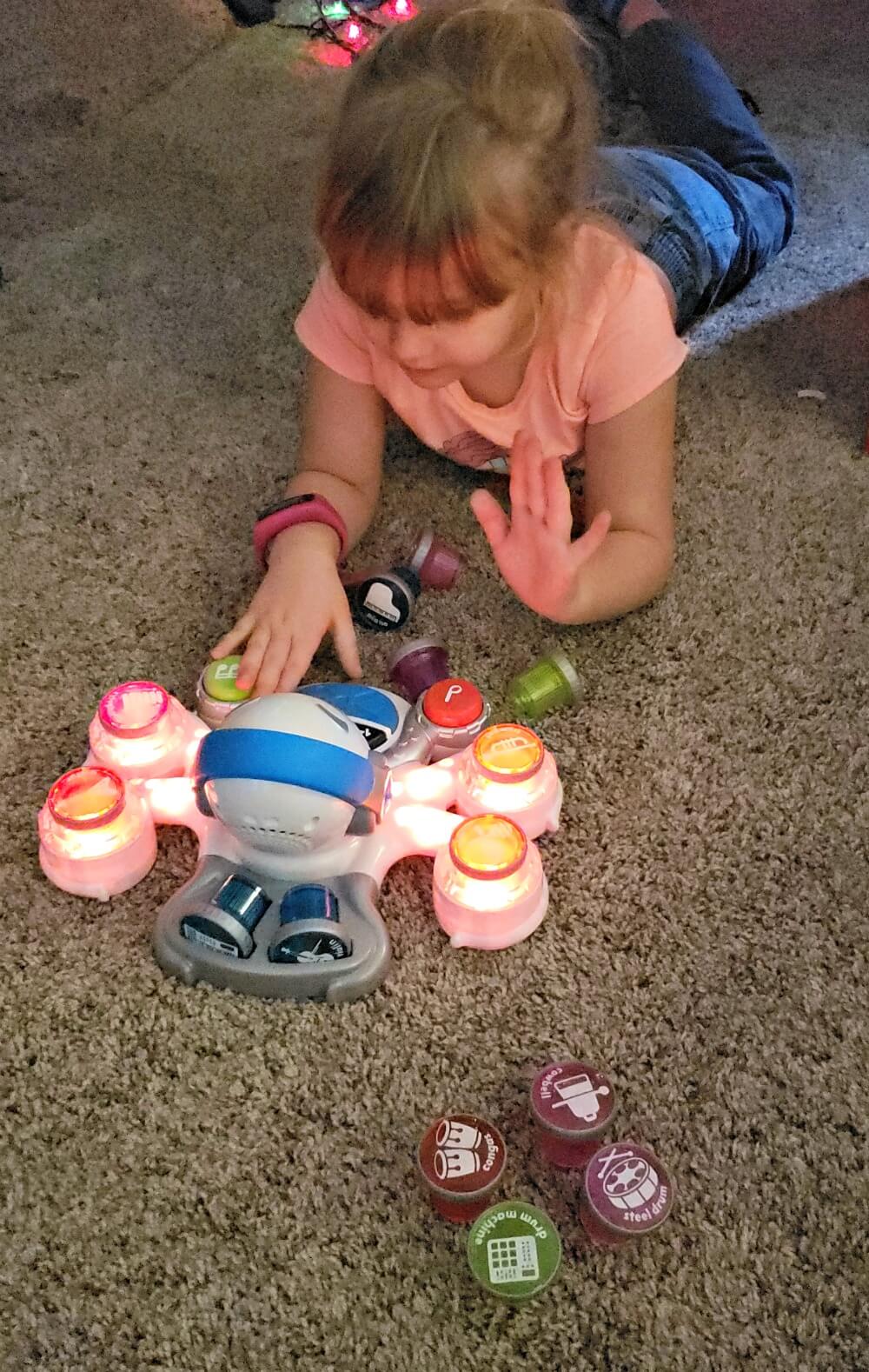 As soon as Peanut opened the box, she was hooked!  She even wanted to make sure that she invited her neighbor friend over to play with it as well.  Both her and her friend played with the Fisher Price Rocktopus for well over an hour. They had fun learning the different sounds of the instruments and then making their own music by combining up to 4 instruments.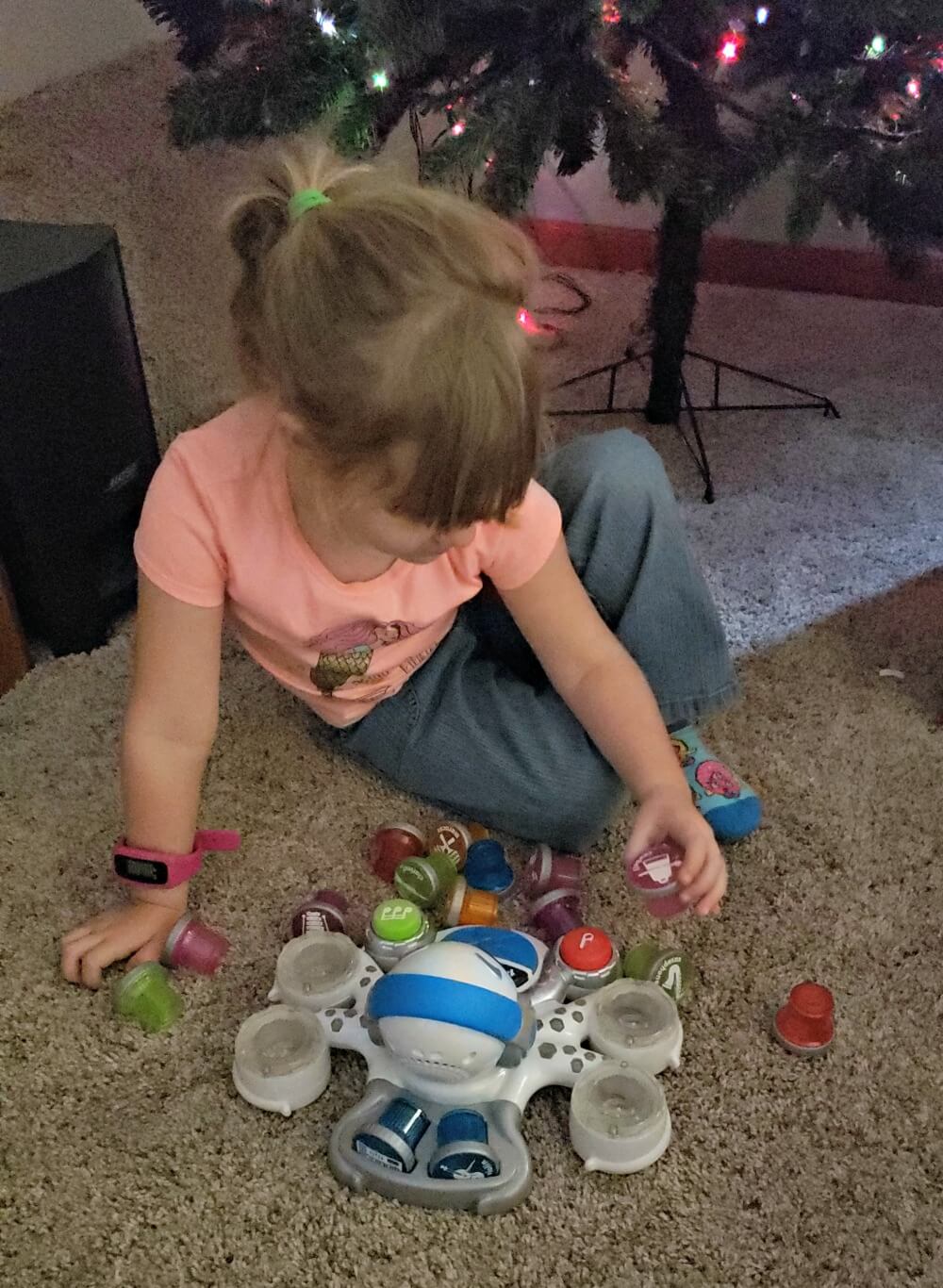 Peanut would agree that the Fisher Price Think & Learn Rocktopus™  would be the perfect gift this Holiday season.  She thinks that all her friends need to have one.  And being a trusted Fisher Price product, I know that this will last  for years, and Junior will be able to play with it when he grows up.
Have you finished your Holiday Shopping yet?  We're almost there.  What are some of the features you look for in a toy for your Toddler?  Have you see the Fisher Price Think & Learn Rocktopus™  in your local Walmart?