Fall is the time of year for apple picking.  And what do you do with all the apples you pick?  You bake with them.  I love a good Apple Cinnamon Crisp.  This year we decided to turn it up a notch, and make it an adult only dessert.  You have to try this Fireball Apple Cinnamon Crisp.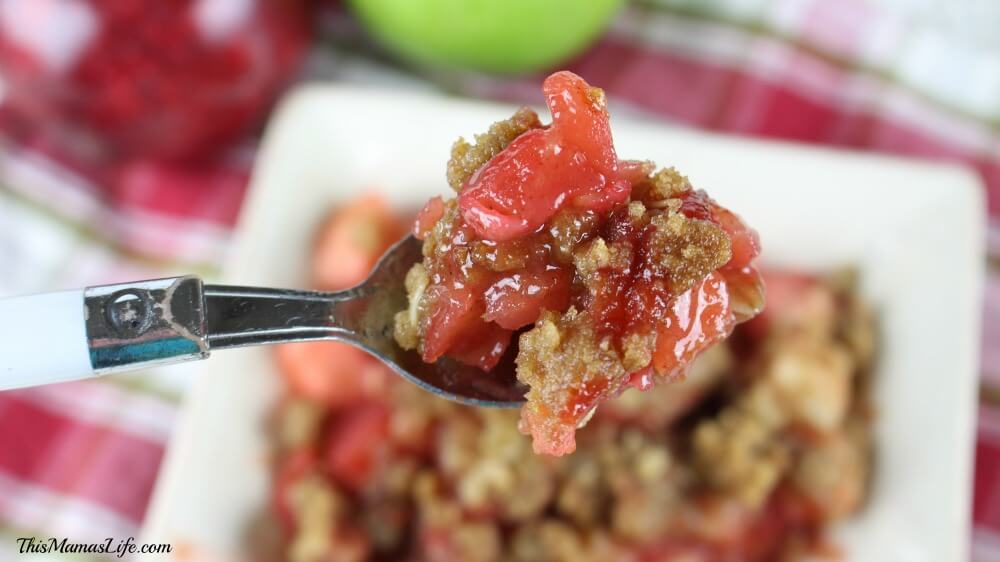 Fireball Apple Cinnamon Crisp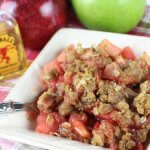 3 Granny Smith apples – peeled and diced
2 red Honeycrisp or Fuji apples (best for baking)
1 cup brown sugar (divided)
1 cup whole wheat flour (divided)
1/2 cup rolled oats (old fashioned, divided)
1 teaspoon ground cinnamon
1 cup Redhots candies
1/4 cup apple cider
4 Tablespoons Fireball Whiskey
6 Tablespoons cold butter – cubed
Ice cream or whipped cream
Grease a 2 quart casserole/baking dish and set aside.
Peel and slice the apples and place in a large mixing bowl. Add 1/4 cup brown sugar, 1/4 cup flour and 1/4 cup oatmeal and gently stir to evenly coat the apples.
Add the Redhots candies and toss to mix.  Transfer to the greased baking dish.
In a measuring cup, add the apple cider and Fireball whiskey. Stir to combine.  Pour the mixture on top of the apples.
For the topping, add 3/4 cup of brown sugar, 3/4 cup flour and 1/4 cup rolled oats in a medium mixing bowl. Whisk to combine.
Use a fork or pastry blender to cut in the cold butter cubes until the topping resembles coarse crumbs.
Sprinkle the topping evenly on top of the apples.
Bake at 350° for 50 to 55 minutes or until the topping is golden brown.
Serve warm with ice cream.
ENJOY!!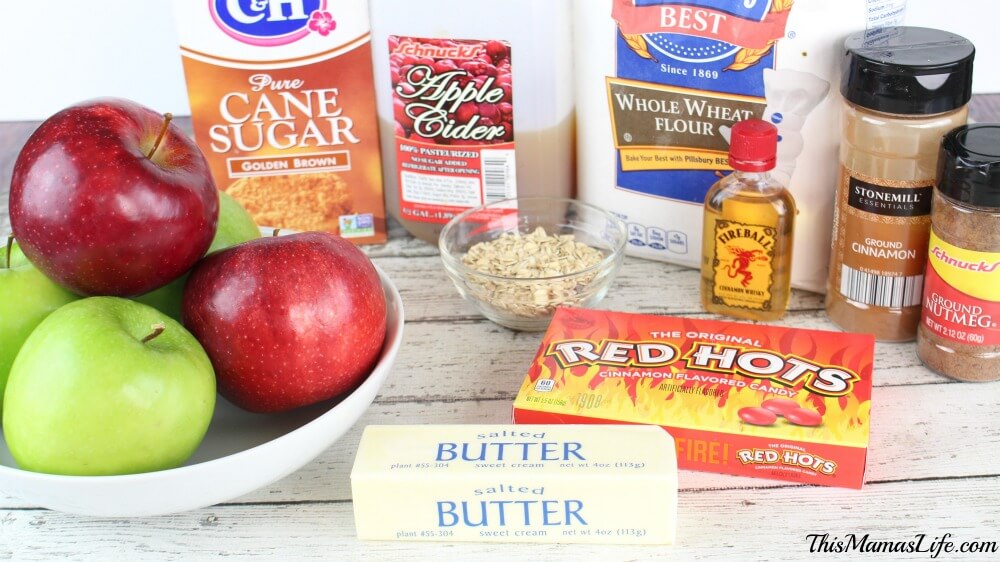 As you can see, the Fireball Apple Cinnamon Crisp has some of our favorites in it – Apples, Red Hots and Fireball Whisky!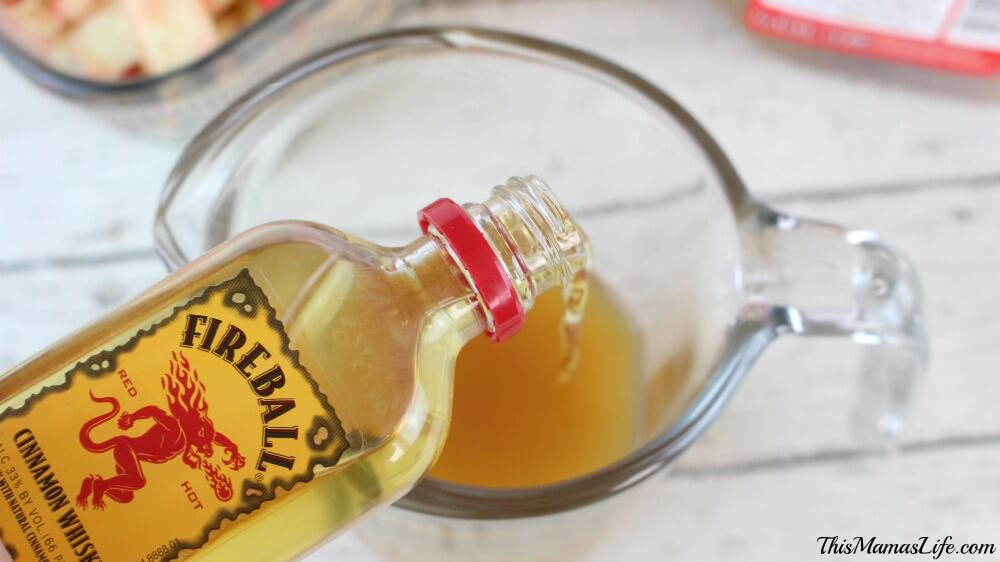 If you've never had Fireball, this RED HOT alcohol is a Cinnamon Whisky.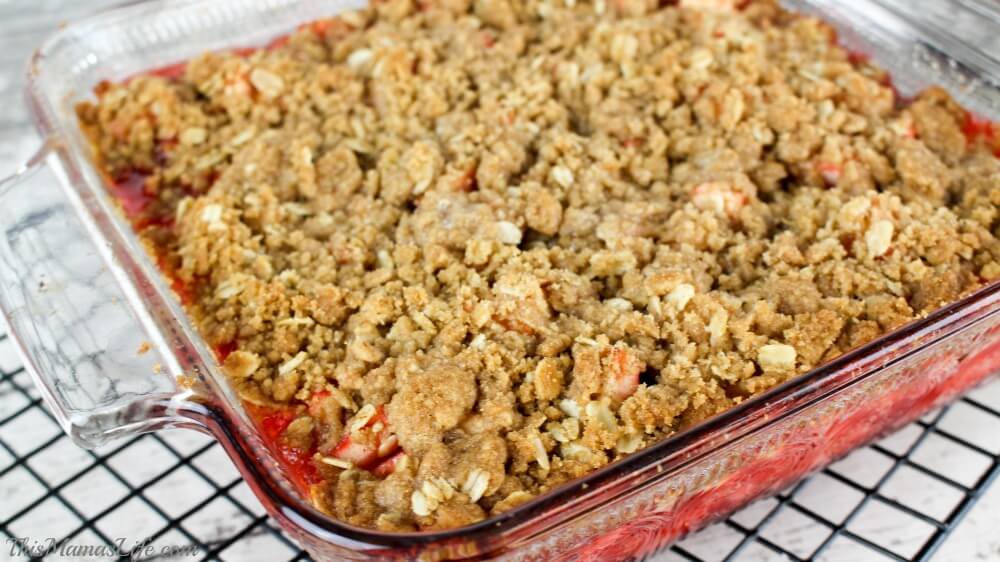 The best way to eat this Fireball Apple Cinnamon Crisp is topped with a dollop of vanilla ice cream.  This combination is a match made in heaven.