The baby is on the way (probably pretty soon). You're looking at every baby-proofing list to make sure you've thought of everything. But no matter how hard you look, you keep reading the same articles. You've already prepped the sharp edges of tables and counters. Maybe you've done everything?
But if there's a nagging feeling in your stomach telling you that you've forgotten something, keep reading. Baby-proofing is a complicated process. It's okay if you missed some things during your first research session. That's where round two enters.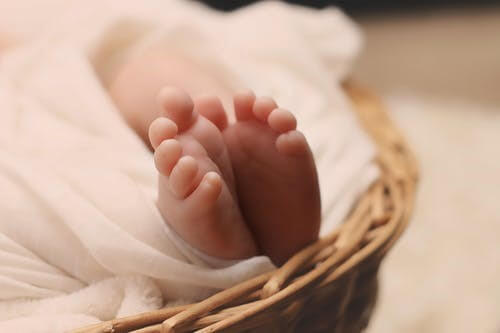 Water Damage
Water damage in your house and surrounding property. Never thought that would be first on a baby-proofing list, huh? Internal water damage is the leading cause of mold within homes. Molds are some of the leading causes of allergies in babies and children.
The worst part about mold is that it is always around, especially if you live somewhere humid. Maybe you and your partner aren't sensitive to mold? There would be no way for either of you to realize. But then, the baby is in the picture and suddenly sneezing up a storm. It might be too late at that point.
That's where baby-proofing comes in. You can get rid of mold before the baby even arrives with the help of AlldryUSA. These types of companies specialize in locating mold hidden deep in your home. They'll make sure it won't be a problem for the baby. They will also help you spot problem areas that could develop into mold in the future if you're not careful.
Air Filters
Another thing that easily slips the mind. Air filters help maintain the air quality of your home. Again, if neither you nor your partner is sensitive maybe you never noticed. But, if the filters are not changed regularly, it can lead to unclean air.
Different pollens and dirt particles easily get into homes with bad air filters. These could be dangerous for a newborn baby (or a toddler or young child). You can easily fix this problem by changing your filters before the baby arrives.
Check the quality of your A/C to make sure it's up to date and then change the filters right before the baby arrives. Afterward, you should change the filters according to recommendations from experts.
Electric Outlets
Electric outlets can be tricky. Technology is an essential part of modern parenting. But, our tech runs on electricity. That means we need to have chargers connected to electric outlets. Outlets are great because they keep our tech running even if the batteries die.
But, babies are master imitators. They will watch your every move and copy you. That means plugging in tech, too. Except, they will probably end up putting something dangerous (like a fork) into the outlet and hurting themselves.
Keep your outlets covered. They have covers that range from plastic inserts to full barriers. Make sure that you stay vigilant around the technology. Don't let your child near outlets if you can help it.
The Takeaway
Having a new baby is a great experience. You get to take home the new life that you created. But with that responsibility comes a lot of things that require caution and adjustments to your lifestyle. What you considered a safe and livable home might not be good enough for your child.
Before bringing your child home, double and triple-check that everything is safe. You don't want to have any accidents happen that you could have prevented. With that being said, there's no way you can prepare for everything, so don't be too hard on yourself.