We were invited to dine at the ETA Restaurant & Bar while in Chicago. The ETA Restaurant, located in the Lobby of the Loews Chicago Hotel, is open for Breakfast, Lunch and Dinner.  We chose to have dinner on the first night we were there and then we had breakfast the second day that we were there.
Dinning at ETA Restaurant & Bar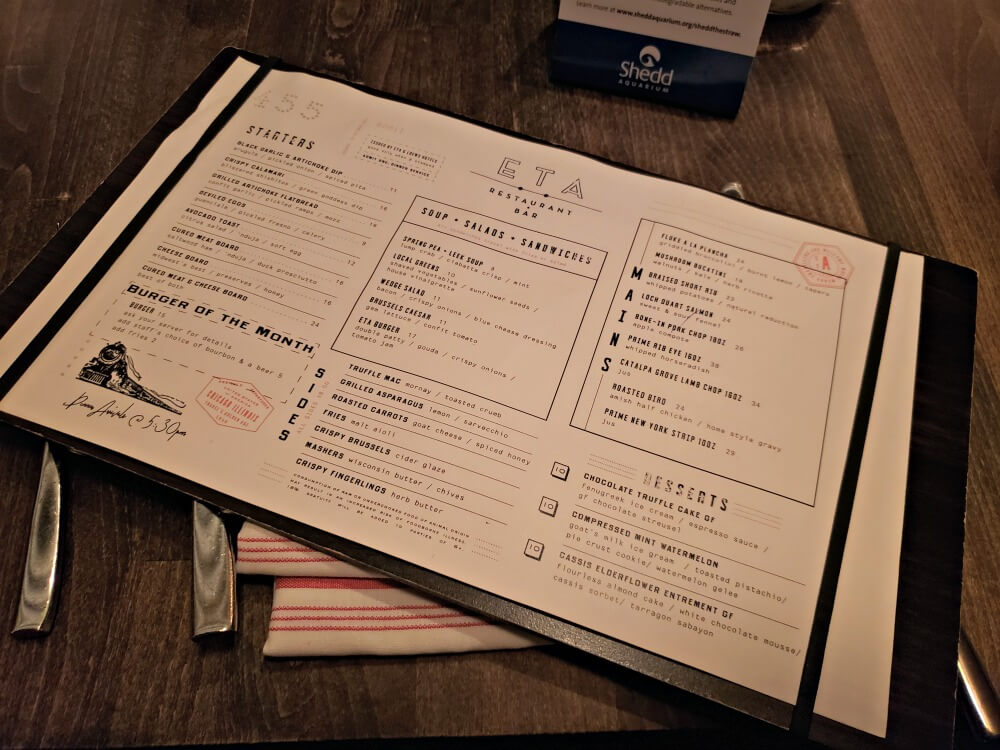 We arrived right as ETA was opening for dinner.  They had the lights dimmed to create the perfect ambiance for dinners.  We started out ordering an appetizer, hubby ordered a beer and I ordered a soda, and then we both ordered the ETA Burger.

The Calamari
I will have to say, the Calamari was by far my favorite.  Not only was it my favorite part of the meal, but from any of the times that I have had calamari.   This did come with blistered Shishitos and green goddess dip.  Personally, I did not use the dip, the batter on the calamari was perfect as it was.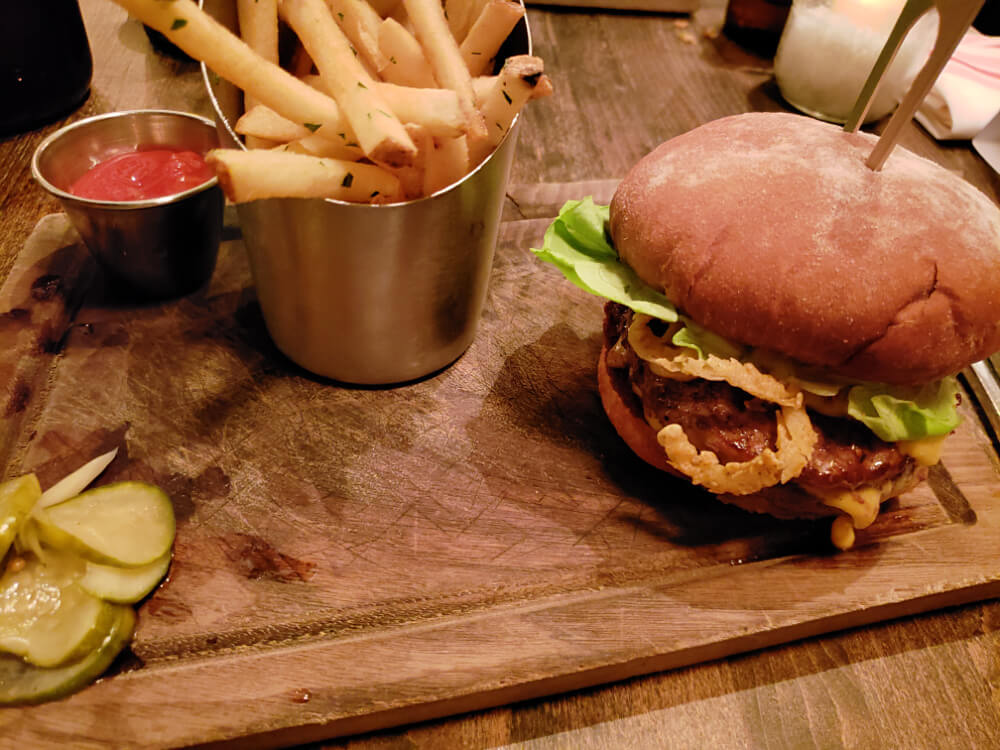 ETA Burger
The ETA Burger is a double patty burger.  It comes with Gouda, but they did allow us to substitute it with American Cheese.  Each had a side of fries and pickles.  The pickles had a cross between a dill pickle and sweet pickle flavor.
Dessert
We spit the Chocolate truffle Cake for dessert.  This came with a side scoop of fenugreek ice cream.  The Truffle Cake was so moist, and rich tasting.   I've never had fenugreek ice cream before.  It was a sweeter ice cream, and there was a hint of espresso taste.  Sorry, I don't have a photo of this… It was too good and we ate it too quickly!
Breakfast at ETA Restaurant & Bar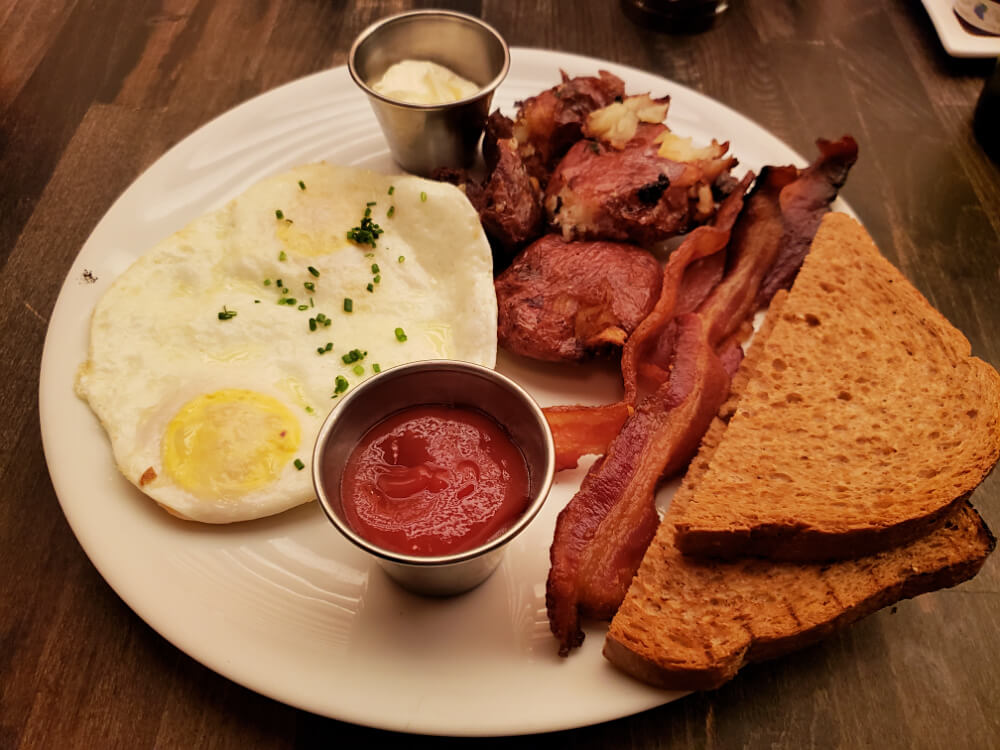 We love eggs for breakfast.  ETA Restaurant did not disappoint. Both the hubby and I ordered eggs over medium.   I chose to have bacon as a side and hubby chose the pork sausage.   Each came with a slice of toast and side of potatoes.   I know that I left breakfast feeling quite full and ready for a day visiting the Pier and doing some other sight-seeing.
If you're planning a stay at the Loews Chicago Hotel, make sure to plan on stopping at ETA Restaurant & Bar for at least one meal.   You can make reservations in advance, or show up as a walk in.   If you'd like to see their meals you can find their menus online.