Sitting at church and singing with the choir reminded me so much of Easters Past.  This is the first Easter since my Grandma passed away.  I could hear her voice as I was singing along with the melody.  She had such a beautiful voice.  Many of my holiday memories involve my Grandma and her house.  It was tradition to get together as the whole family and celebrate.  A tradition that I'd love to keep going.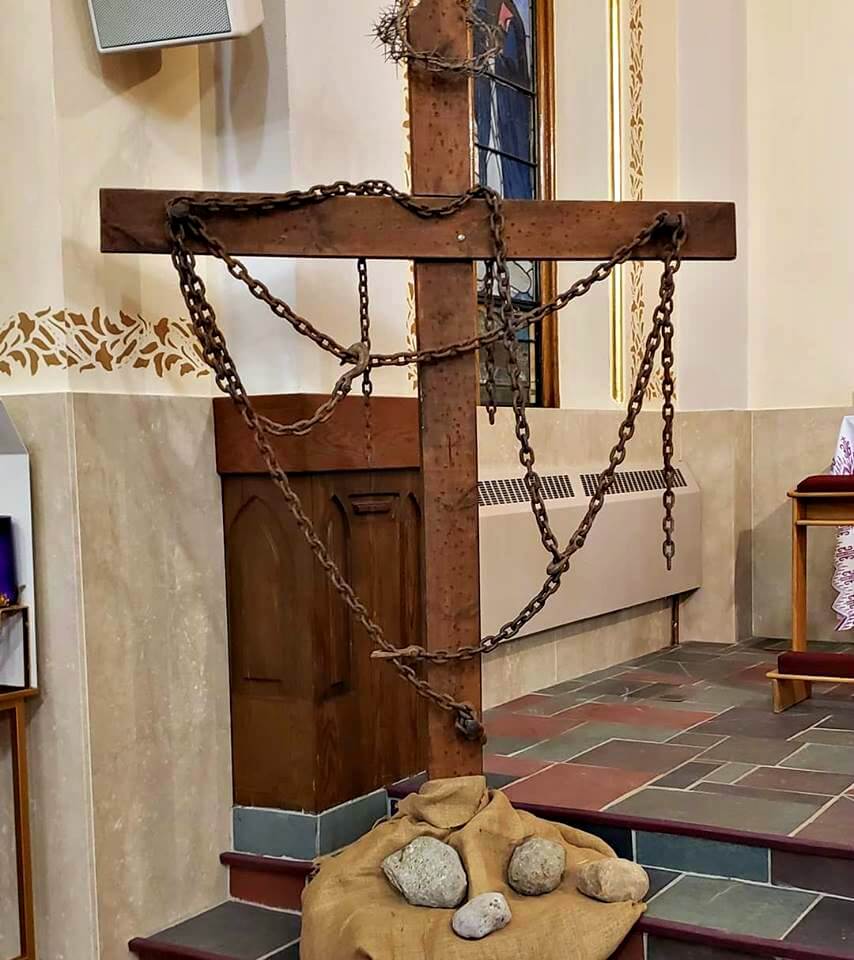 (This post is brought to you by Catholic Central)
Every year we would have Easter morning at our house with my mom dad and brother.  After Church we would get everything ready and go to my Grandma's house for Supper. All the aunts and uncles and cousins would be there.   For dinner we would be scattered throughout the whole house – some in the kitchen, some in the basement, some in the living room, and some in the 2 spare bedrooms. After dinner we would all go outside and hunt for eggs.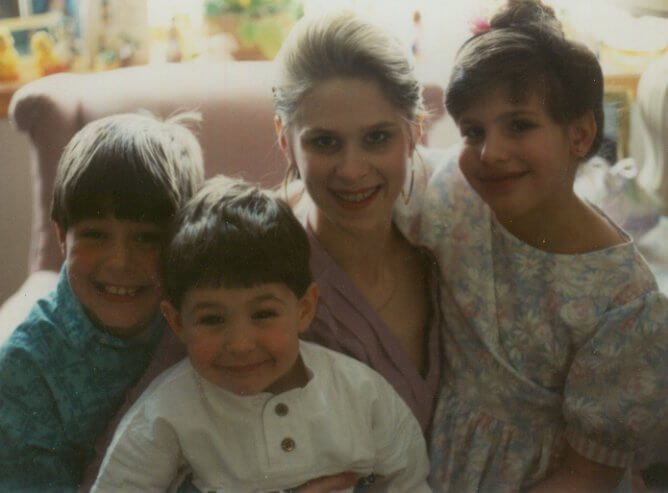 Even after I got married and had Lil C, we would still go to my Grandma's house for Easter.   The Family kept getting bigger, but there was always room for everyone.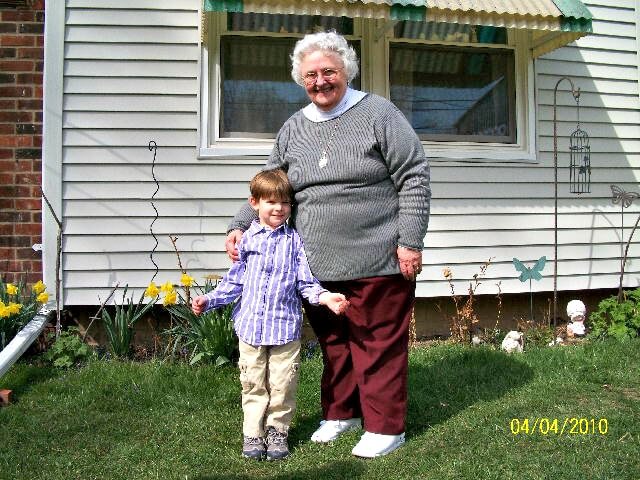 Unfortunately, this tradition ended a couple years ago, when my Grandma's health began to deteriorate.  We would still stop to see her, but Easter dinner was no longer being made.  We no longer were waiting for the Easter Bunny to hide the eggs.  And Peanut and Junior did not get to experience this tradition – like I did when I was a young child.
Now we are starting a new tradition.  We have been having Easter Supper with my parents and brother.  It is much quieter, with there only being 8 people there, not 30, but hopefully we will be able to continue this when our kids grow up and have children of their own.
How does your family celebrate Easter? Share your traditions with Catholic Central on Facebook @CatholicCentral and Instagram @CatholicCentral_tv .  If you're looking for some ideas how to make your Easter Epic, Click the image below.
To celebrate Easter, one lucky reader will receive a family Picnic kit.  This kit includes 1- Wicker Basket w/Cutlery, Plates, 2 Wine Glasses, Tableware, Fleece Blanket and more! 
Check out Catholic Central's short video about Lent.

About CATHOLIC CENTRAL:
You have questions about the Catholic faith and what it means to be Catholic. We have answers. Using a team of witty writers, appealing hosts, and even some learned theologians, we've created shareable, snackable videos that teach the timeless truths and deep history of the Church with humor and heart. Produced in the Family Theater Productions studios on Sunset Boulevard in Hollywood, CATHOLIC CENTRAL entertains, enlightens and inspires.