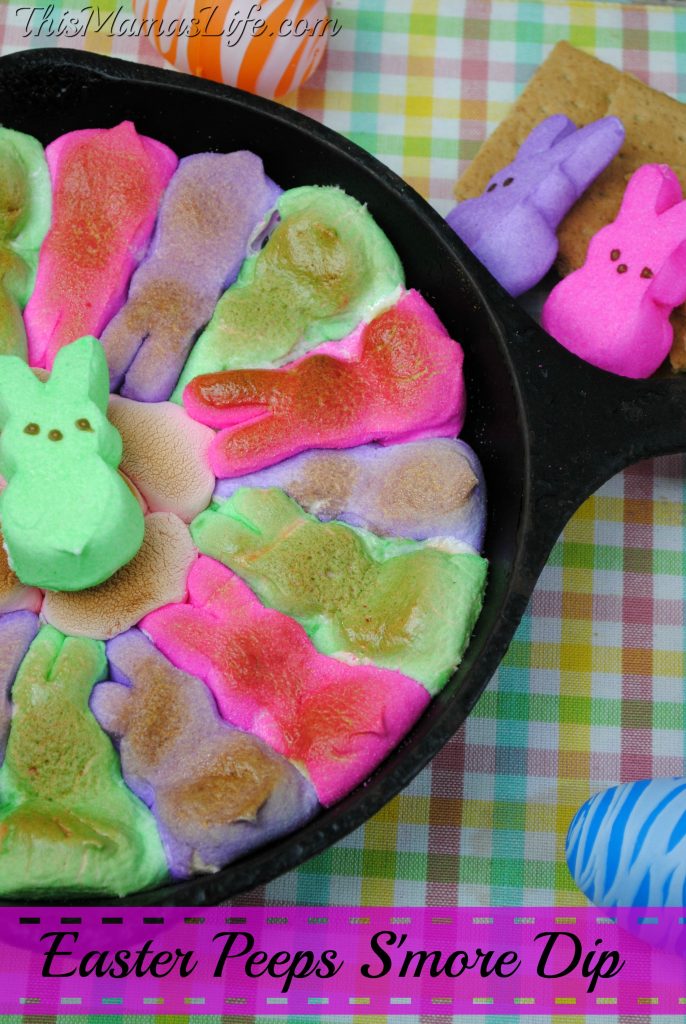 I love Easter time because of all the sweet treats that are on the store shelves.   And one of the most known sweet treats for Easter has to be the Peeps.  My favorite are the bunny peeps.  They are bright colored – and fit perfectly in a Pan.   Why would it need to fit into a pan?  Well, how else are you going to make the perfect Easter Peeps S'more Dip?
Easter Peeps S'more Dip
Ingredients:
1 package of Peep's candy ( or 3 packages of the three different colors)
1 package of graham crackers, crushed
1 C chocolate chips
5 strawberry flavored marshmallows
Directions:

Preheat oven to 450 degrees.
Scoop the crushed graham crackers into the bottom of the skillet.
Add  chocolate chips to the top of the crushed graham crackers.
Line the Peeps candy in the cast iron on top of the chocolate chips.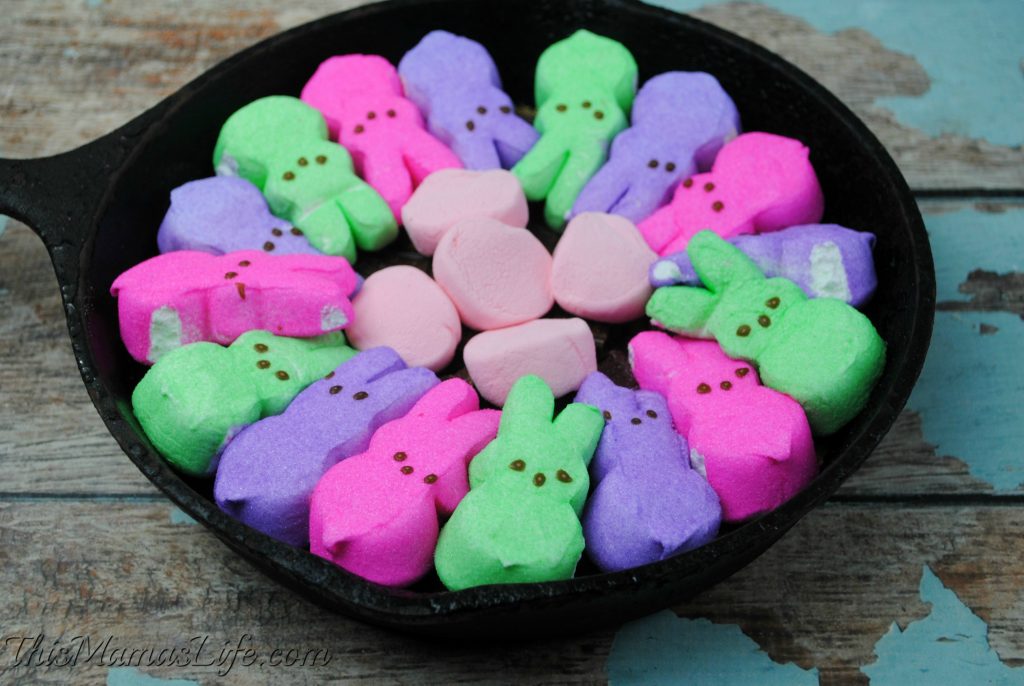 Add the strawberry marshmallows in the center of the of the skillet.
Bake at 450 degrees for 7-10 minutes or until the Peeps are slightly brown.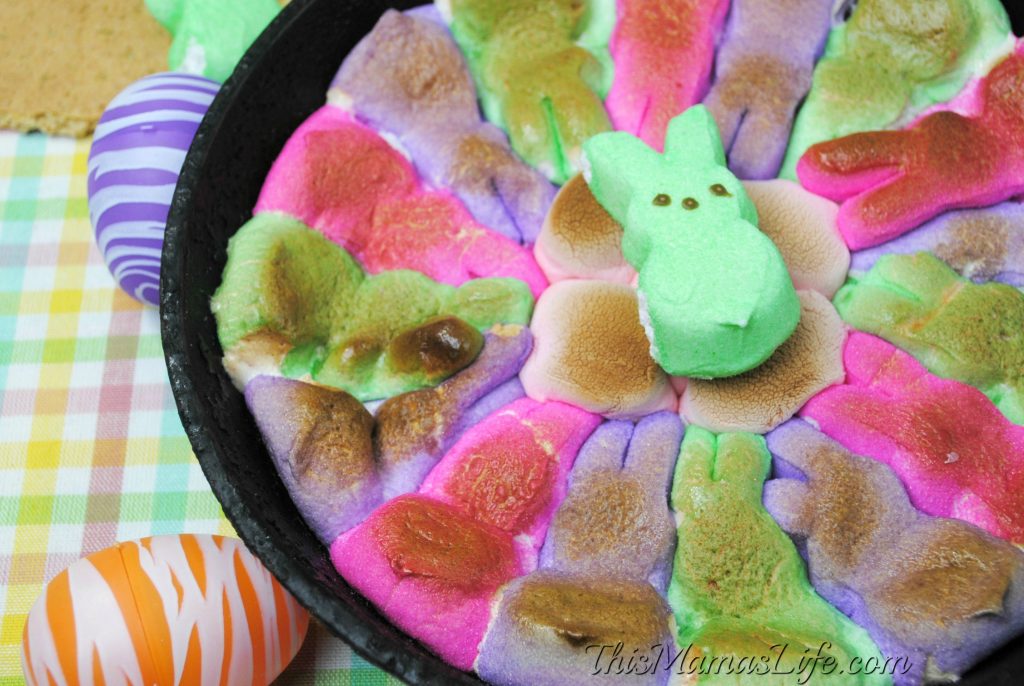 Serve your Easter Peeps S'more Dip with a side of graham crackers or just dish out on a plate!  This is the perfect treat – especially on the warmer Spring days that we have been having.