DISNEY LIVE! THREE CLASSIC FAIRY TALES
Presented by Stonyfield YoKids Organic Yogurt
Prepare to step into a world of wonder where wishing is only the beginning and dreams really do come true.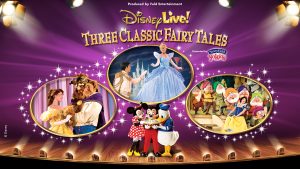 My apologies for the delay in this post, as this was supposed to be up yesterday, the 25th of October. But I was having some technical difficulty's with my camera and computer.
This past weekend we got to experience a new Disney show with our friends at Feld Entertainment. My Husband and myself took the kids to the Palace of Auburn Hills on Saturday the 24th of October. They had a great time.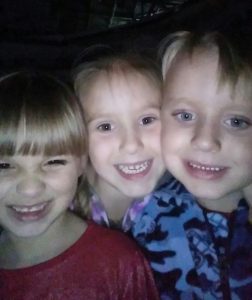 "Come along on an enchanted quest with Mickey, Minnie, Donald and Goofy as they take audiences on a captivating journey and magically bring to life three timeless fairy tale adventures. Discover Snow White as she searches for her one true love; Cinderella getting ready for her magical night at the ball; and Belle, from Beauty and the Beast, as she finds happiness in the most unusual place. Anchored amidst a transforming set, captivating choreography, innovative lighting and breathtaking costumes, this authentically-woven tale of "happily-ever-after" is a heart-warming Disney experience for the entire family."-Disney Live description from www.palace.net
This time around we took one of my 6 nieces with us and oh boy did she have a great time. She thought it was the neatest thing in the world to watch her favorite princesses stories live on stage.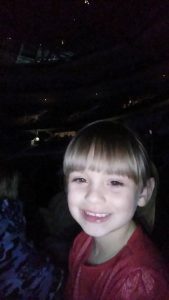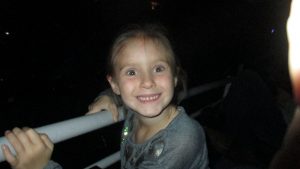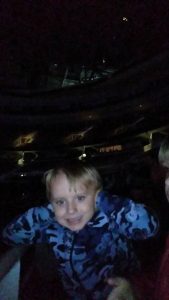 We enjoyed the telling of Snow White and the Seven dwarfs, Cinderella and Beauty & The Beast. The kids were not fond of the Beast and at one point I had a lap full of kids. 3 munchkins do not fit very well in one seat with an adult.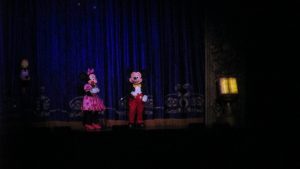 Mickey and Minnie Introducing the stories along with friends Goofy and Donald Duck. During their introductions they would begin the story and at some point a bright sparkle (Tinkerbelle?) would flit across the curtain and land on the book, lighting it up for Mickey and Co to read.
Snow White …
Cinderella and her fairy Godmother…
Beauty and The Beast…
Happily Ever After!!!
After the Disney Live! show we took the kids to nearby Great Lakes Crossing outlet mall and let them explore Bass Proshop.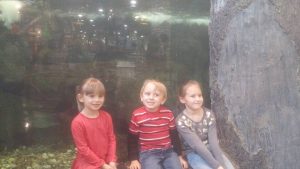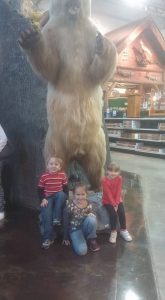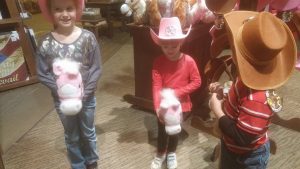 Miss Z picked out a Christmas gift to add to her letter to Santa.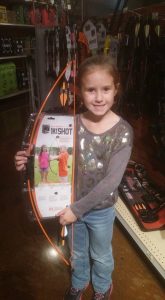 We finished the after noon with a ride on the Merry Go Round.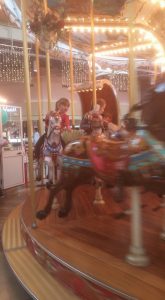 I received tickets to the show in exchange for my review. All opinions are mine. All photos are mine except those from Disney Live! Three Classic Fairytales. Bibbity Bobbity Boo! Happy Day to You Too!!!