Disney on Ice 2014 – Let's Celebrate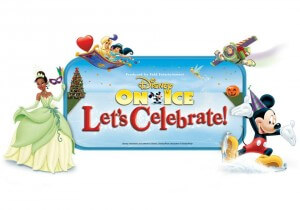 Mickey, Minnie and all of their friends have once again proven why they are part of one of the greatest shows on ice.
Disney on Ice 2014 – Let's Celebrate brings together all of your favorites for a celebration of very special days to have one colossal party on ice. Beginning with Mickey's Very Merry Un-Birthday Party and ending with Christmas, they invite you to celebrate with a Valentine's Day Ball, a Hawaiian Luau Summer party, a Winter Wonderland party, and a Hauntingly spectacular Halloween party. All your Disney favorites invite you to join the party around the world and enjoy this spectacular ice show.
This Mama's Life has been fortunate to attend many of the Disney on Ice shows. This show was by far one of the best.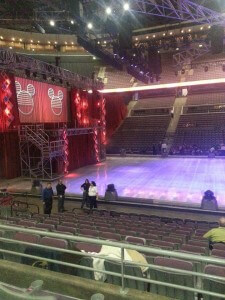 We got to see some of the characters I grew up (Mowgli and Baloo, Alice and the Mad Hatter) with as well as some of the newer ones (Jesse, Buzz and Woody) and of course they had the classics (The Princesses, Mickey, Minnie, Daisy, Donald, Pluto and Goofy)… one thing different this time was that they had the villains play a part in the Halloween celebration… Miss Z was NOT impressed with them, especially Jack Skellington..
The Disney crew used black lights and neon cloths to enhance the dancing brooms with The Sorcerer's Apprentice sequence and LED lighting on hand held fans for the Minnie in China with Mulan.
If I had to have one complaint it wouldn't be a complaint so much as a suggestion… I do wish that Disney would begin to incorporate some of the newer characters into the Ice shows. Not necessarily characters like Elsa and Anna from Frozen but how about Merida and The bears (her brothers) and Rapunzel with the singing guys from the tavern or even Pocahontas with Meeko the raccoon, Flit the hummingbird or grandmother Willow.
Even non princess related characters would be great… It was pretty cool to see Rex the dinosaur and Hamm the pig from toy story but what about Simba and Winnie the Pooh or Bambi, the Dalmatians … there are soo many Disney characters to choose from, A little variation would be nice. Do you agree? Whats your favorite Disney character? and who would you like to see on ice?
Anyway you slice it, We had an awesome time.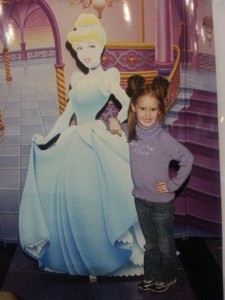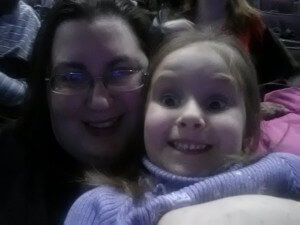 Hope y'all get to enjoy the show as much as we did 🙂Disclosure of Material Connection: I received one or more of the products or services mentioned above for free in the hope that I would mention it on my blog. Regardless, I only recommend products or services I use personally and believe will be good for my readers. I am disclosing this in accordance with the Federal Trade Commission's "Guides Concerning the Use of Endorsements and Testimonials in Advertising."