Valentines Day is just a few weeks away.. Well, 14 days now before your guy's in doghouses for not getting you something!  Well, Ladies, how about treating yourself to a great Valentines Day Treat. Eden Fantasys is sponsoring a 25.00 Gift Card to One Lucky MI Savings Mama Reader for Valentines Day!
(Content below is for those readers 18 or older.)
If you haven't Heard about Eden Fantasys – I SSSSSOOOOOOOO suggest you check them out.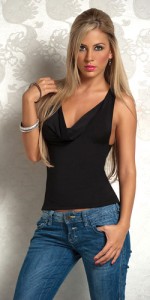 What is EdenFantasys?
It is an Adult Online Store that Sells more than Just Sex Toys.  They carry everything from Candles, to Books and Movies, To Lingerie to Toys.
I Love shopping at Eden Fantasys myself.  From their line of Club wear to the Clothing they carry.  I just recently got an order in from Eden Fantasys.  One of my favorite things that i have Received was the Sexy Cowl Tank top … I got it in the black – and i think I am going to order it in the Purple Next.
Who wouldn't want to wear a cute Valentines Day Corset?  They have a Beautiful Frilly Corset that would be perfect for Valentines Day! (hmm, now to find a Valentine to wear it for and I can order one myself!)
I was not financially compensated for this post. All opinions expressed are those of my own.