With Spring finally here and everything in bloom! We wanted to help our readers get into Spring Fever Anderson's Angels and This Mamas Life, are very excited to bring you the 3rd Annual Spring Showers Giveaway Hop! We've teamed up with some wonderful bloggers, to bring you another great giveaway event! Each blog has gathered a prize package worth $15 or more so be sure to visit each blog and enter!
We are excited to bring you something for the kids! I know Peanut loves to draw and color. This stencil set gives her the ability to go above and beyond creating pictures and cards for her friends and family!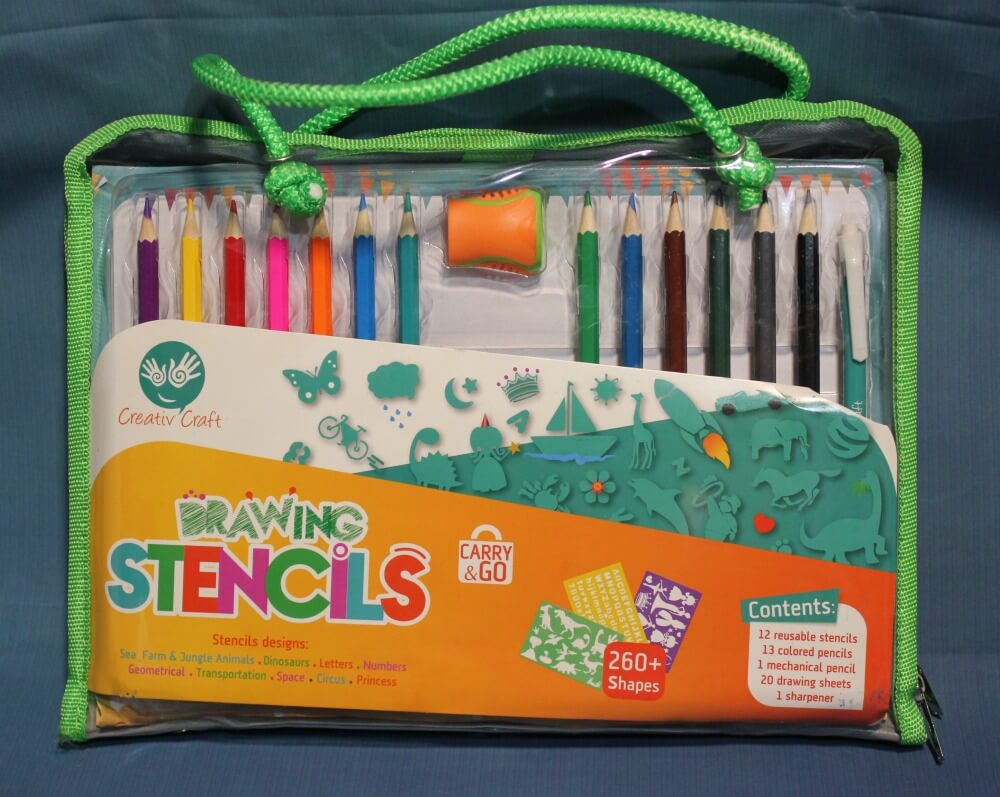 The Creativ Crafts Stencil set includes
12 large stencils boards: flexible, thick, robust, washable and reusable. At A4 format use it on any table (cars, airplanes, restaurants)
More than 260 shapes: letter, geometric, number, dinosaur, animal, car, princess, butterfly and more. Endless hours of imagination!
13 grade A color pencils with soft leads. Experience the joy of drawing with shiny colors
20 premium A4 100g paper sheets with a nice color frame to trigger imagination
1 pencil case to store drawing material
1 mechanical pencil to nicely fit all shapes
1 sharpener with grips for small hands and an easy-empty side door for tidy disposal
1 lightweight and easy to store carrying case with 2 pockets to organize your art. Entertains kids when traveling, dining out and visiting relatives
Hosts & participating hop bloggers of the 3rd Annual Spring Showers Event are not responsible for sponsors or self-sponsoring bloggers that do not fulfill prize obligations.