A great cocktail starts with a good liquor – everyone knows that. However, If the other ingredients aren't great quality, you're throwing good booze down the drain.  Whether you're creating a new flavor combination or just like a sweeter drink, Root 23 Simple Syrup is fantastic. I personally love having a sweet cocktail rather than something harsh. While I could make a simple syrup at home, it is always just one taste. Just sweet. Root 23 offers flavored flavored simple syrups, adding a new dynamic to cocktails.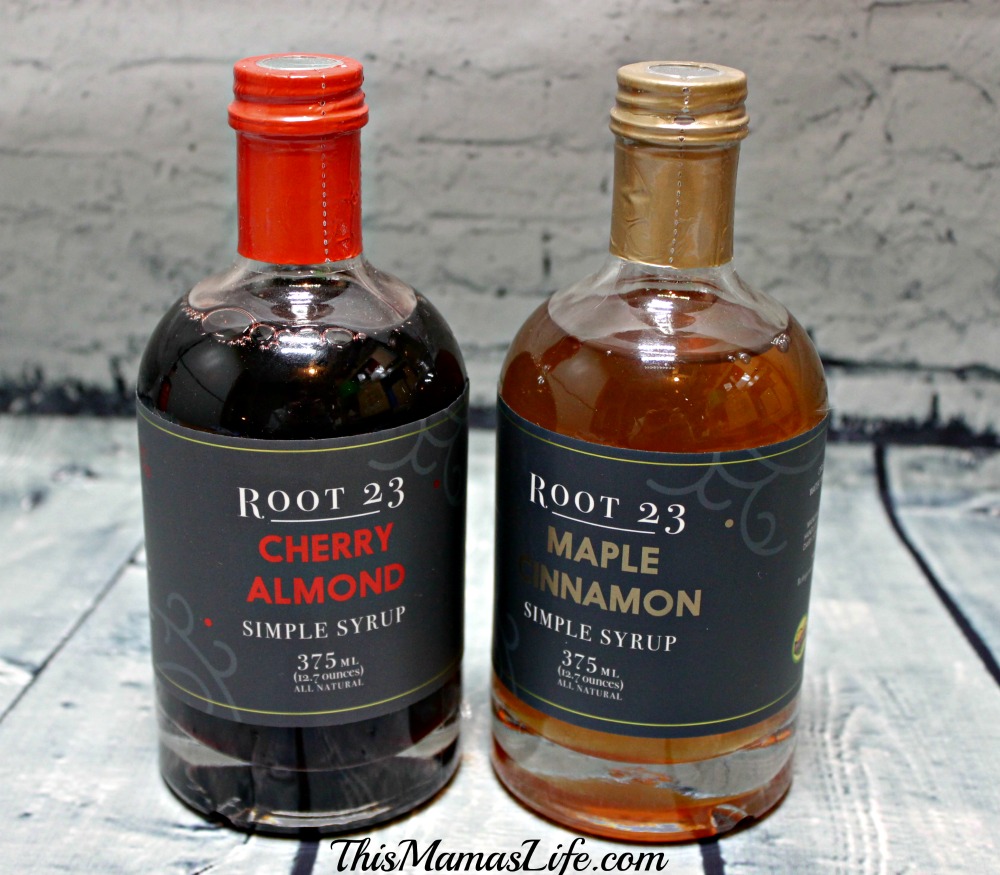 Root 23 simple syrup flavor combos enhance your drinks rather than cover up the taste of your favorite bourbon, vodka or rum. They offer gift sets of flavors as well as individual bottles, too. These flavors are fabulous: Blueberry Mint, Cherry Almond, Cucumber Habanero, Grapefruit Basil, Maple Cinnamon, Pear Rosemary, and Vanilla Ginger.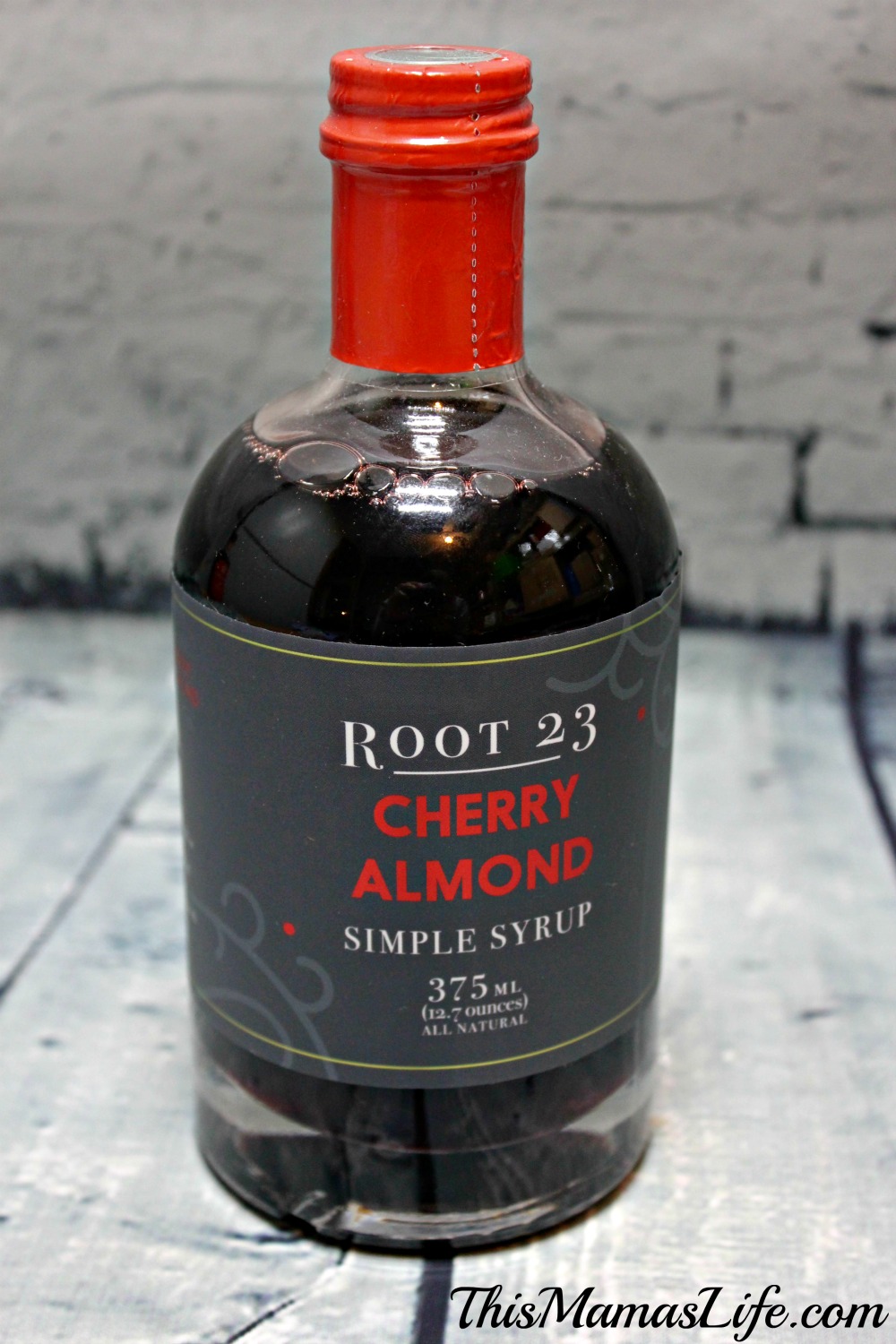 While all of the flavors have a perfect match, Cherry Almond pairs well with bourbon, vodka and rum. It adds a warmth to any cocktail. I am a big believer in being able to pronounce and understand the ingredient list of things. Root 23 simple syrup uses only simple ingredients in their simple syrups.
Starting with organic cane sugar and water, this simple syrup has only cherry juice extract and almond extract added to it.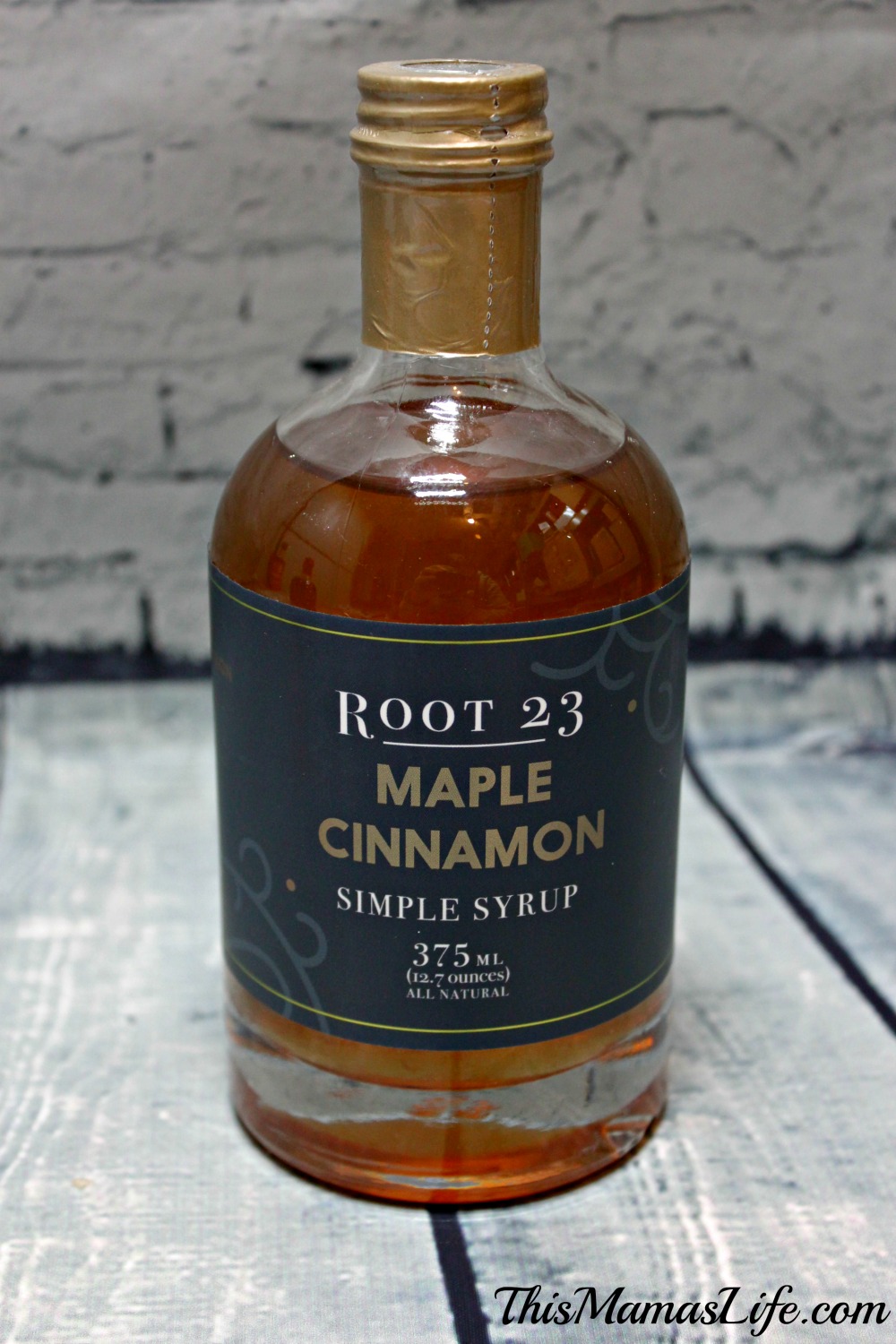 Root 23 Simple Syrup can be purchased online at their website. You can also find it in stores in certain states. Check the store locator.  For anyone who has allergies, the Root 23 syrups are processed in a factory that handles wheat, peanuts, tree nuts, dairy, soy, eggs and shellfish.  Once these bottles are opened they are good for a month in the refrigerator.