I love the holidays and being able to make little treats to go along with the holidays.  Here is a great recipe to make  Cream Cheese Heart Mints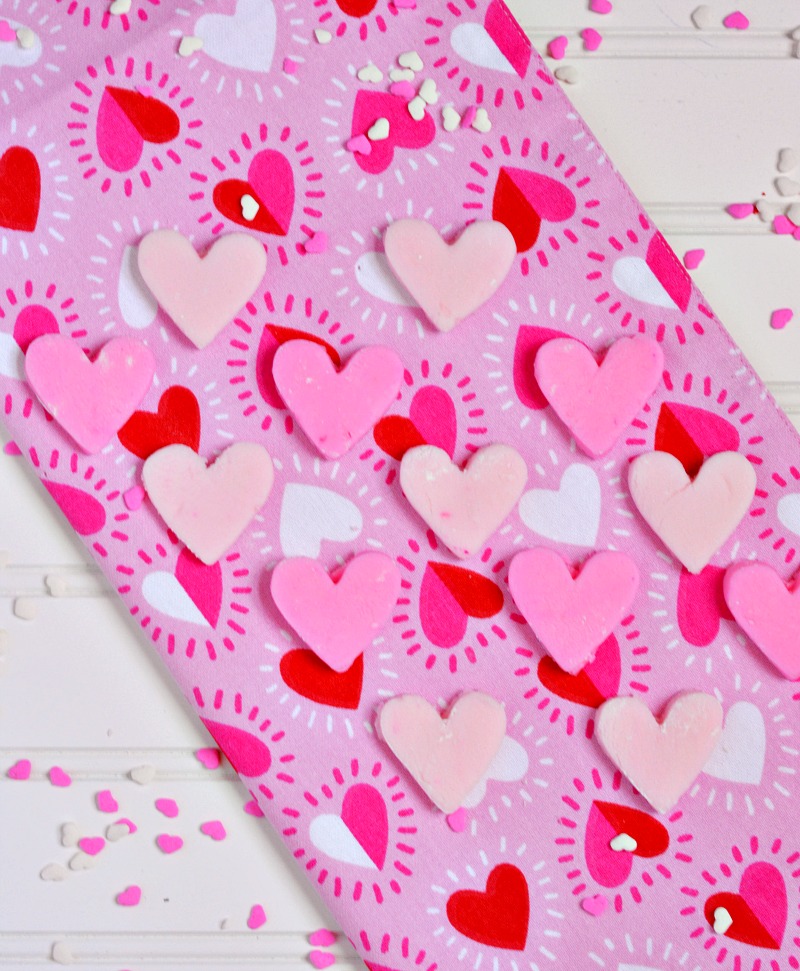 Cream Cheese Heart Mints
3 ounces cream cheese (room temperature)
1 tablespoon butter (room temperature)
3 cups lightly packed powdered sugar
1/4 teaspoon mint extract (or other flavor like vanilla, almond, raspberry, etc)
hot pink food coloring
1 inch heart shaped cookie cutter
extra powdered sugar
Use a food processor to pulse the cream cheese, butter and powdered sugar until it reaches a crumble.
Add extract and pulse until it becomes a ball of dough.
On a non-stick surface coated in powdered sugar, break the dough into 2 even chunks, set one aside.
Place a few drops of hot pink food coloring on the dough and knead, adding powdered sugar as needed to prevent sticking, until the color is uniform.
Coat a rolling pin in powdered sugar and roll the dough 1/8th inch thick. Use the cookie cutter to cut hearts and use a thin metal spatual to transfer them to a sheet of wax paper. Continue rolling and cutting the dough until there is about 2 tablespoons left.
Mix the extra dough into the dough you set aside and kneead, adding powdered sugar as needed to until it is a uniform light pink color.
Repeat step 5.
Allow the heart shaped mints to dry on wax paper for at least 2 hours before serving.