I'm always looking for a holiday craft for Peanut and I to do.  With Peanut only being 3, we typically do things with bright colors, and she loves to paint. If your toddler is like mine, you'll both enjoy this Conversation Heart Planter Craft.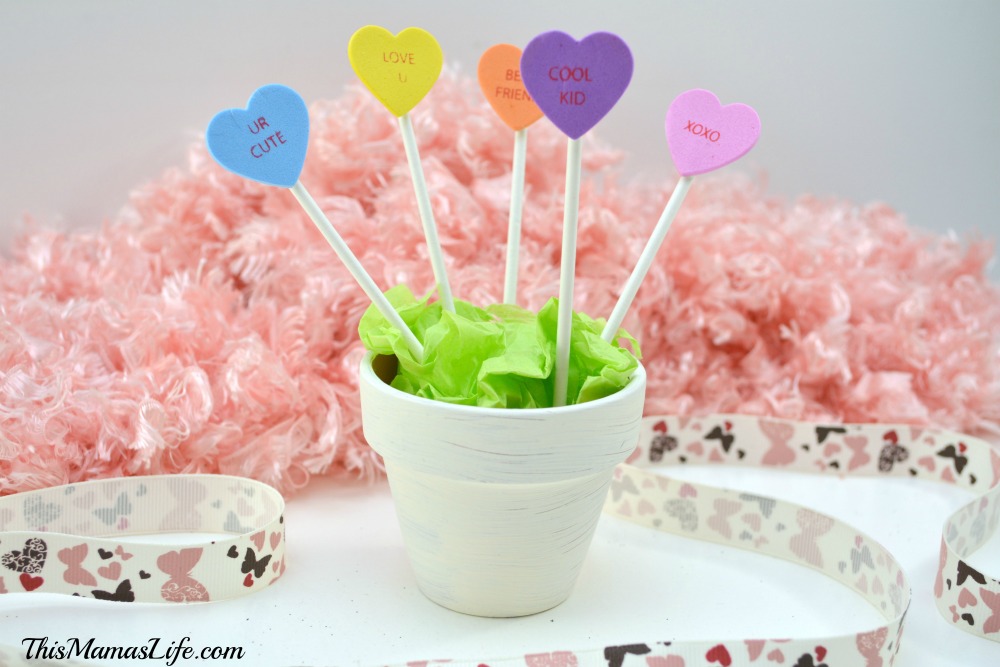 Materials needed for a Conversation Heart Planter.
●
Small terracotta planters
● Short white
cake pop sticks
●
Foam conversation heart shapes
● Hot glue gun
● Colored tissue paper
● Ivory colored chalk paint
● Paintbrush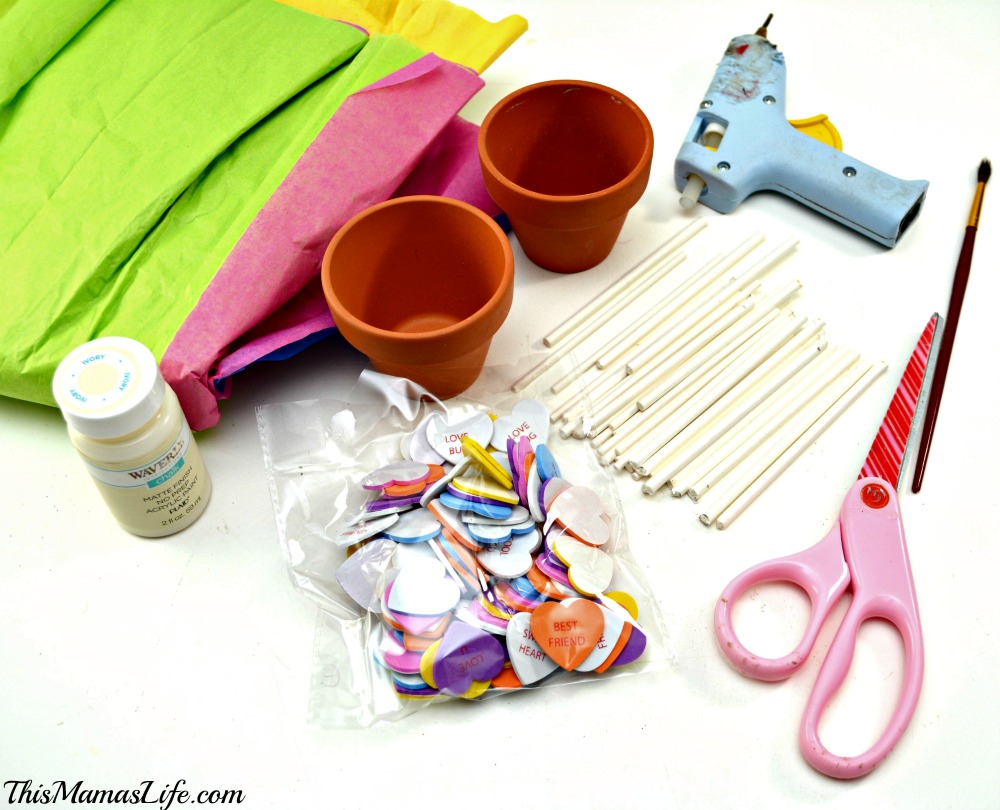 Instructions to make a Conversation Heart Planter:
1. Paint a coat of chalk paint, in the color of your choice,  over the terracotta pots. You do not need to paint the inside of your pots unless you want to.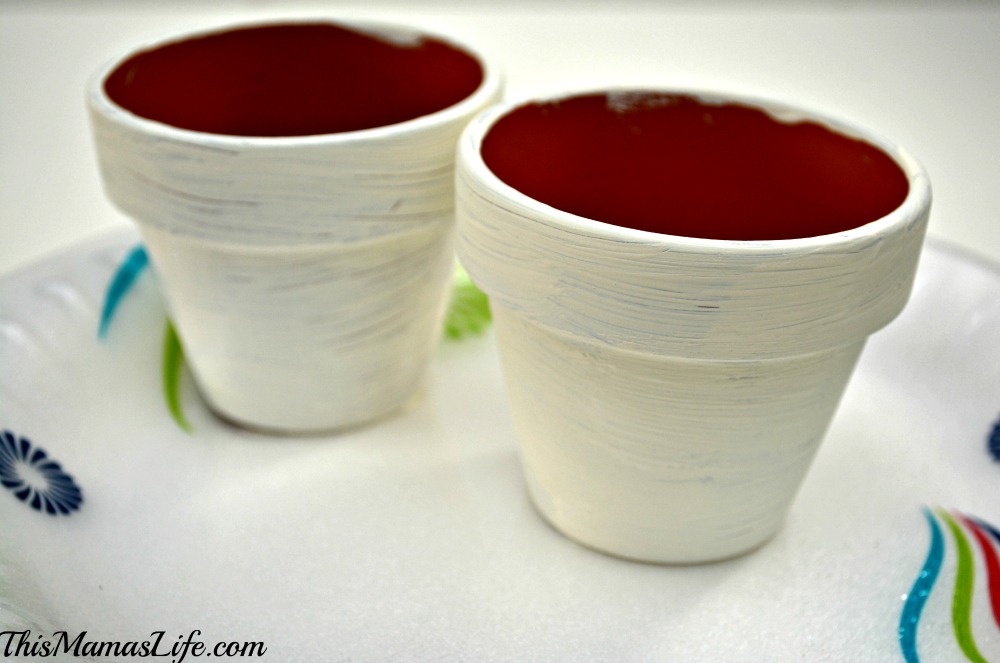 2. Once the paint is dry, crumple up a piece of tissue paper in your choice of color, and place it into your planter. You can fluff it up or push it down until you get the look you desire. We used green tissue paper to resemble grass, but you can use any color you like.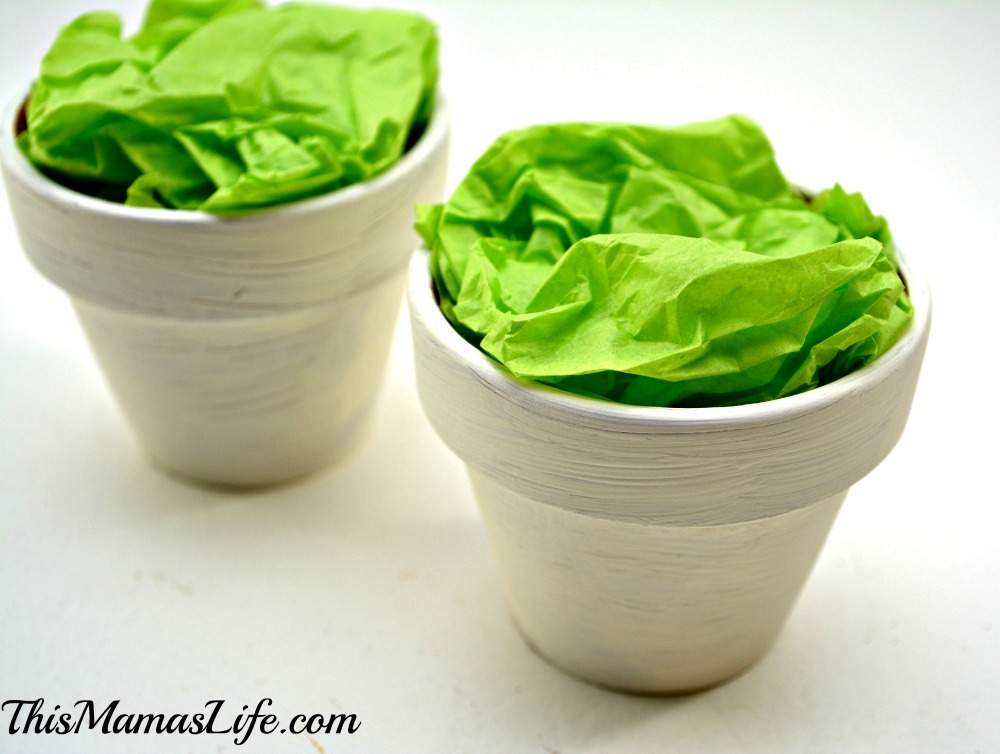 3. Glue a conversation heart foam shape to the top of each short, cake pop stick. You can use as many or as few of these sticks per planter as you like.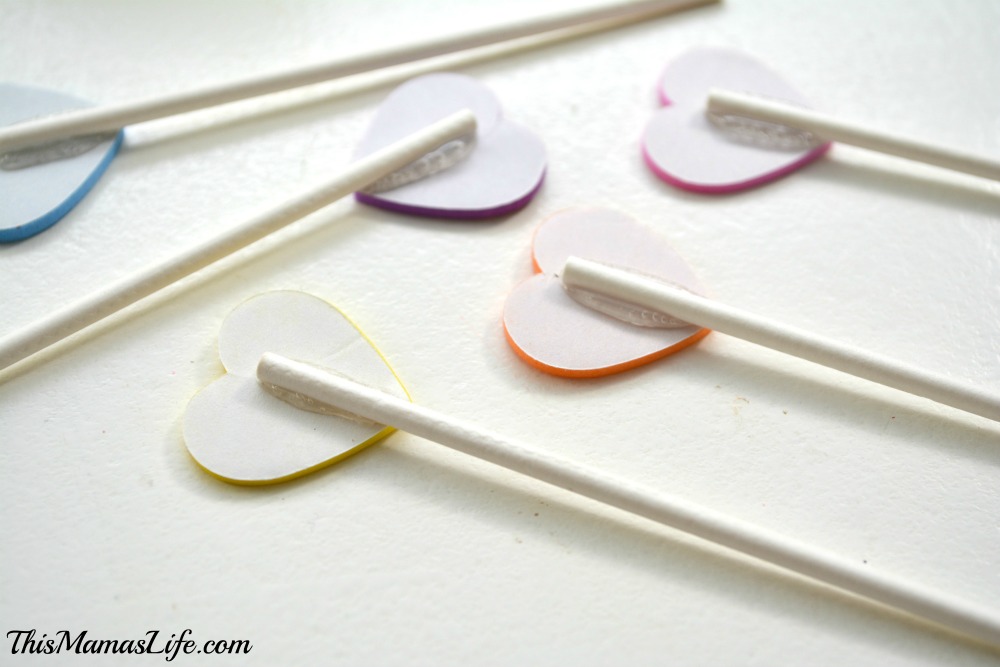 4. Place the sticks down into the tissue paper in the planter until you have them set up in a design that you like.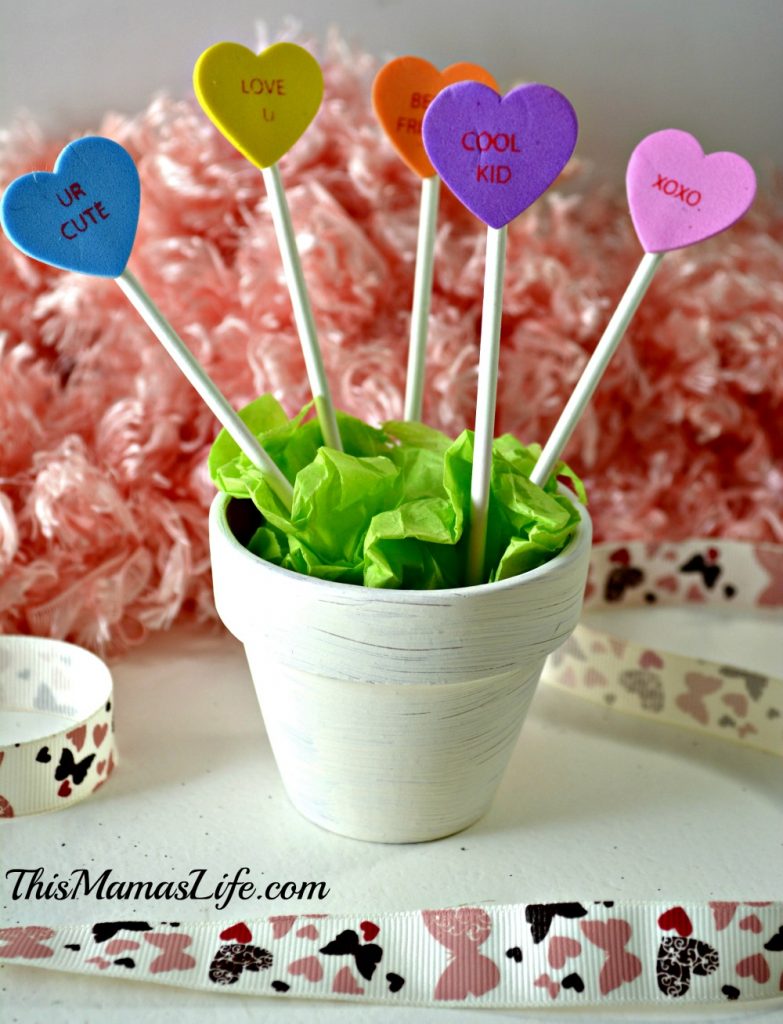 The great thing about this Conversation Heart Planter is you can always change out the conversation hearts and replace them with clovers for St. Patrick's Day, or flags for Independence day.