If you're looking for a sweet treat this Valentine's Day, look no further.  These Cherry Almond Dark Chocolate Refrigerator cookies are the perfect treat for this holiday.  Who doesn't love a little chocolate for Valentine's Day? I know chocolate is one of my favorite presents.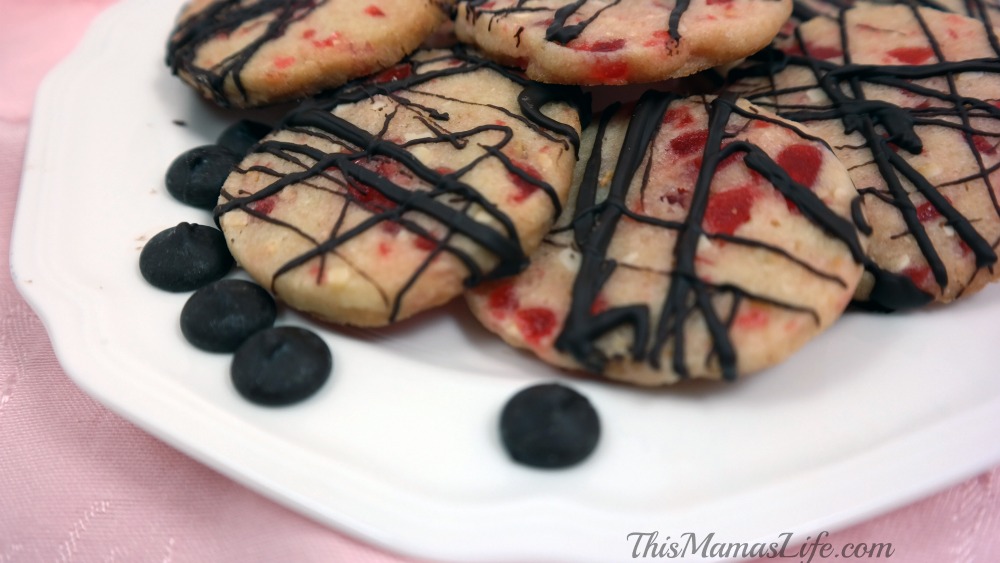 Cherry Almond Dark Chocolate Refrigerator Cookies Ingredients:
½ cup slivered almonds
1 cup butter, softened
1 cup sugar
½ cup, packed, brown sugar
1 egg
½ teaspoon almond extract
½ teaspoon vanilla extract
1 ½ teaspoons baking powder
2 ½ cups flour
1 cup chopped red candied cherries
1 cup dark chocolate chips or pieces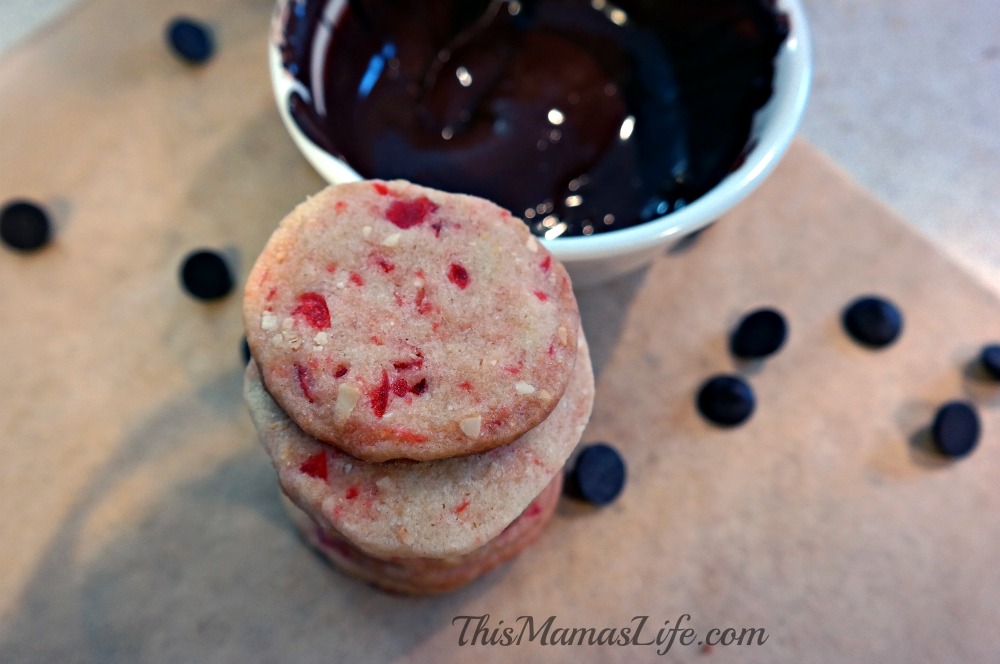 Cherry Almond Dark Chocolate Refrigerator Cookies Directions
Toast almonds in a heavy, ungreased skillet.  Cook over medium heat for 5-7 minutes, stirring constantly, until nuts are a light golden brown. Cool nuts for 10 minutes, then process in a food processor until finely chopped.  Set aside.
In a large bowl, with an electric mixer, cream butter and sugars together.  Add egg and extract.  Beat on medium speed until well mixed. Mix in flour and baking soda to form dough (use a spoon or your hands if needed).  Stir in chopped cherries and almonds.

Form dough into 2 (8-inch) logs.  Wrap with plastic wrap and refrigerate for 2 to 8 hours.

Heat oven to 375*F.  Slice dough logs into ⅛ inch slices and place onto baking sheets, 2 inches apart.

Bake 7-9 minutes, just until edges start to brown.  Cool cookies.

Melt dark chocolate in a small bowl in the microwave for 30 seconds.  Stir.  Microwave for 30 seconds more.  Stir.  Continue in this manner until chocolate is smooth.  

Dip each cookie in the chocolate.  Allow chocolate to harden.  
Recipe Makes 5-6 dozen.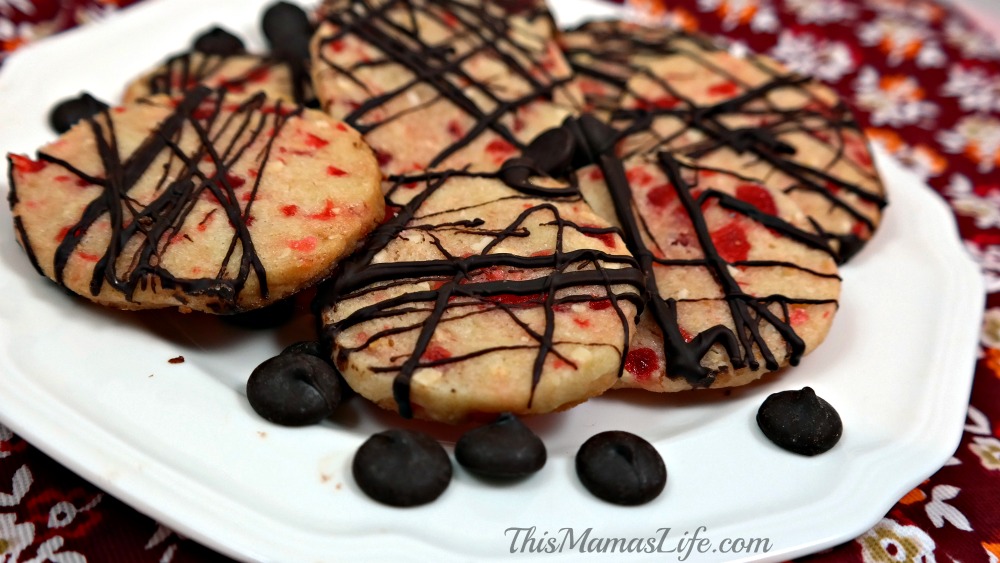 Wouldn't you love to see a plate of these sitting on your table?  I bet you, if they were, they wont last long!