August was a big month for us.  Both the husband and I have birthdays and we celebrate our anniversary in August. So we try to do one thing to celebrate all three things.  This year was a big year for us though.  This year the husband turned the big 40, and MotorCity Casino Hotel helped us celebrate with a massage at the D.Tour Spa!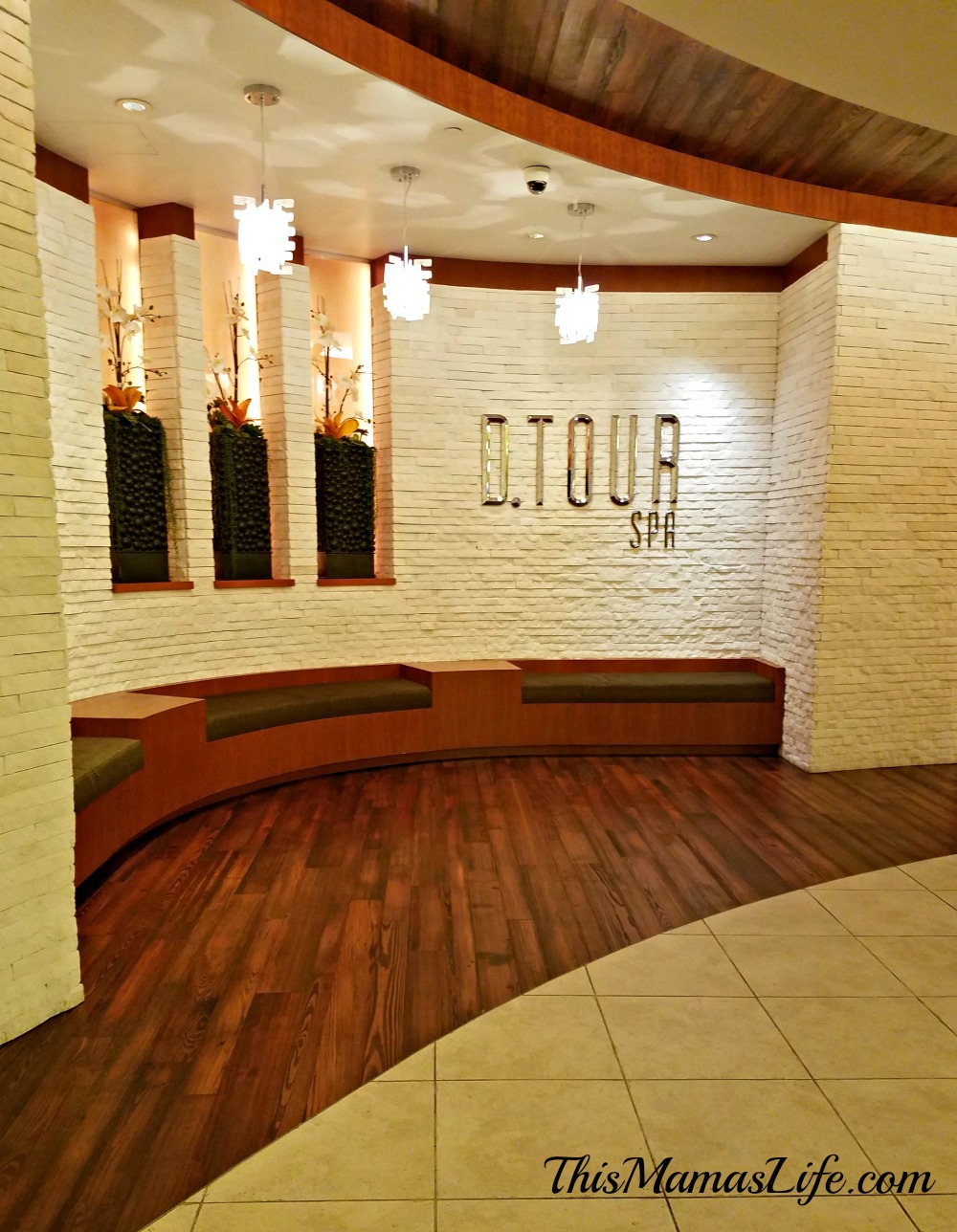 When you go downstairs to where the spa is located, you are greeted by a Gorgeous Wall with the D.Tour Spa Logo on it.  Then you're welcomed by the desk staff.  They have the official welcome paperwork for you to sign, and then you're escorted to your respective locations.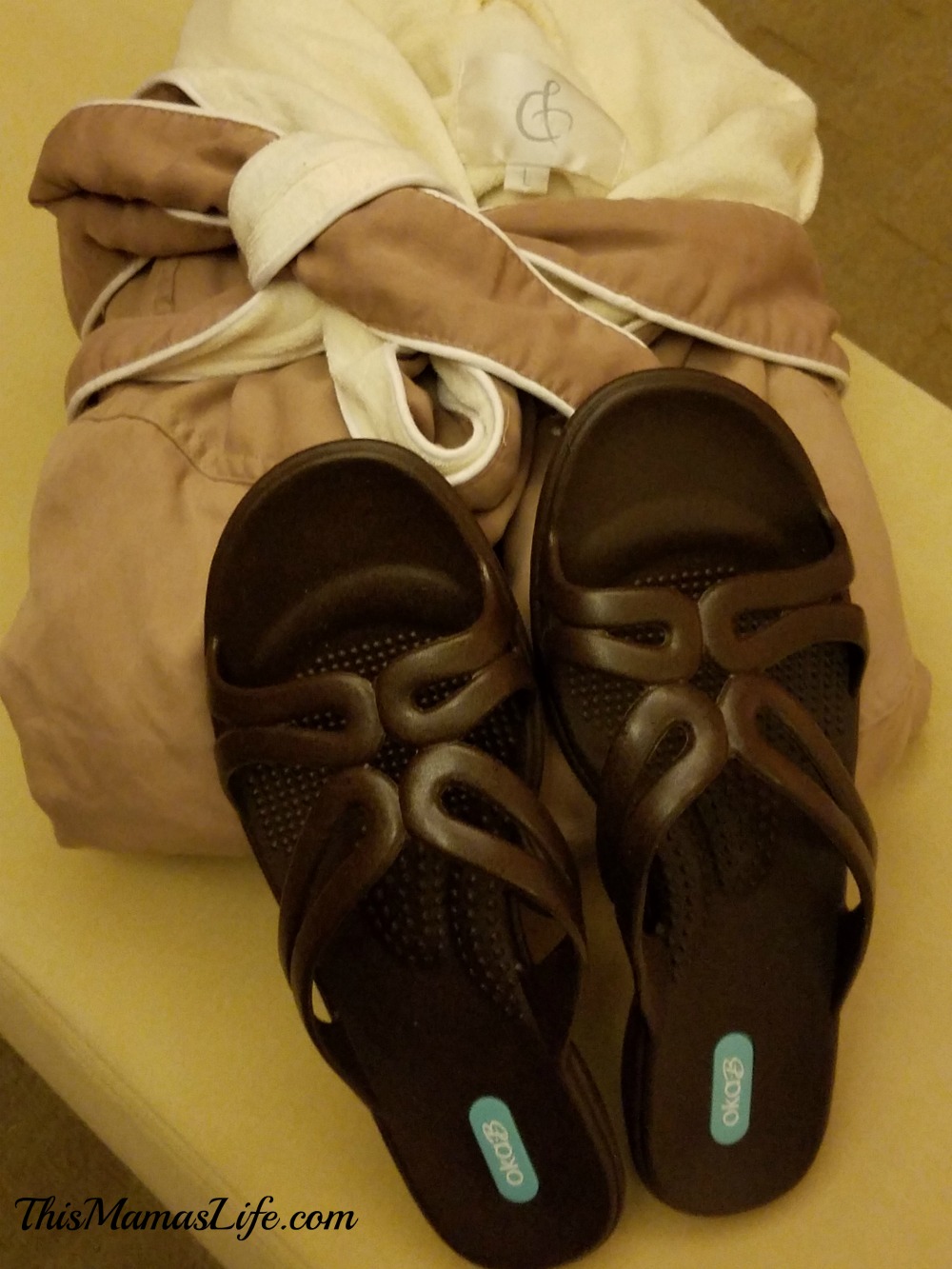 Because the spa is clothing optional, Men and women are escorted to opposite sides.  Both the men's side and woman's side are set up the same.  When you walk in, you place your personal affects in a locker and are given a robe and a pair of sandals.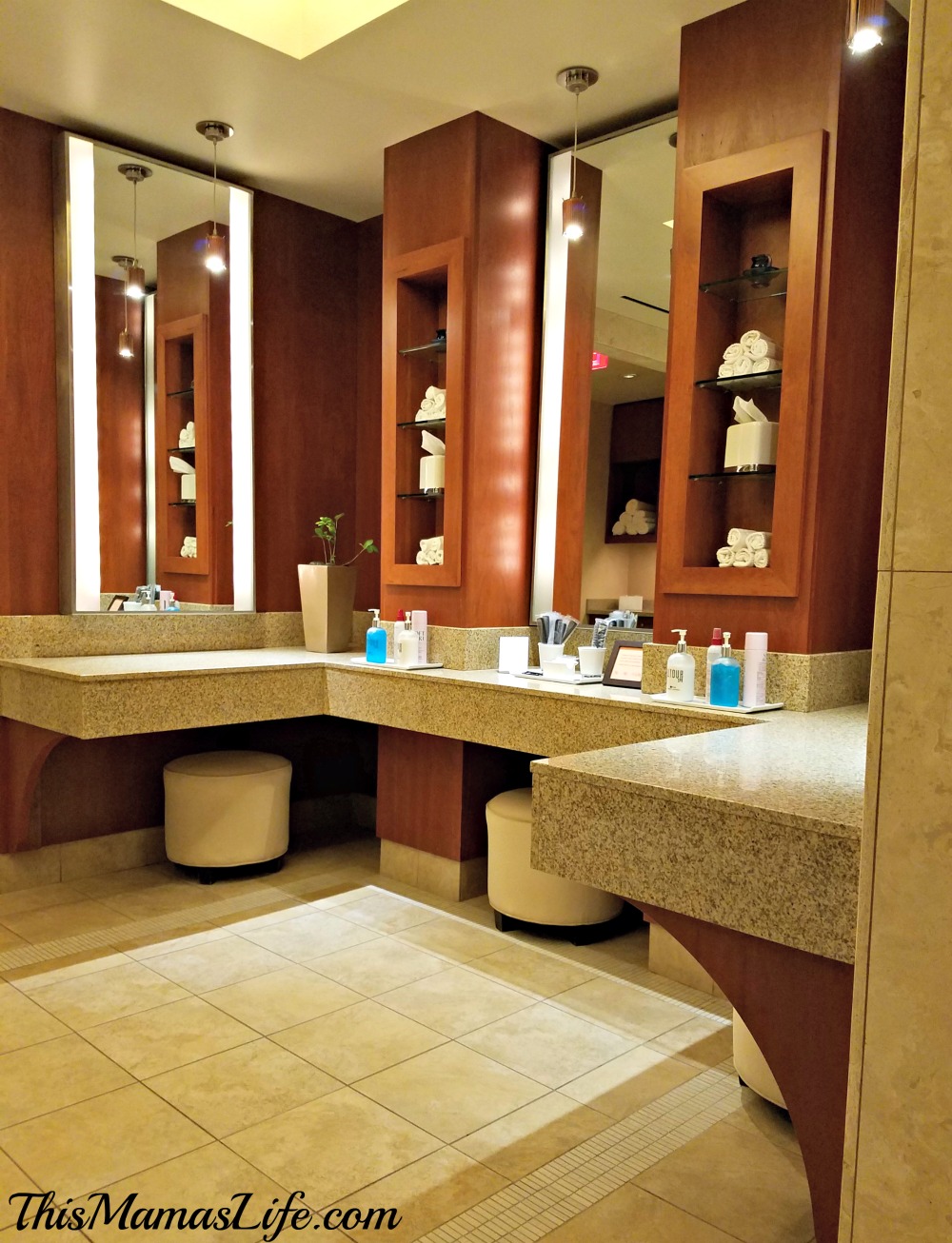 There is a "Pamper Me Station" between the Locker room and the Spa area.  One side has necessities like tooth brushes, tooth paste, mouthwash and the other side has your hair products, like combs and hair ties.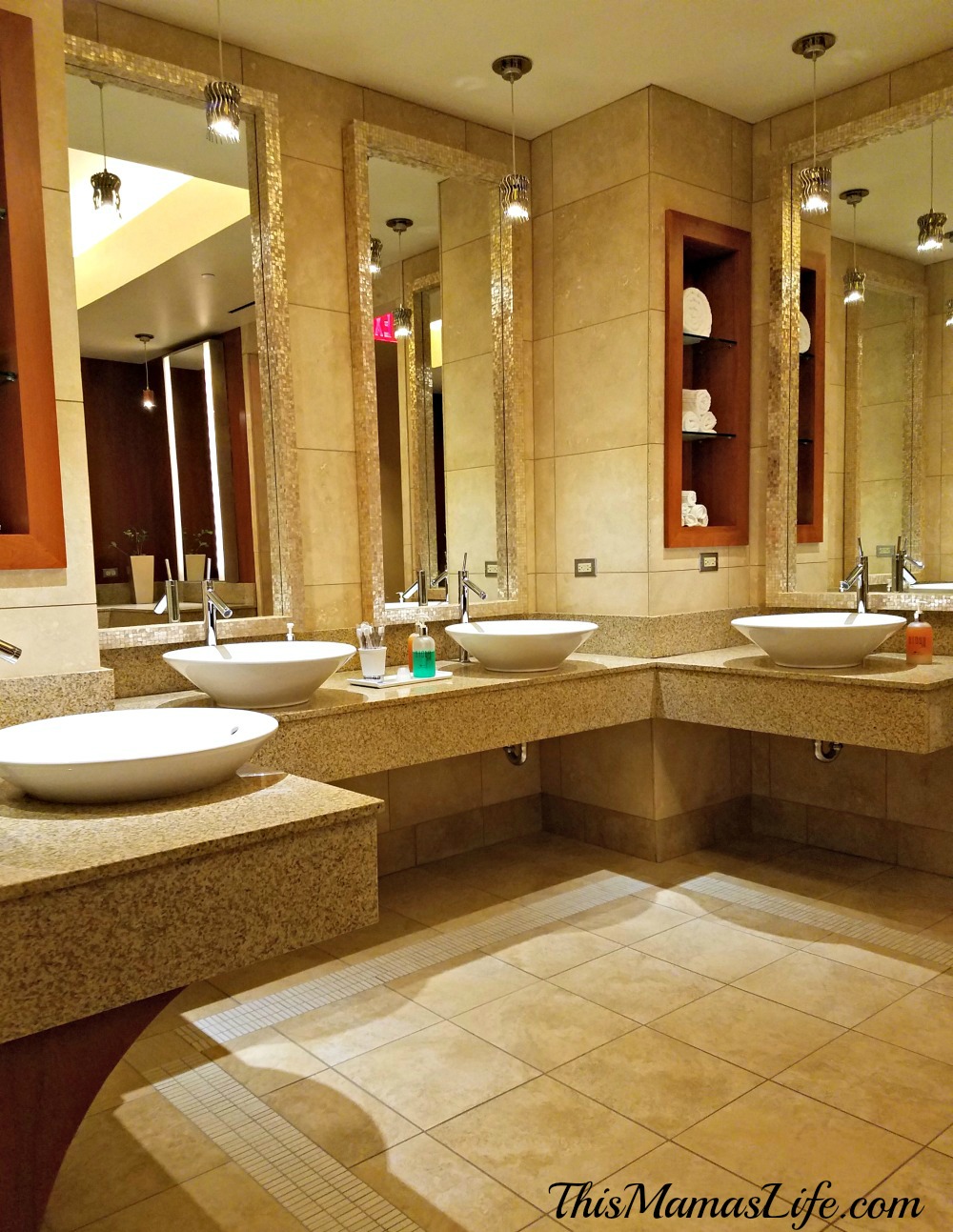 We arrived about an hour before our scheduled appointment.  This give both of us enough time to use the amenities: Hot tub, Sauna Room and Steam room.  I personally loved the hot tub.  It gave my muscles a little time to relax before getting a massage.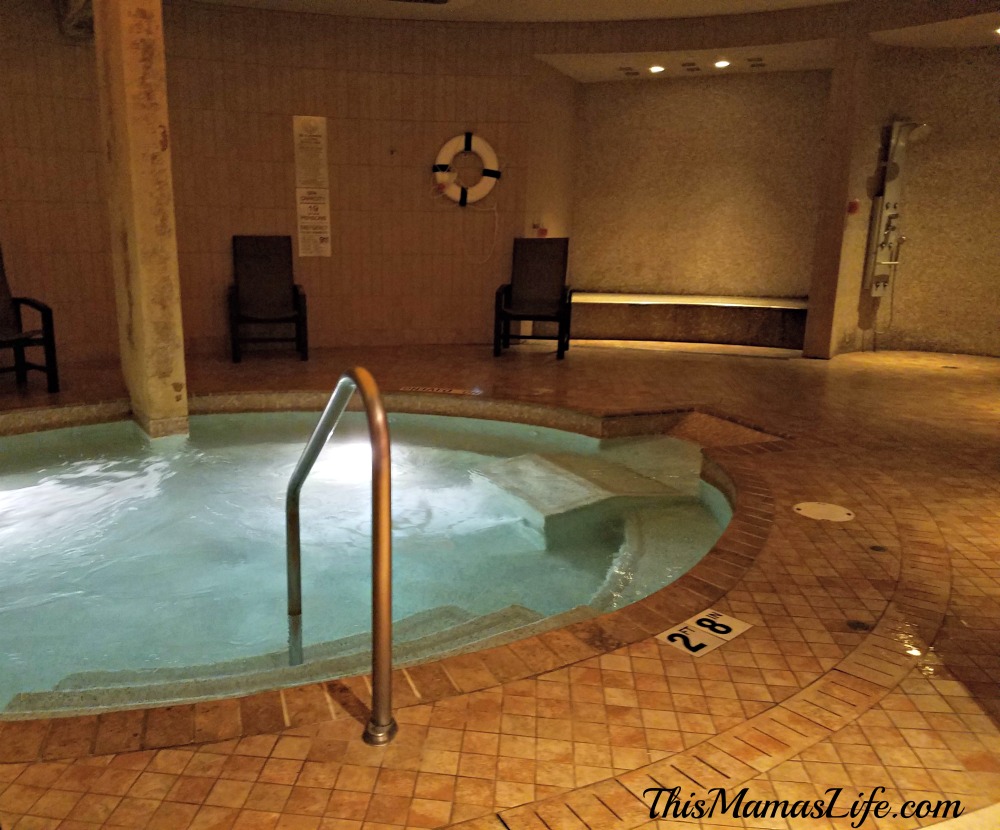 Right before your appointment you sit in a waiting room.  This area has regular chairs and loungers.  There was a little counter with some water and snacks – just to help keep you hydrated while you're there.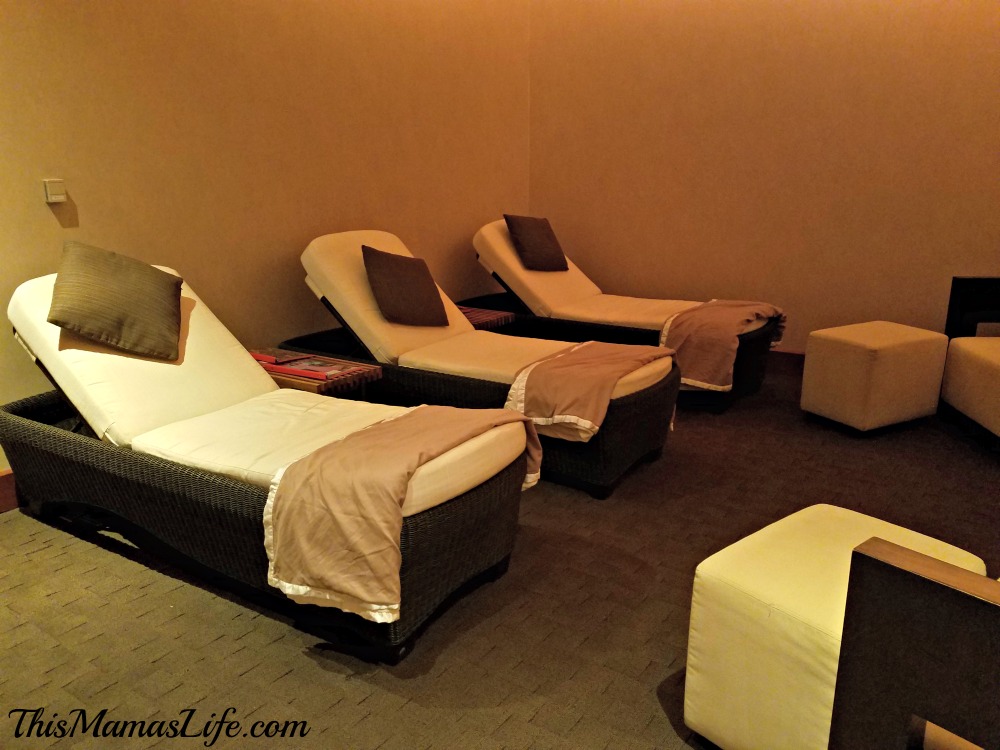 Then we had an hour-long couples massage. The room was dimly lit – just enough light to see what you were doing, but not enough to keep your senses stimulated.  In the room there are 2 separate tables – one for him and one for her.  We had one female and one male masseuse, who both were amazing.  I know I was in heaven!  I know the hubby thoroughly enjoyed it, but felt bad for the masseuse because he knows how badly his body was knotted up.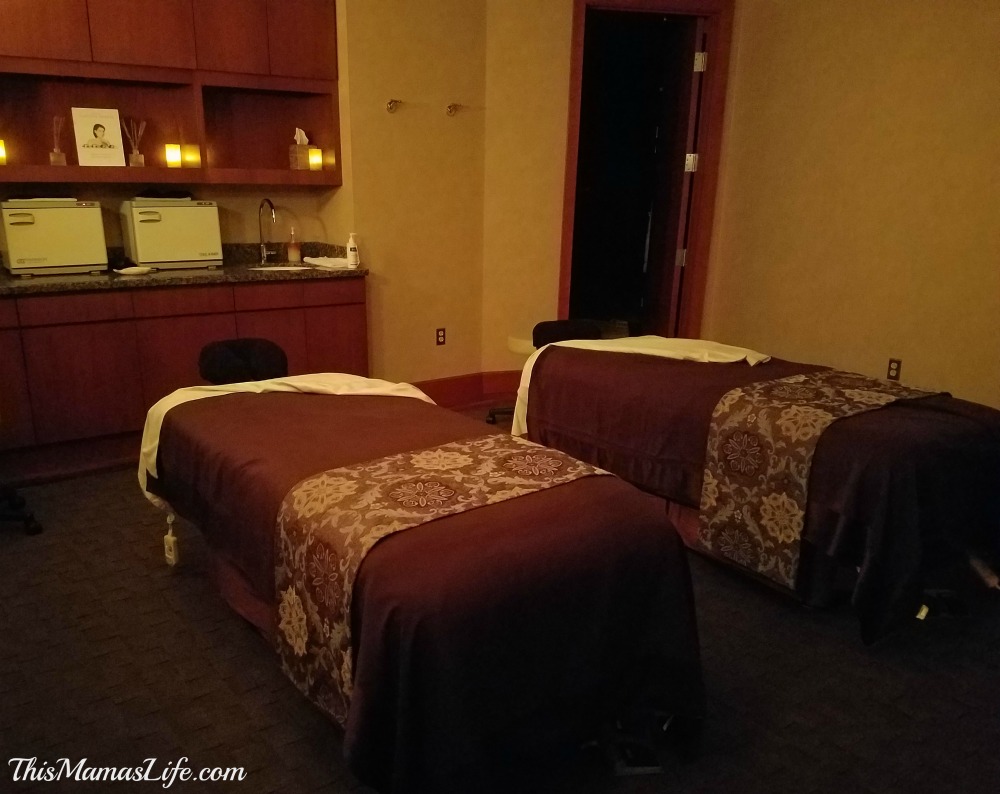 When you're in Detroit, Make sure to reserve your night at MotorCity Casino Hotel!