To celebrate the success of the recent Captain America Civil War movie, we have come up with this Juice Drink!  The Captain America inspired drink is perfect for those warm summer days.  And the kids will have a blast making them!  (And it will be a teaching moment as well)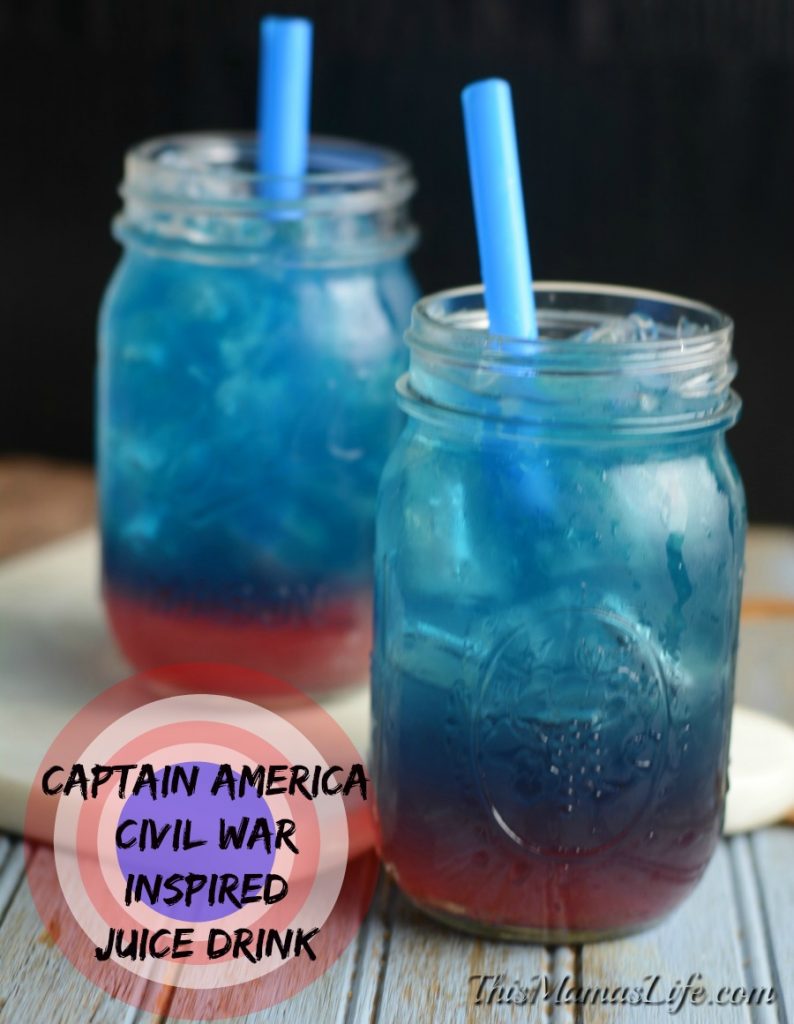 To make the two-tone Captain America Inspired Drink You will need:
1 cup of Blue Gatorade
1 cup Red Gatorade
1/4 cup sugar
1 mason jar or large glass
ice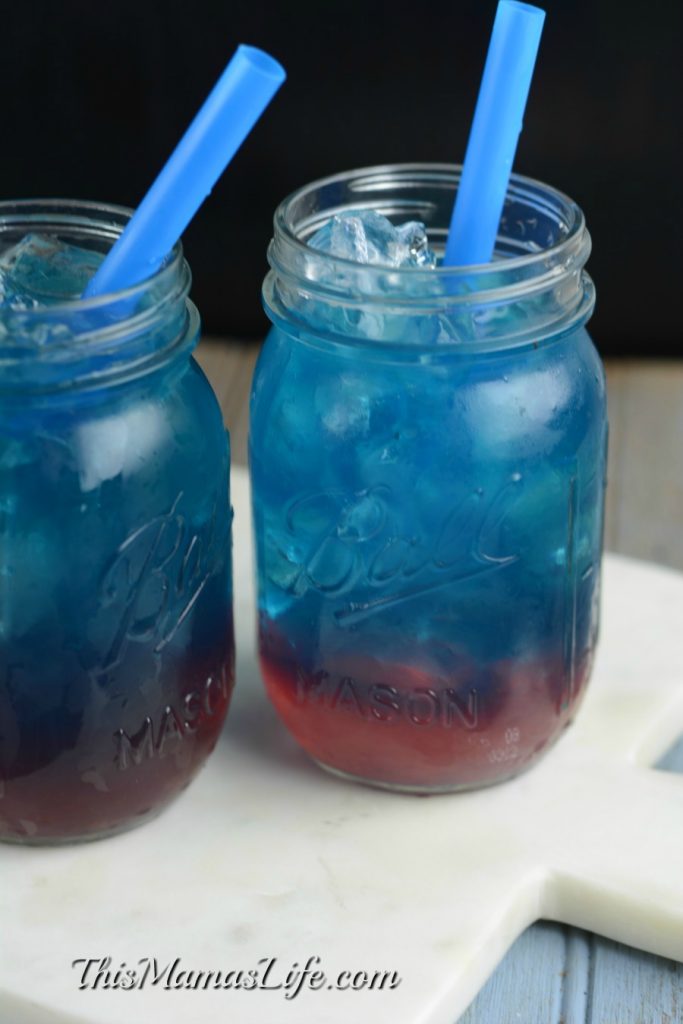 Captain America Inspired Drink Directions:
Fill your jar with Ice.
In a large glass add the red Gatorade with 1/4 cup sugar and stir.
Pour into the glass with ice.
Next pour over the blue.
This will stay separate.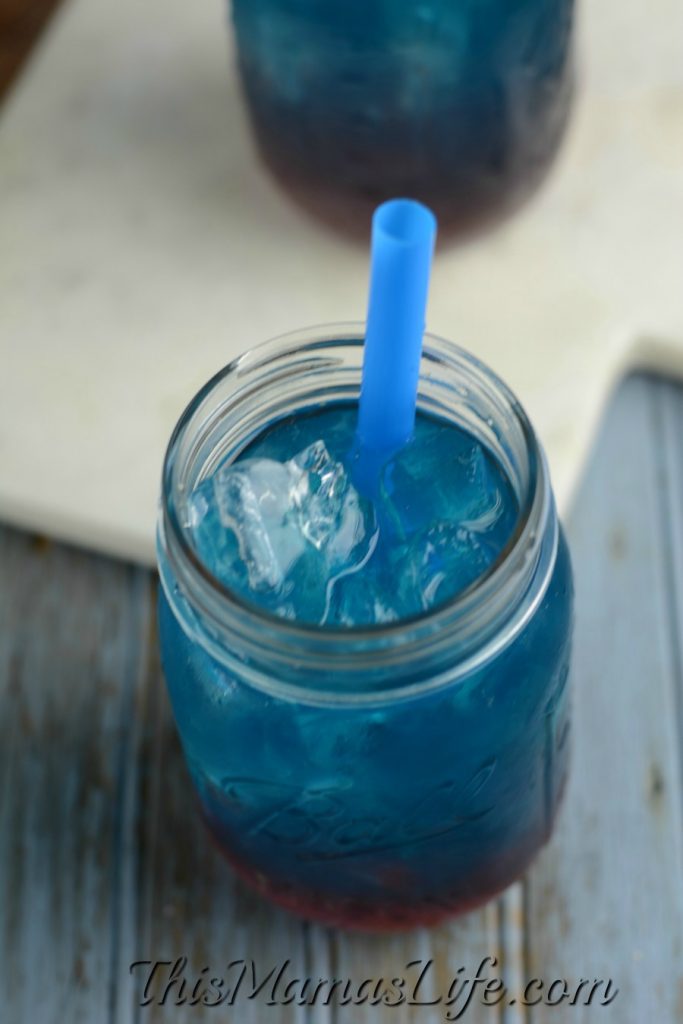 If you're prefer to have the blue on the bottom and red on the top, then you will want to add the sugar to the blue instead of the red.  Which ever color has the extra sugar will be on the bottom.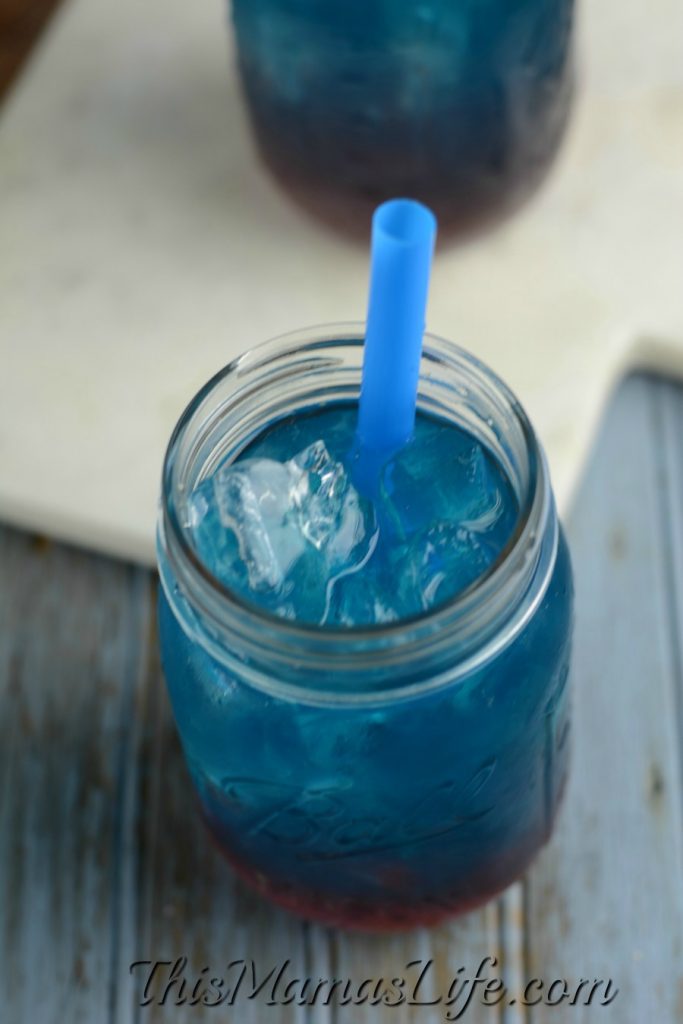 This Captain America Inspired Drink is PERFECT for the kids!   And if you're not a Captain America fan, this would be great for your summer picnics!