I have always loved a good stuffed animal. And I have noticed that my children do as well.  Lil Miss has her one stuffed animal at our house that sits on her bed while shes gone… And Lil C can be found curling up with a small stuffed dog when he's really tired. They have both been asking me to take them to Build-A-Bear, but the closest one is about 45 minutes away. So we need to make a family trip out of the deal.  That's when Build-A-Bear agreed to be in my Holiday Gift Guide!  We received the perfect Holiday Build-A-Bear in the comforts of our own home. Meet Build-A-Bear Rudolph.

The Build-A-Bear Mission:  At Build-A-Bear Workshop®, our mission is to bring the Teddy Bear to life. An American icon, the Teddy Bear brings to mind warm thoughts about our childhood, about friendship, about trust and comfort, and also about love. Build-A-Bear Workshop embodies those thoughts in how we run our business everyday. (Build-A-Bear.com)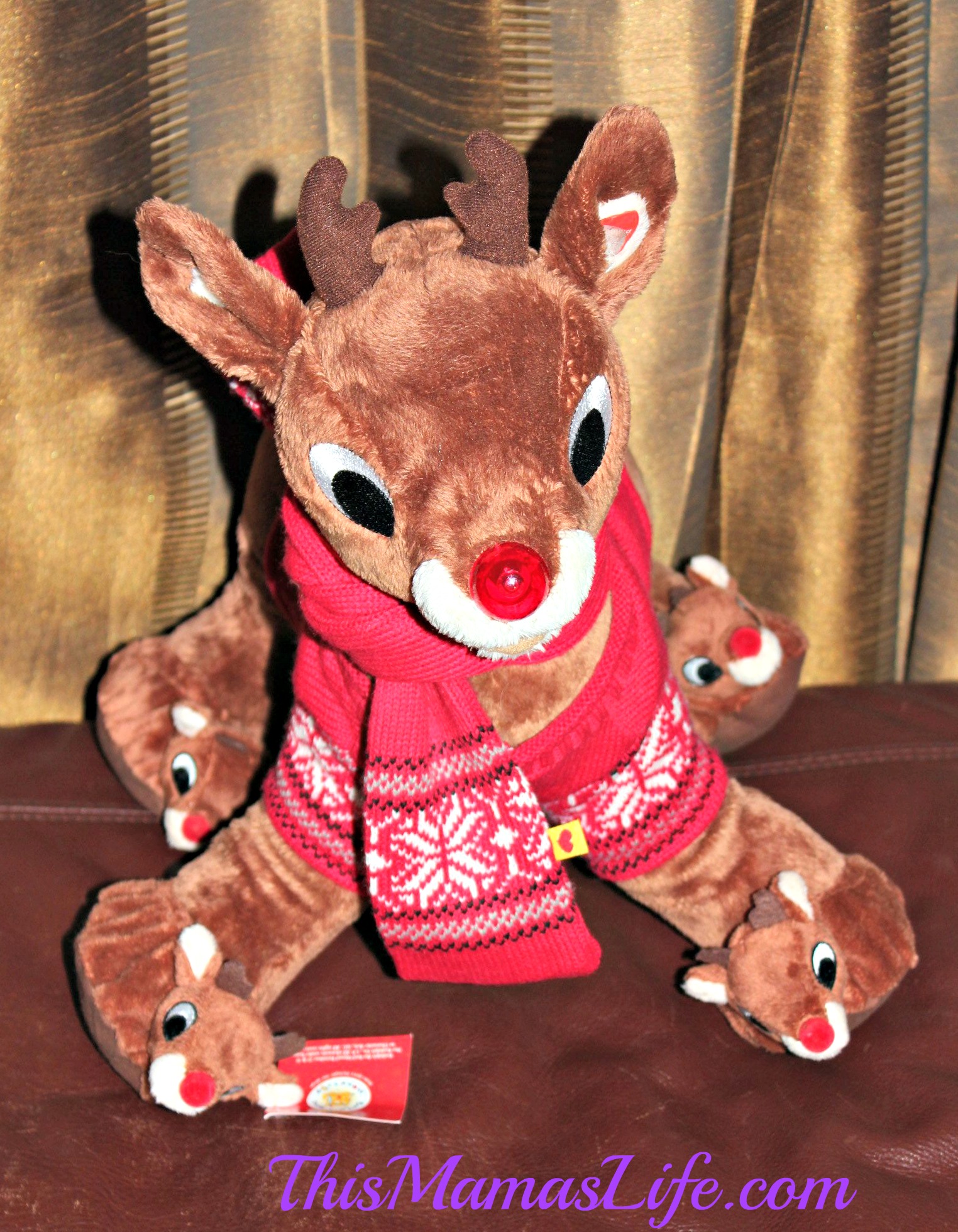 I receivedBuild-A-Bear Rudolph this year for review.  Rudolph is about 15″ tall and full of love.    When he arrived, he arrived in the Traditional Build-A-Bear carrying box.  He was wearing a holiday sweater, Scarf, hat and little boots.
The other day, Lil C had a half day – and they were all watching a movie.  So they were allowed to take in a stuffed animal of their choice – and wear comfy cozy clothes and he came up to me and asked if he could take my Rudolph.  As soon as he got his hands on Rudolph, he took off his boots and hat – just so he wouldn't lose them at school. It was very cute.  When he got home, he told me how all his friends were so excited to see Rudolph and how his nose lights up!
As soon as we get our tree up,Build-A-Bear Rudolph will find a comfy home right by (or possibly sitting in) our tree.  To light up the way for Santa to bring presents to all the good little girls and boys.
And right now one lucky reader has the chance to  win a $25.00 Gift Card to Build-A-Bear!
Disclaimer: This Mamas Life received Rudolph in exchange for this review. All opinions expressed are 100% my own.
Do you love Build-A-Bear? Check out these related posts!
Build-A-Bear Valentines Happy Hugs Teddy & $25 Gift card Giveaway
Host a Beary Special Party with Build-A-Bear Workshop