Ever since having Junior, Breakfast has been my least favorite meal of the day.  In the mornings, I feel as if I have no time.  It is so much easier to grab a snack pack of something and eat it on the go.  But I knew deep down the foods I was choosing were not the best of choices.  I had to find something that was easy to eat while on the go, yet had a good nutritional value.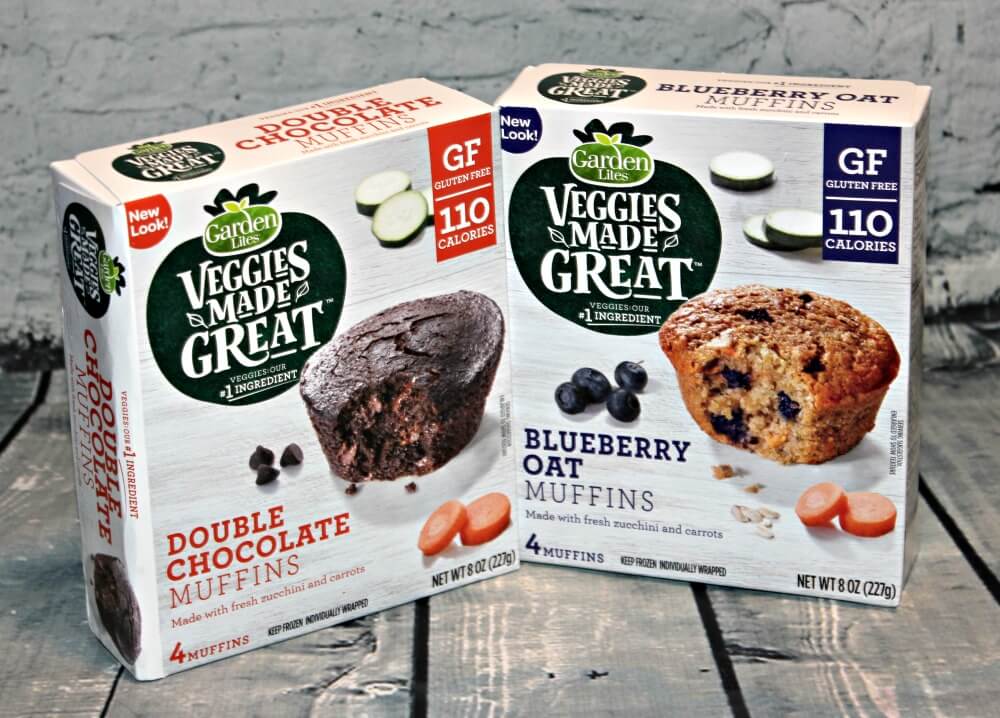 (This post is sponsored by Garden Lites – all thoughts expressed are my own)
When I tried Garden Lites Muffins, I figured that they would have to taste bad.   I mean they are made with Fresh Zucchini and Carrots.  How would having veggies as the first and primary ingredient taste like a chocolate or blueberry oat muffin?  I don't know how they did it, but I did not taste Carrots or Zucchini.  I tasted happiness!  Even better, Garden Lites muffins are Gluten Free, Soy Free, Peanut nut & Tree nut free!  Also they are non-GMO! Breakfast can't get any better than that.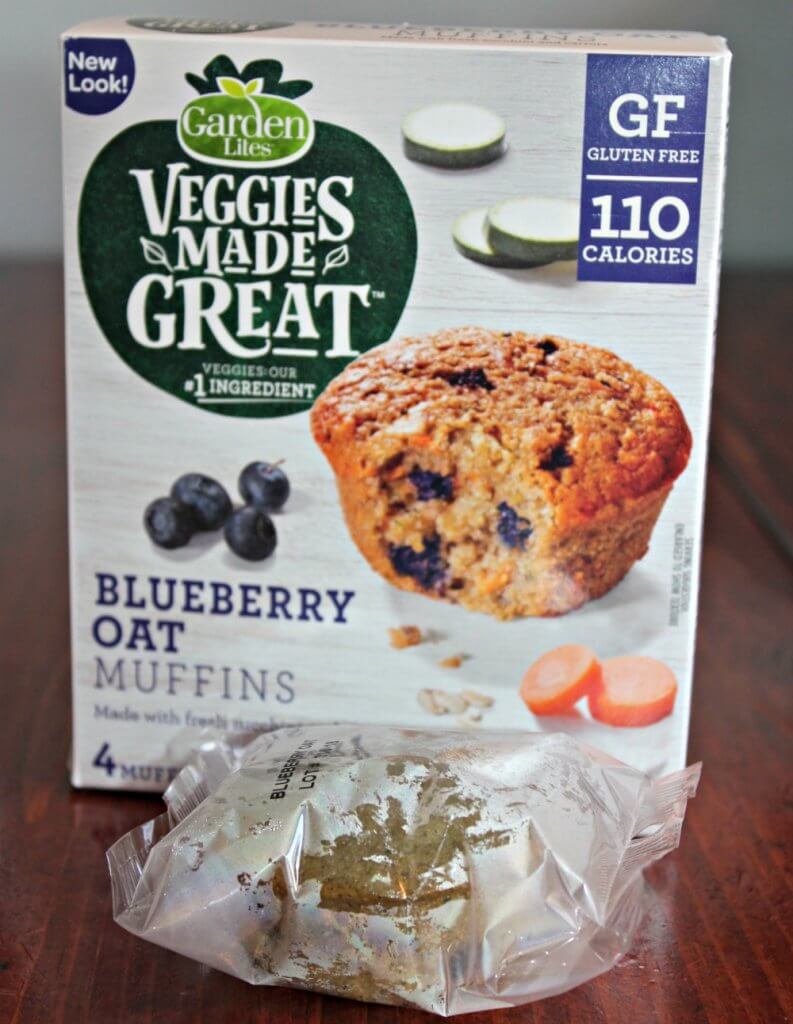 You can eat the Garden Lites Muffins warm or room temperature.
I love that I can take them straight from the freezer, throw them in the microwave for 30 seconds and have a warm muffin for breakfast.  Especially on these cool winter days.  For mornings where I'm not as hungry – or when I'm eating on the run – I grab a muffin and go.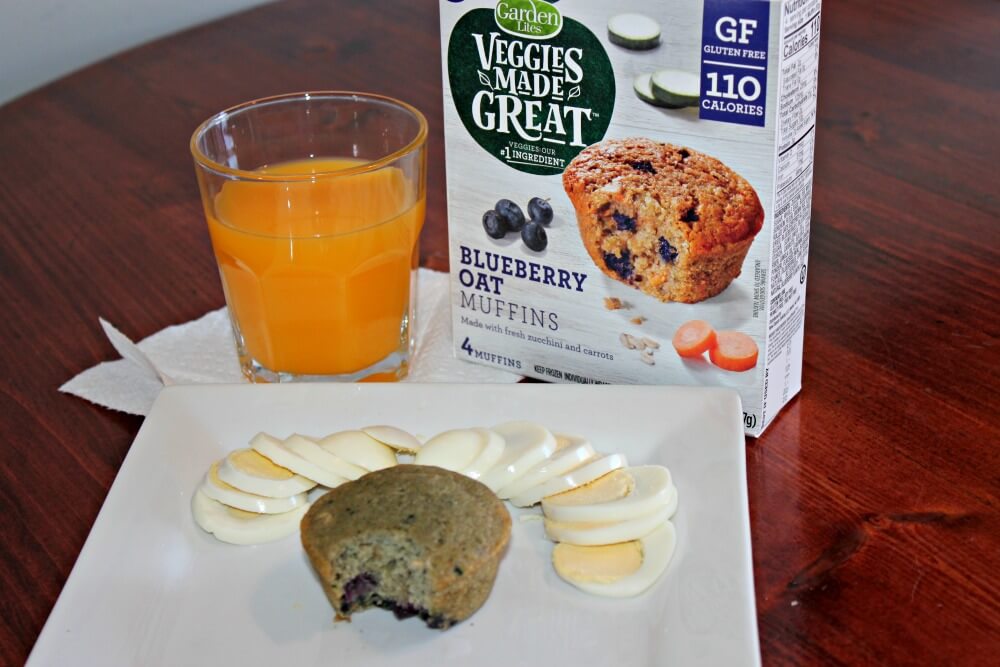 But on mornings where I have a little more time to sit down and eat, I'll have a glass of juice, a farm fresh egg and a Garden Lites Blueberry Oat or Double Chocolate Muffin.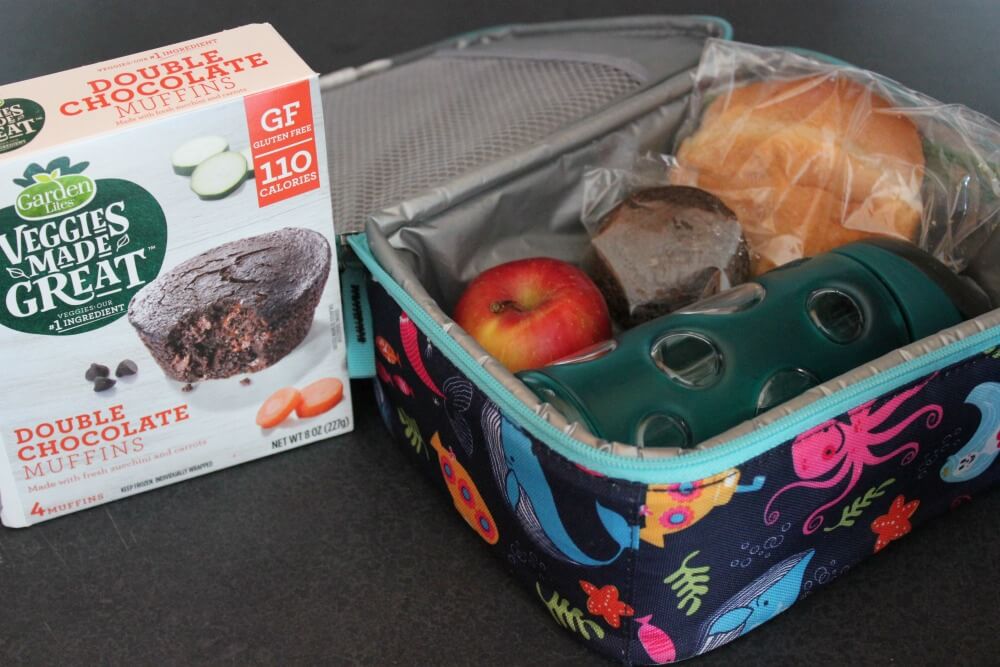 Another way that you can eat Garden Lites Muffins is room temperature.  These work great for Peanut's lunches when she's in latchkey.  I just grab one from the freezer and throw it in her lunch pack.  By the time she eats it as a snack in the afternoon, it is thawed out.  She has not been a fan of vegetables lately.  So I'm quite pleased with knowing that she is getting her veggies in her diet.  She thinks it's just a chocolate muffin!  Garden Lites and Mom 1, Peanut 0!
You can find Garden Lites products in the freezer section of your local Grocery Store.  Garden Lites carries more than just muffins.  Check out the Garden Lites products page for more delicious veggie based foods.