Boo Oreos
If you're looking for the perfect Halloween treat for your kids' classroom party, I've got a great idea! Boo Oreos take the same ghoulishly good Oreo cookie we all know and love and step them up a bit for this ghastly fun holiday! One package of Oreos is usually enough for an entire class, and unlike cupcakes, these won't fall apart before your child gets off the bus with them!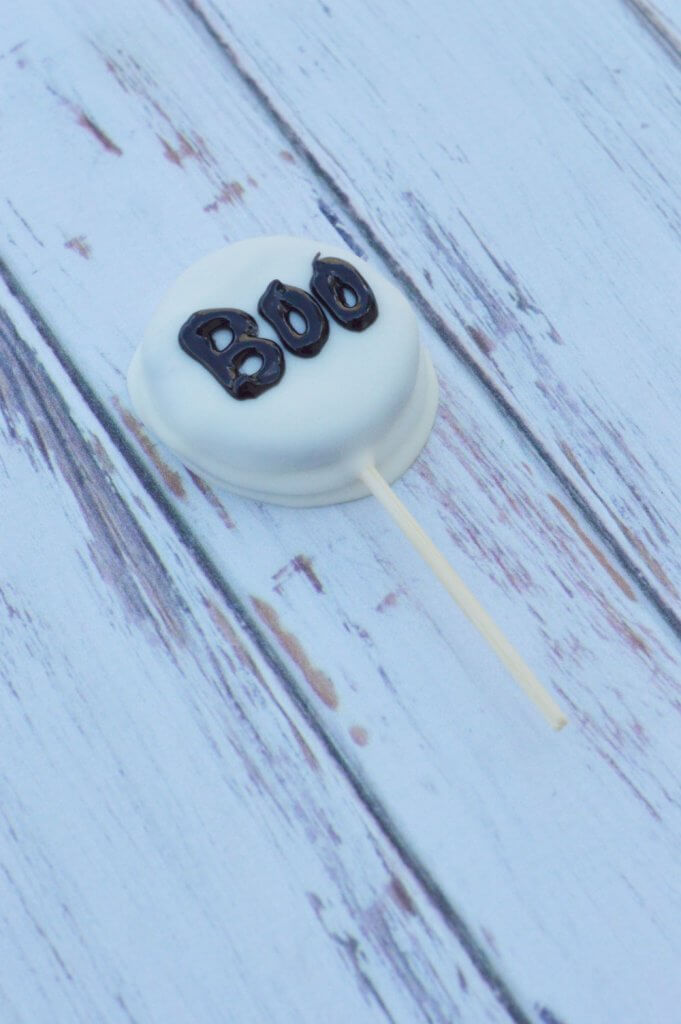 Another benefit to this Halloween treat is that it's not something you'll spend days making. Older kids can probably even do it by themselves! Check out how easy and fun these Boo Oreos are to make!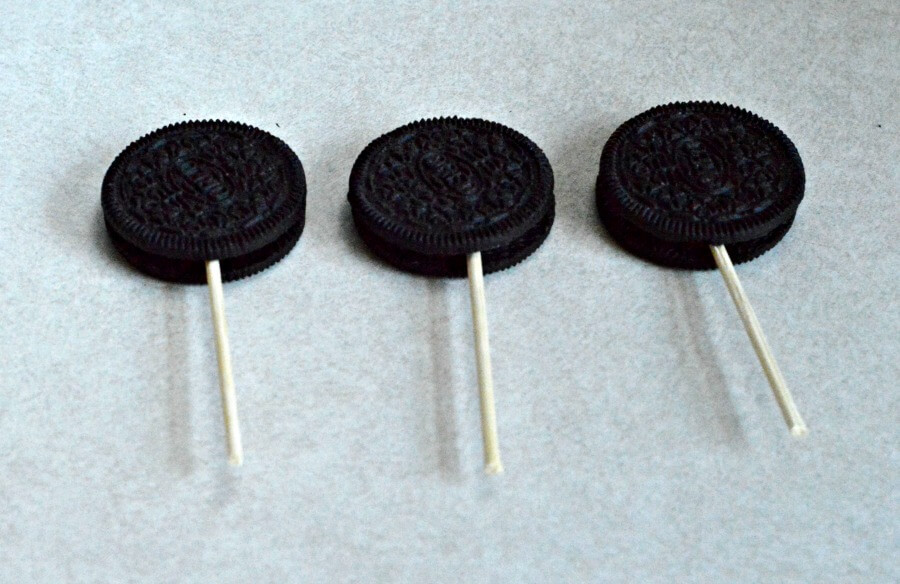 Boo Oreos
Oreos
White Melting Chocolate
Black Gel Icing
Wooden Skewers
Begin by placing your Oreos on skewers and trimming the stick if need be.
Next, heat up your chocolate. I used the microwave which only takes a few seconds. Be careful to not overheat your chocolate.
Take a spoon and heap chocolate onto the Oreos, one at a time and then lay on a pan that's covered by wax paper.
Allow chocolate to cool.
Once cool, use your gel icing and write the word "boo" on the front and add your own fun!
Note: These easily could be made gluten-free if you substitute the Oreos for gluten-free chocolate cookies!
If you're using Halloween Oreo cookies, they've got the added bonus of the orange cream in the middle for an extra surprise!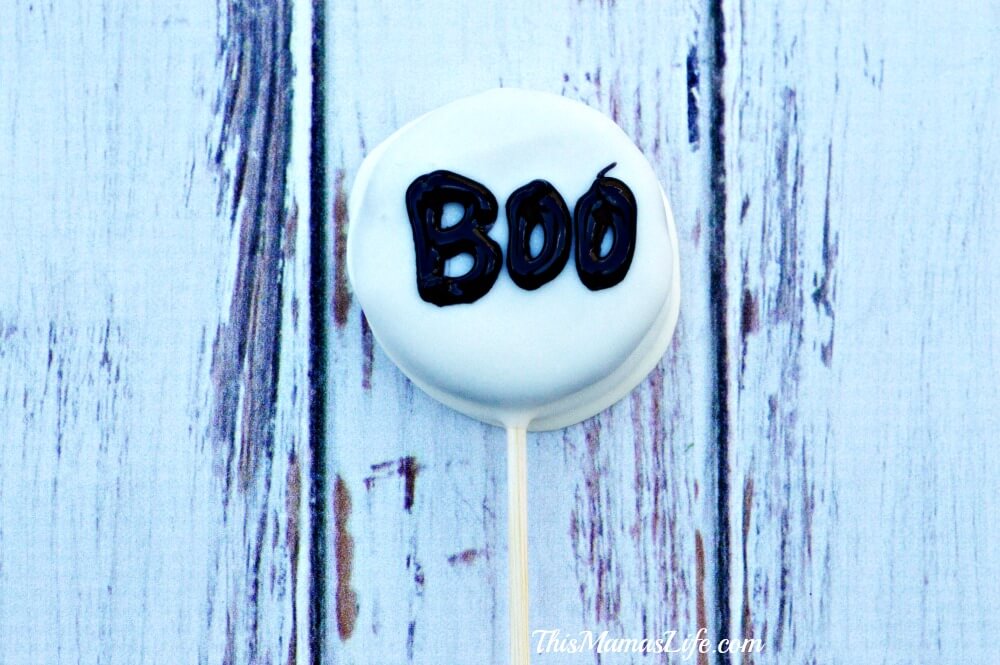 There are several variations of these that would work, too. For example, instead of writing BOO, you could make ghost or vampire faces. Or maybe use orange melting chocolate instead and make them look like pumpkins. Or you could make little green monsters or aliens out of them. If you've got littler kids, why not make smiley faces? You really can change them up for any holiday and any situation.