Back to school is right around the corner.  Lil C is going in to 7th grade and Peanut is in Pre-K.  Naturally, both kids had a growth spurt through the summer, so they're needing a new wardrobe for Back to school. Thankfully its Macy's to the rescue!  Both the kids were given a gift card to do a little shopping with. Off to the Local Mall we went to do a little back to school shopping at Macy's.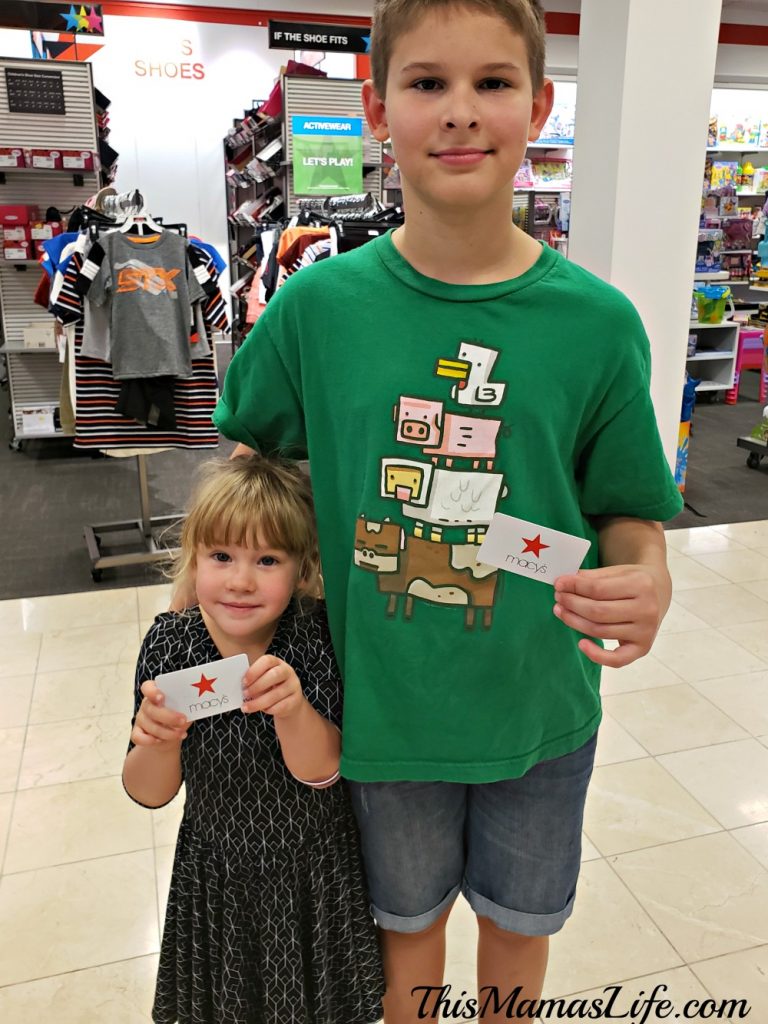 In our particular mall, the Macy's stores are separated into 2 different buildings. One building has Women's and Kids and the other Building is Men's and Housewares.  Lil C is right on the border of both sections.  In pants and shorts, he is still in kids sizes but shirts, we have to go to men's so he doesn't out grow his clothes in the first week of school. He stuck with mostly the Graphic t-shirts and picked up some of his favorite Under Armour gear for gym this year.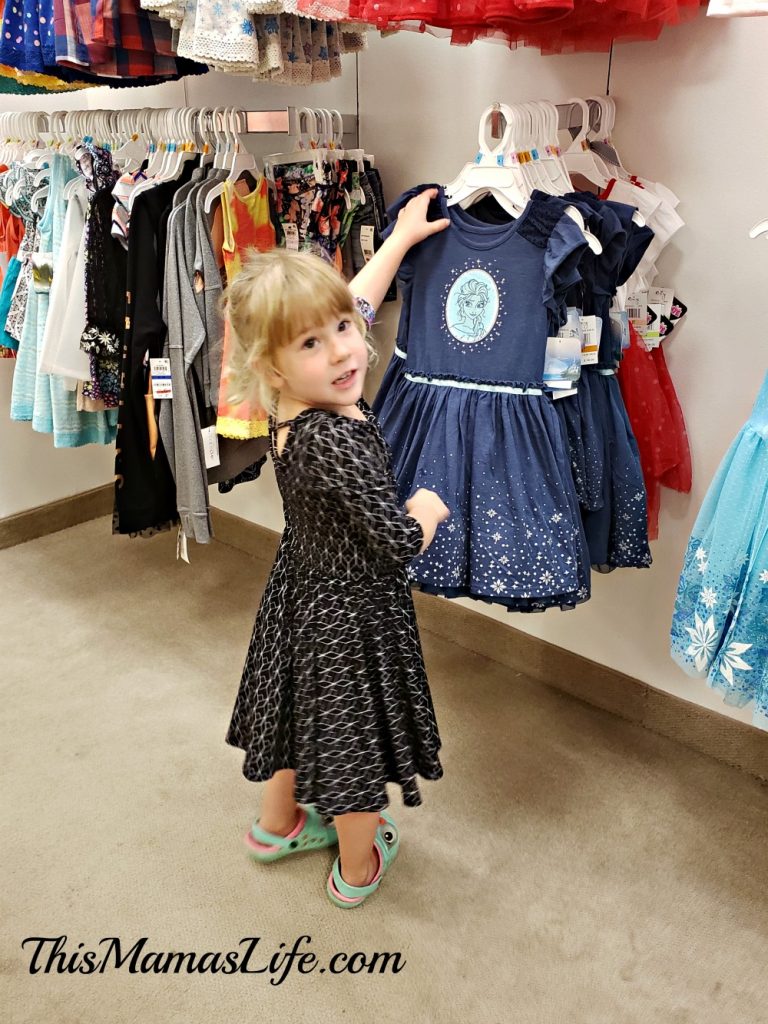 Peanut on the other hand, had no problem shopping.  I actually had to make sure she limited herself so she didn't break the bank!  If you can't tell, she really loves dresses – and our Macy's all the perfect dresses for the young girls.  Peanut found herself debating between the different Disney dresses – and tried to talk me into buying them all.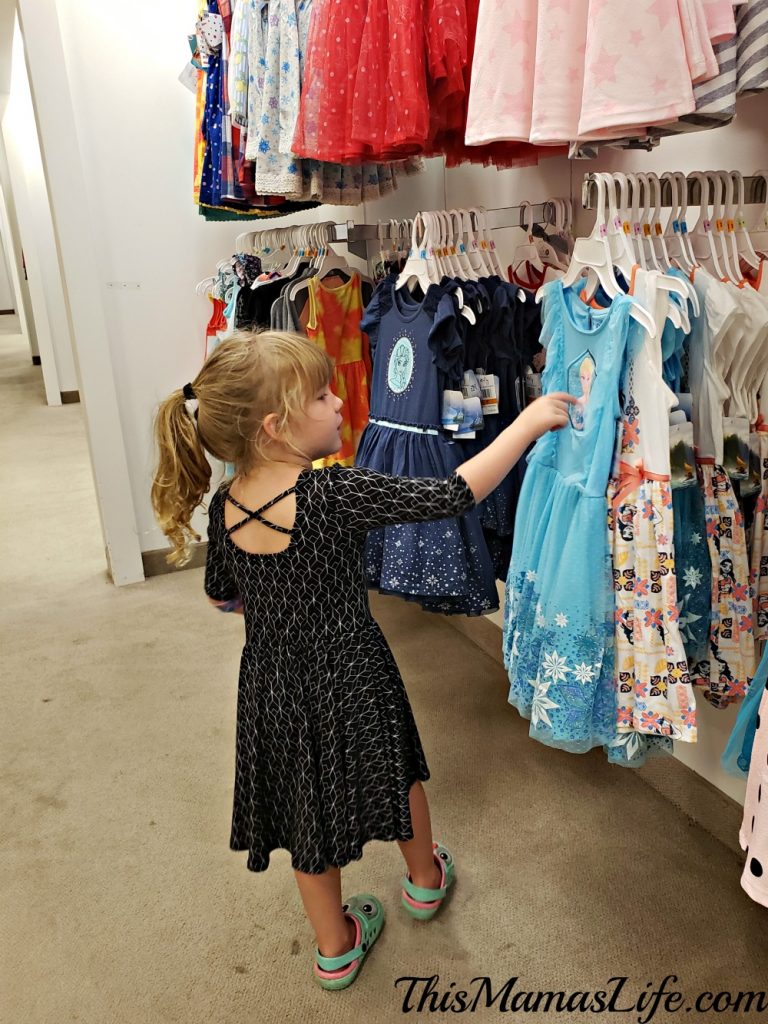 She fell in love with a beautiful blue Elisa dress.  We didn't find her current size, but the next size up.  So if it doesn't fit at the beginning of the school year, she will have a pretty dress to wear at the end of the year.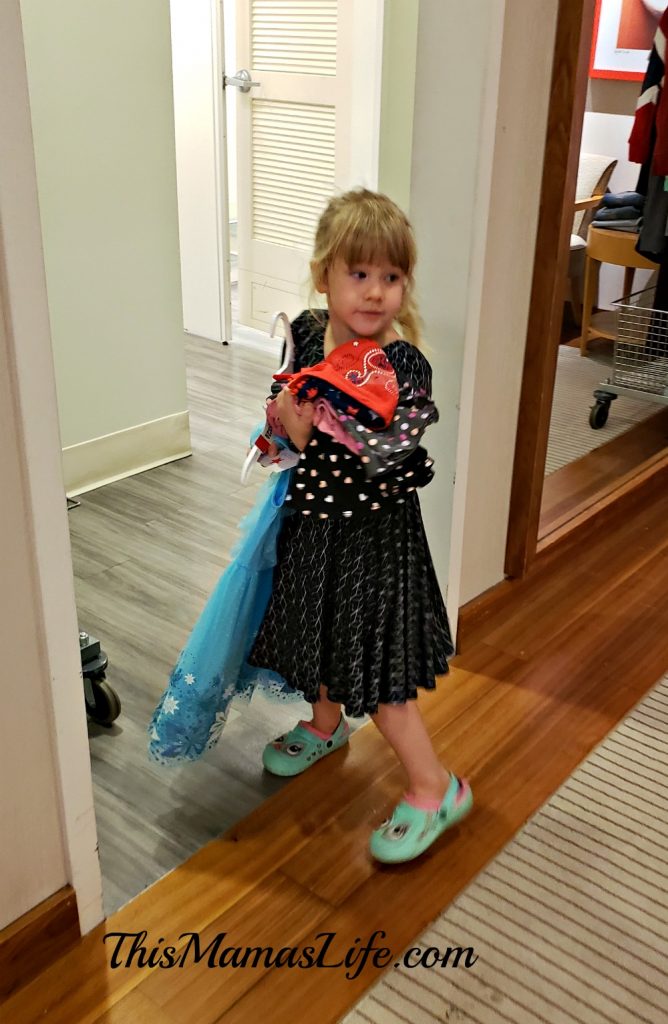 Doesn't she look like a Pro?  She grabbed all the outfits that she liked – mainly consisting of Skorts, Skirts, T-Shirts and dresses and went to try them on.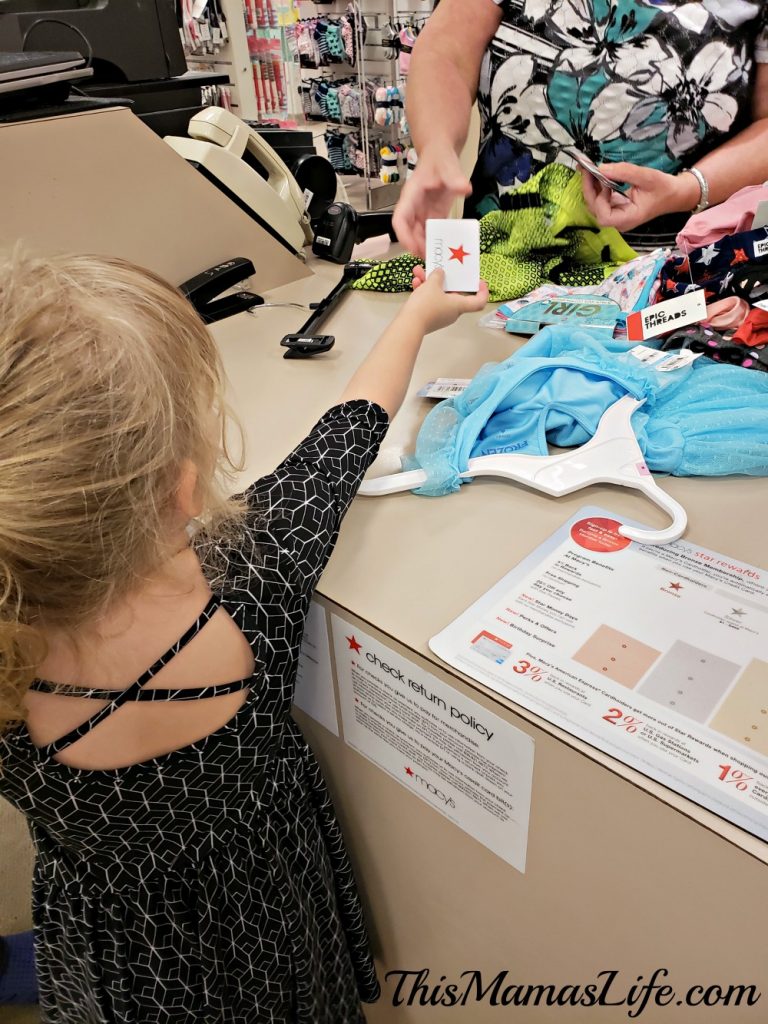 Since I was given 2 separate, but equal amount, gift cards, Peanut got on and Lil C got one to shop with.   This was a great opportunity for me to work with Peanut and explain how to add and subtract and to keep within budget.  It also gave Lil C the chance to put his addition, subtraction and multiplication skills into use.  This mama had to get in a little education before school started, and its always more fun to learn with a form of "money"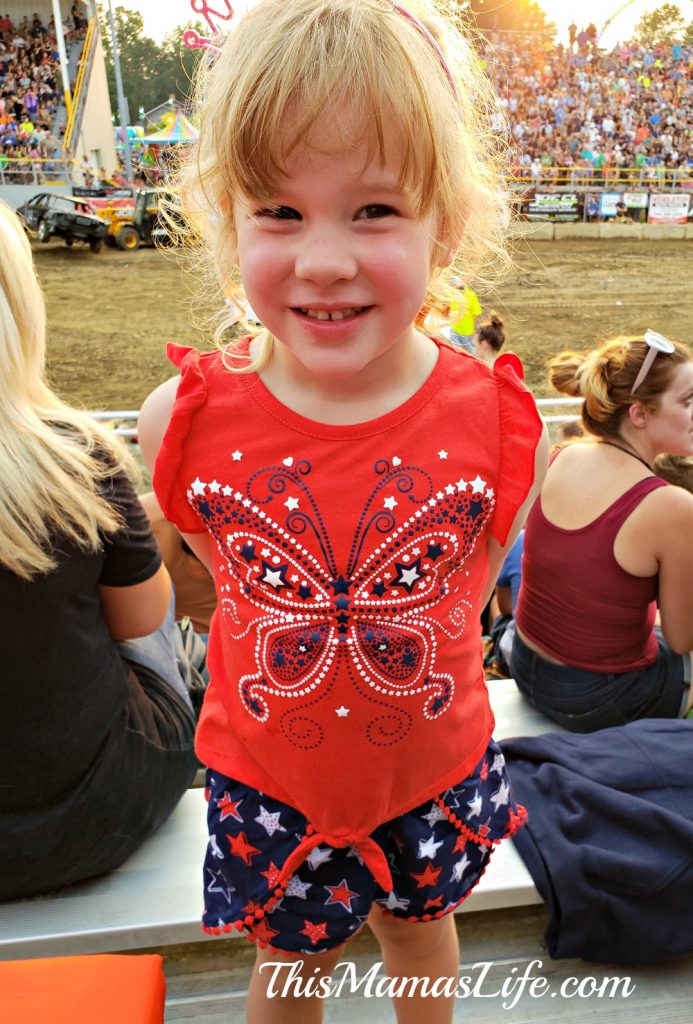 (Peanut couldn't wait to wear one of her new outfits!  She had to put it on for our local fair)
Throughout the month of August, Macy's will host more than 50 in-store shopping parties nationwide to kick off the back-to school season. With music, snacks, and a style challenge to see who puts together the best look for back-to-school, be the first to score styles to wear all season long. Check out macys.com/events for specific locations and details.