Isn't it funny how much kids love to help mom and dad when they're younger and then when they get older you practically have to beg them to lend a hand? My daughter is currently in the helping stage, and right now she still admires me. She wants to be like mommy, doing the grocery shopping and the cooking. (Who can blame her? My life is just so glamorous!)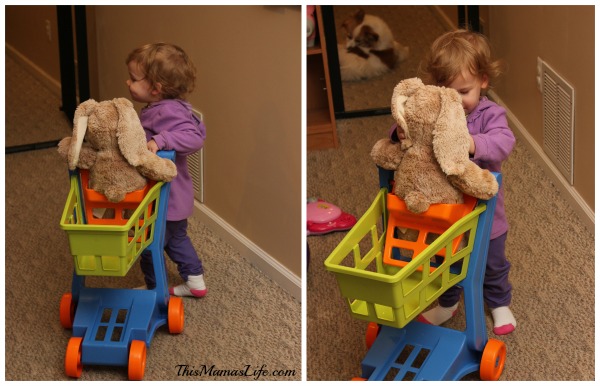 The American Plastic Toys Nesting Cart is the perfect little shopping cart for her to get some shopping done around the house. It's just the right height for her at 15 3/4″ x 13 3/4″ x 21" and the flip down doll seat even holds her babies while she's shopping. She really can fit a lot of things into the huge basket.  My daughter also enjoys putting her own favorites in the cart like Mommy's phone, her brother's toys, and the occasional hairbrush or half empty juice box.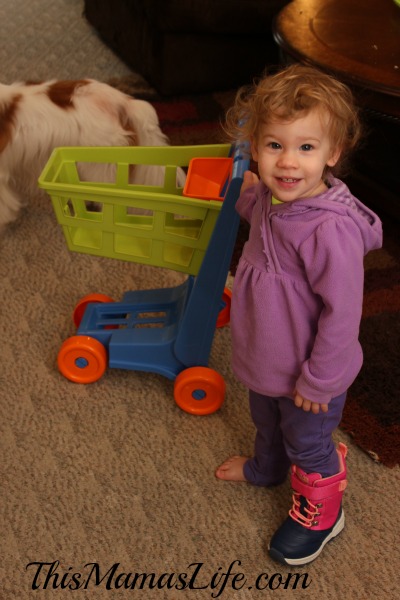 When she's done shopping, my daughter brings all of her "goodies" back to her American Plastic Toys Cozy Kitchen and whips up a gourmet meal. The kitchen set is also made for someone about her size, and comes with the modern conveniences any grownup kitchen would have, like a single cup coffee machine, a microwave, refrigerator, oven, toaster, and my favorite – a recycling bin. I love promoting eco-friendly habits at such a young age.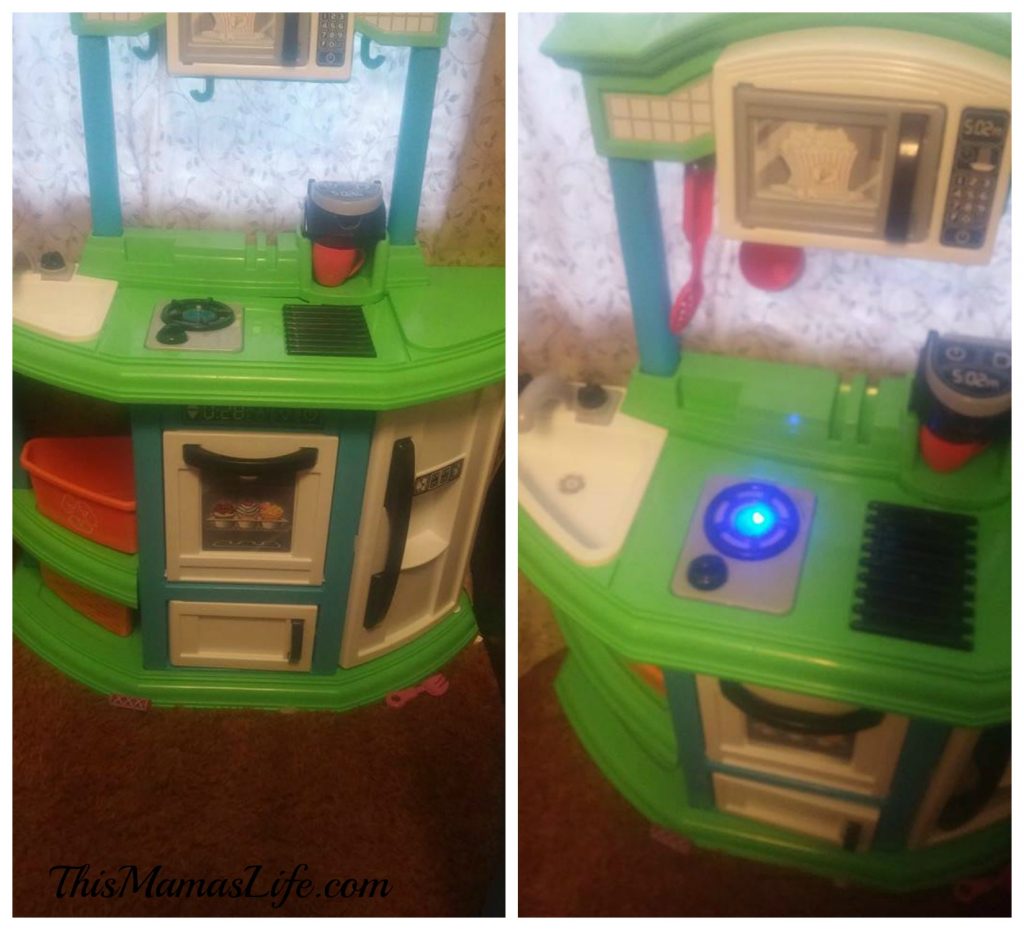 I also think that the light up "gas" burner is really cute. When you put the pot on it, the burner makes a bubbling sound like something is boiling.The refrigerator and oven doors open and close and you can use them for storage of the play food when not in use. Stepping on a play fork in the middle of the night on your way to the bathroom is about as much fun as stepping on a Lego. No mom wants to encounter that.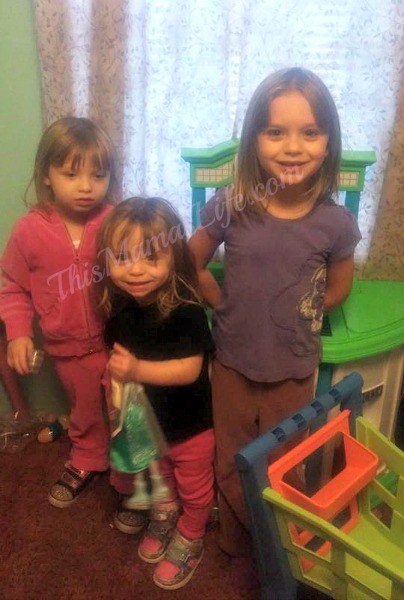 The kitchen also comes with 22 accessories – you'll find some pots and pans, dishes, utensils, and some play food. She's so adorable playing with it that I almost don't mind when she's making iPhone soup.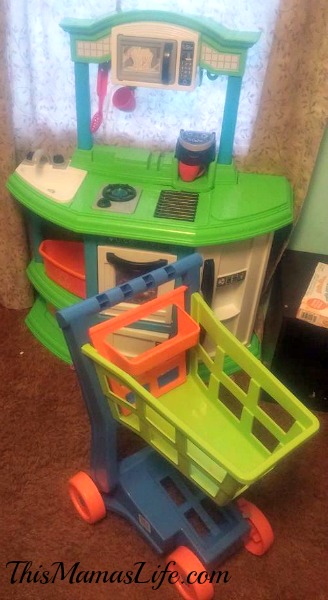 These really adorable and brightly colored toys make a great gift for Christmas as well as any other time of year. They're also very reasonably priced, so you don't have to break the bank buying your child the "big gift".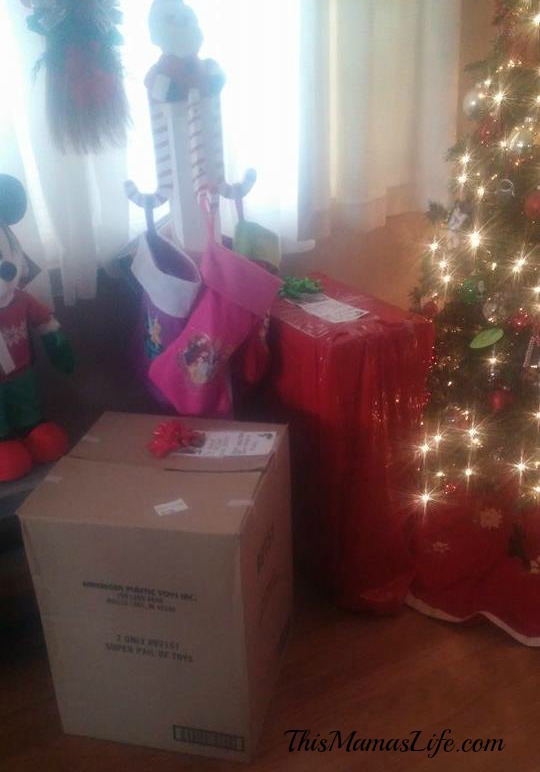 Is a play kitchen on your Christmas list this year?