For parents whose children struggle with mobility, it can sometimes be difficult to know the best ways to support your child. There's a wide variety of reasons why your child may be less physically mobile. Living with disabilities such as cerebral palsy, muscular dystrophy or spina bifida, to name a few, can all affect your child's day-to-day movement.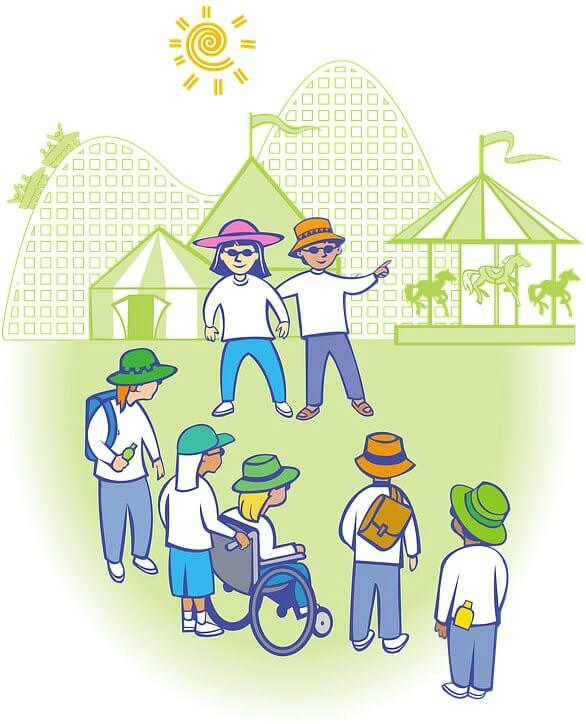 We all want the best life for our children, ensuring they can be as free, independent, and happy as possible. With children who have restricted mobility, they may need help from time to time–and who doesn't? Fortunately, there's a wide range of equipment out there to enable them the best quality of life for those everyday tasks they want to do independently.
From the larger sets of equipment to a small wall bar, the items on this list can add that extra bit of reassurance and assistance that your child needs to move freely around your home.
1. Grab Rails
These are excellent for just about anywhere in the home. They come in a variety of sizes for whatever purpose you need.
Slightly larger sizes work well in bathroom spaces. These can help if your child needs that extra boost to get out of the bath or shower.
They are also handy to have by beds and toilets to assist with standing and lowering onto the furniture. Children with muscular dystrophy, for example, can be prone to falls. Grab rails around the house can help them find balance should they need.
2. Grip & Turn Aids
Grip and turn aids can attach to some of your household and everyday items. They work best for a child struggling with muscle co-ordination and motor mobility.
You can find turning clamps for bathroom and kitchen taps as well as for door handles. Key turners are also a useful tool. Key turners attach onto a key to add ease when locking and unlocking doors.
Grip aids can make it a lot easier to open jars, especially with one hand. These are ideal if your child needs a free hand for crutches or maintaining balance.
3. Stair Lift
Stairs can be a real hindrance for those who are less physically mobile. They don't tend to give much room for less precise footsteps and are generally very steep, posing a threat of falls. If your child struggles to stand at all, then a chair lift would be perfect for getting from one floor to another.
You can find a stairlift that caters to a variety of individual needs at jamesonmedical.com. Your stairlift chair can have a shape that would best suit your child's body shape. You can also get stairlifts for outdoor use, so your child can easily move out into the yard to enjoy the sunshine.
4. Ramp
Threshold and wheelchair ramps are widely available to get for your home. These ramps are versatile and easy to fit together for higher thresholds. You can use a ramp as a permanent fixture to help escort your child through front and back doors.
Alternatively, you can use the ramp to pop up when and where you need it, including on your car. These are great when you need to transfer your child and/or a wheelchair into your vehicle.
Ramps work excellently to take away the difficulty that steps and uneven surfaces can pose to a person with constricted mobility.
5. Bath and Shower Seats
These provide a strong and sturdy piece of equipment to place in a bath and shower. Should your child need that extra bit of support, or a break from long periods of standing, these seats will assist with just that.