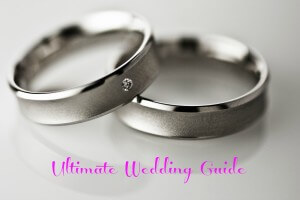 Jeff and I were So confident that we had everything that we needed for the wedding… Guest List… Check… Hall…Check… Limo… Check… Ceremony.. Check.. What else could we be missing?  That's when I looked at Wedding Paper Diva's Website – and came across their Reception Cocktail Napkins.  Darn, that's one thing we didn't think of.  I was so glad when I got to work with Wedding Paper Divas on a review for their Custom Cocktail Napkins.
A little about Wedding Paper Divas:  Wedding Paper Divas was launched in 2006 – as a stationery haven with an affinity for beautiful paper and fresh design. Today, Wedding Paper Divas is a member of the Shutterfly family of brands – which also includes Shutterfly and Tiny Prints.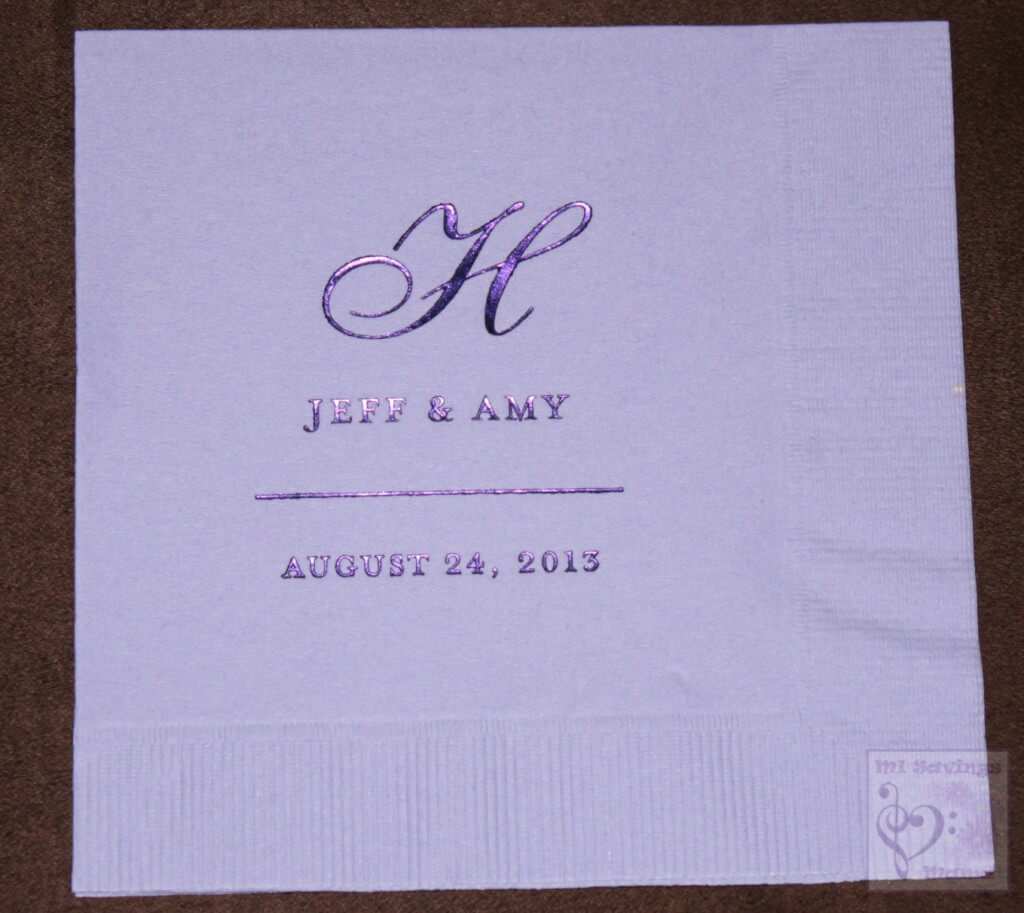 I got to order a set of Napkins from Wedding Paper Divas.  The last time I purchased any type of napkins, I went into the party store and picked out the Colored napkins… And that was it.  Nothing custom.  Not a guaranteed color match to your decor… We knew that was not what we wanted for our wedding.  After doing a little searching on the Wedding Paper Diva's Website we came across their Napkins.  There you can search by colors or themes.  Since we really don't have a Theme, we searched all the napkins that came in Purple (our wedding color).  That's when we came across the "Monogrammed Love" napkin.  Customizing it was Very fun.  When you customize it, you choose what letter, name, date, words you want to put on it.  Then you can choose the color of the napkin – and then the color of the lettering.  I think we went through 6 different color combinations before we settled on the one we received!  After my order was made, I received a proof!  Which helped relieve the feeling of "did I mess up something".   After the proof was approved, they went through processing and were delivered at my door!   The whole ordering process was very simple and self explanatory.  I just can not wait to show off these at the wedding.  I guess I better Save one now for my Scrapbook!
Make sure to Follow Wedding Paper Divas on Facebook and Twitter.
*I Received a set of Napkins in exchange for this review. All opinions expressed are 100% my own.