With us combining families, Jeff and I have been trying to find something JUST right for the kids.  We wanted to make sure they feel just as special as we do on our wedding day.  I've partnered up with Natures Notebook for help on this gift.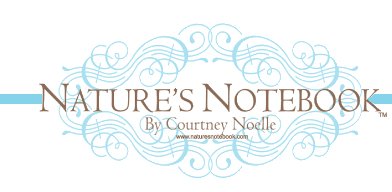 A little about the Artist:  Nature's Notebook was born of a spiritual connection to   the ocean and its beaches. Drawn to the soft sandy edges of the sea, artist Courtney Noelle has always felt inclined to inscribe words or names, thoughts or dreams into the ever-changing landscape of the beach. Something about its tumultuous fate, an uncertainty that parallels our own lives, makes sea sand the perfect tablet for expression.
If you remember back in December, I had the opportunity to work with Natures Notebook on a Gift idea for my man (You can see my review here).  Well, I have had the opportunity to work with Ms. Noelle again for this Event!  She sent one photo for lil C and one for lil Miss.   Each has their name written in the California Sand.  I have to admit, she Completely out done herself with these photos!  Just look!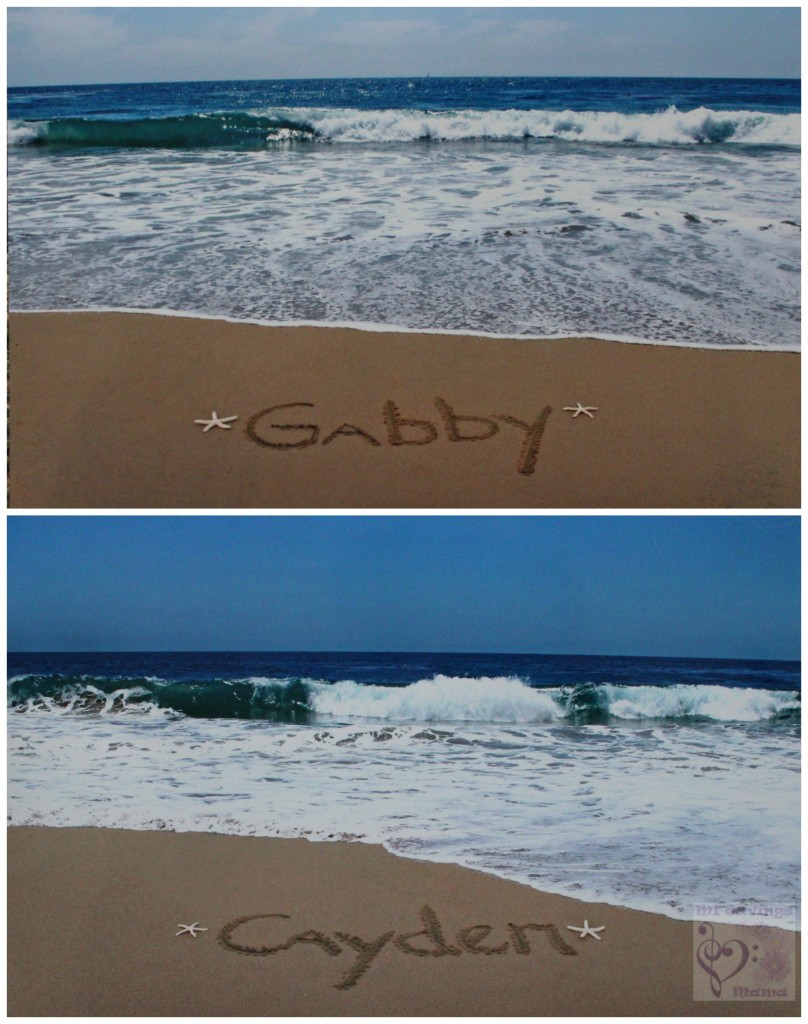 Aren't they Gorgeous?  Neither Lil C nor lil Miss have seen them yet… But I cant wait for the day of the wedding for them to see it.  To get an amazing shot like that… Breathtaking! The one thing I love is that both of the Names and the photos have similarities, yet they also have their differences. And that is exactly what Jeff and I were hoping to accomplish with this gift to them.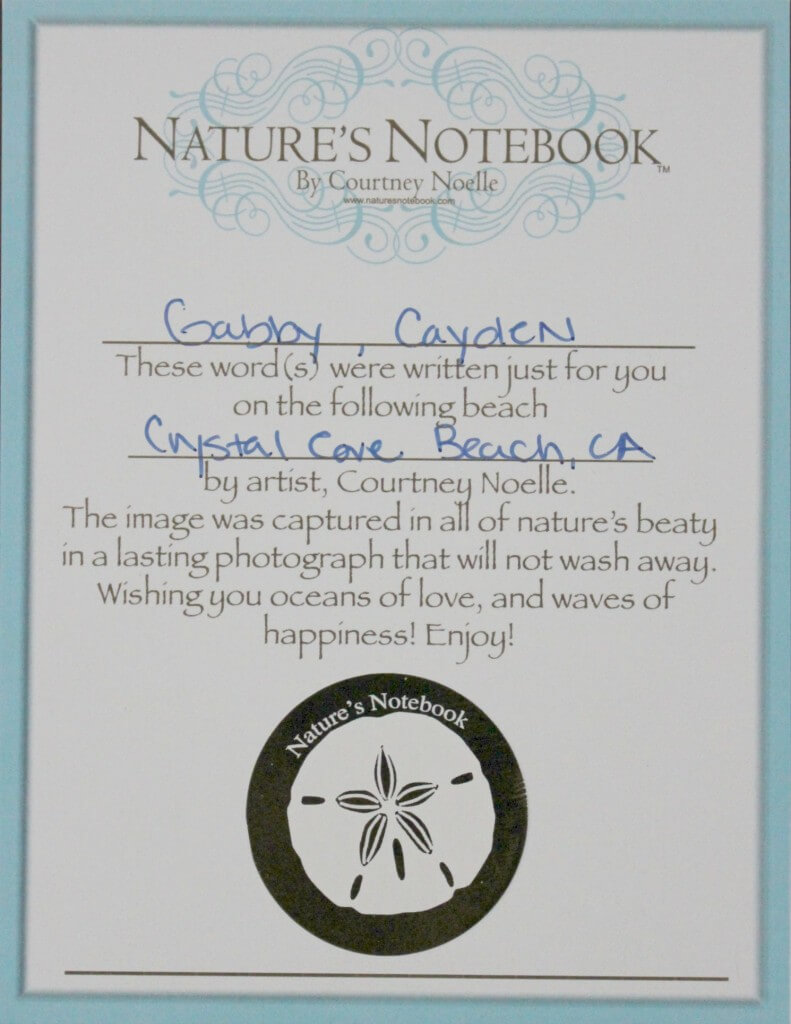 Each photo set comes complete with a Certificate of Authenticity.  Showing the Name(s) written and also letting you know what beach they were written at.  One day, Maybe we'll be able to visit California and visit Crystal Cove Beach!
Disclaimer:  I received the photos shown above in exchange for this review.  All opinions expressed are 100% my own.