For Easter we are always looking for a little treat to set out on the table for everyone to snack on.  And I think we have found the perfect solution!  The Springtime Muddy Buddies Mix has every aspect of Spring and the holidays.  Not only is it quite easy to make, but it also has a little bit of something that everyone loves.   There is Chocolate, and M&Ms and Marshmallows and even a little Chex cereal thrown in the mix.
Springtime Muddy Buddies

Ingredients:
3 C Chex cereal
1/4 C unsalted butter
1 C + powdered sugar
1 tsp vanilla
1 C Easter M&M candy
1 C pastel mini marshmallows
1 C Ghiaradelli white chocolate wafers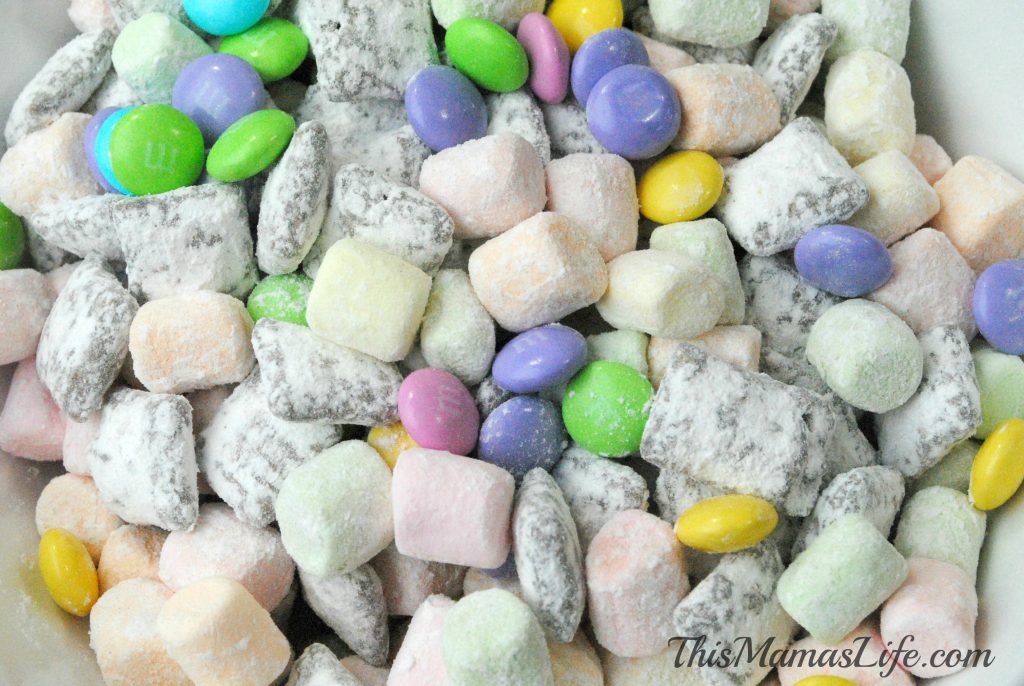 Directions:

Prep a large cookie sheet with parchment paper.
Using a large measuring cup pour 3 cups of Chex cereal into a large bowl.
Pour the white chocolate wafers into the top of a double boiler.  Melt chocolate and stirring  often.
Slowly pour the warm melted chocolate over the Chex cereal.
Using a wooden spoon begin to gently mix the chocolate and the cereal.
Make sure that all of the cereal is well coated with chocolate.
Scoop the coated cereal into a large plastic bag.
Add in the powdered sugar.  With your hands seal the bag closed and begin to shake the two together.
Make sure that all of the pieces of chocolate coated cereal are now covered with powdered sugar.
Gently pour the cereal onto the lined cookie sheet.
Set aside to cool.
Place the cereal back into a large bowl.
Measure out the M&M candy and pastel mini marshmallows to the mix.
Store in a ziploc bag or lidded container.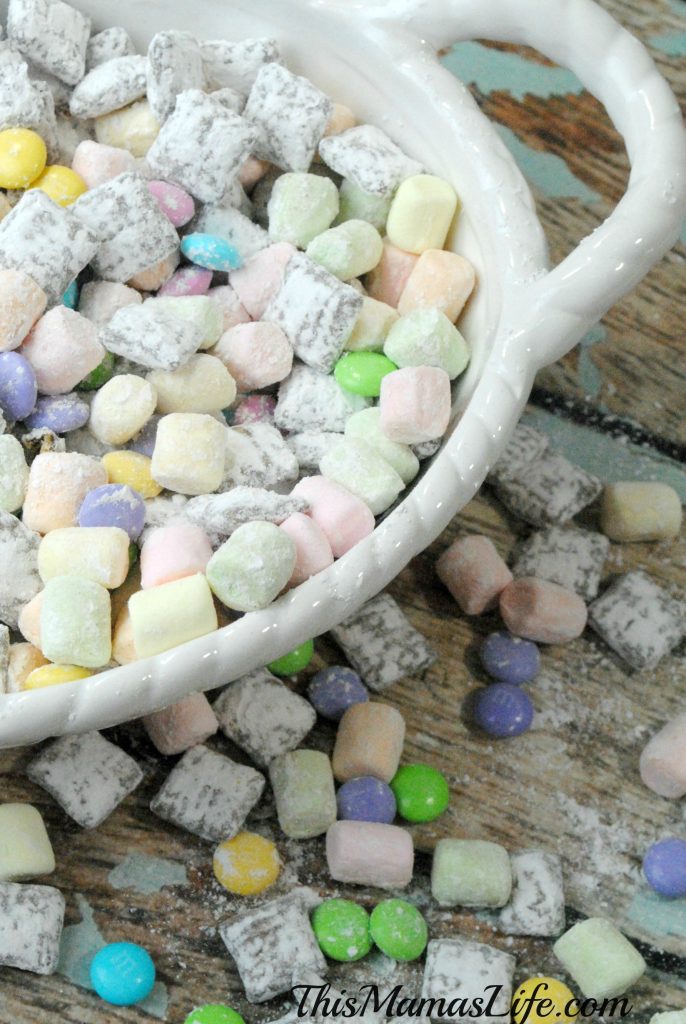 This is going to go fast at your next gathering – so I suggest making an extra batch to put away and snack on it yourself!