Every Holiday my family gets together to celebrate.  This year, it was our turn to bring a side item – so we are bringing deviled Eggs.  And keeping in the Easter Spirit, we decided to make them colored deviled eggs!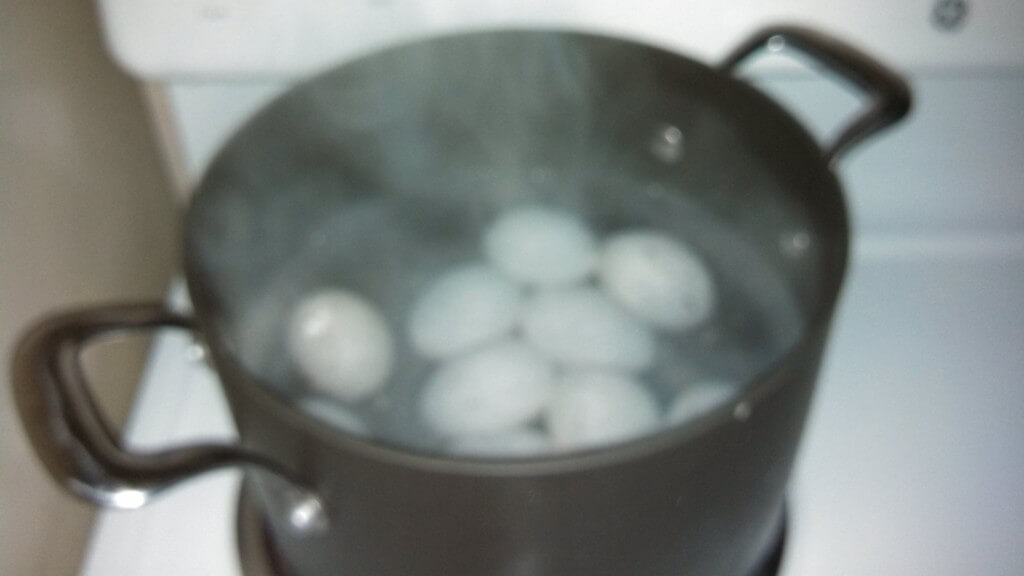 Easter Colored Deviled Eggs Ingredients:
Hard boiled eggs
Mayonnaise/Miracle Whip
Powder Mustard
Green Onions
Food Coloring of Choice
Vinegar
Water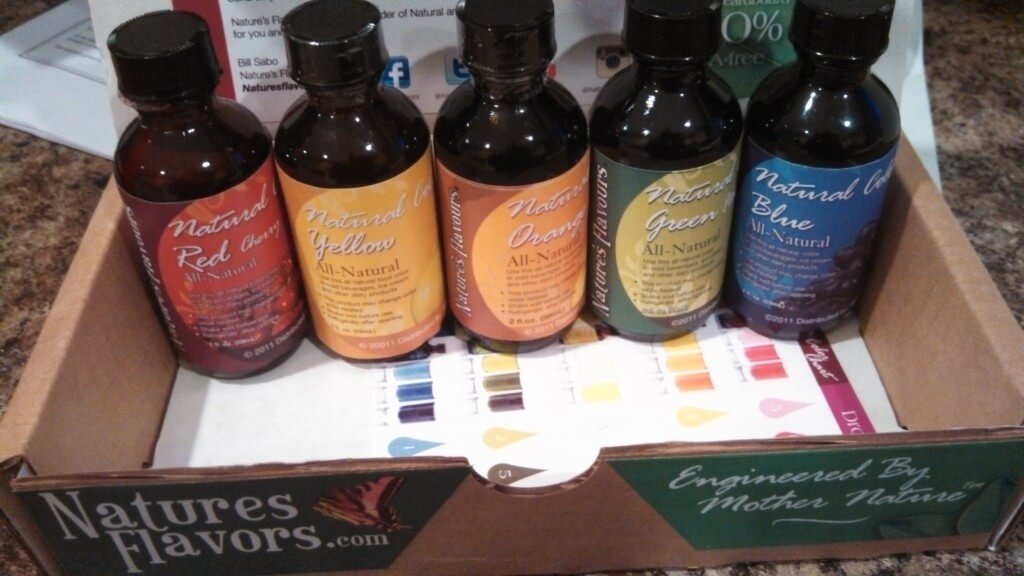 Directions:
1.  Remove the shells from the hard boiled eggs and slice each egg in half.
2.  Remove the yolks from the egg halves and place in a bowl
3.  Mix Egg Yolks, Mayo and Powder Mustard and put aside (I do not have an exact measurement of each.  It all is based on taste – Some like a little more mayo taste, some like a little more mustard taste. )
4.  Dye the egg whites.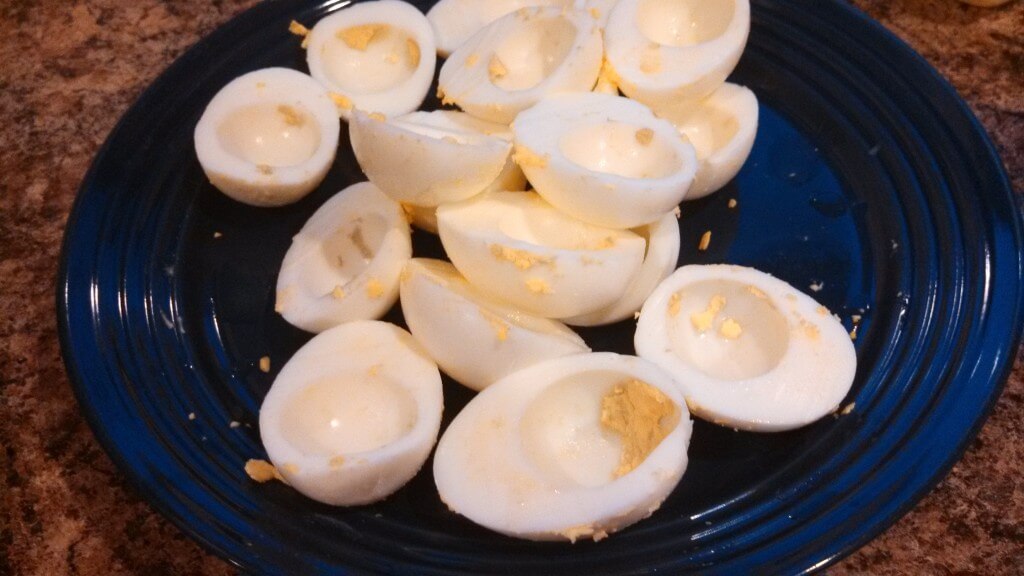 To dye the whites:
Fill Cup with 2/3 of cold water.
Add 1 tsp of vinegar
Add food coloring – I used about 10 drops of Natures Flavors Food Coloring for mine.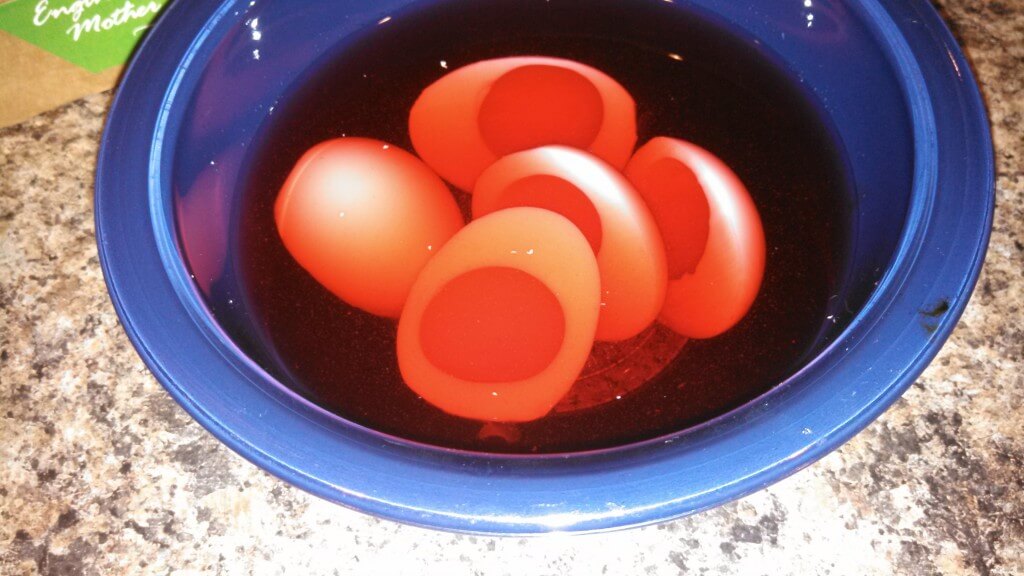 Let your egg whites soak in the dye until you reach the desired color.
The red took the longest to take to the eggs.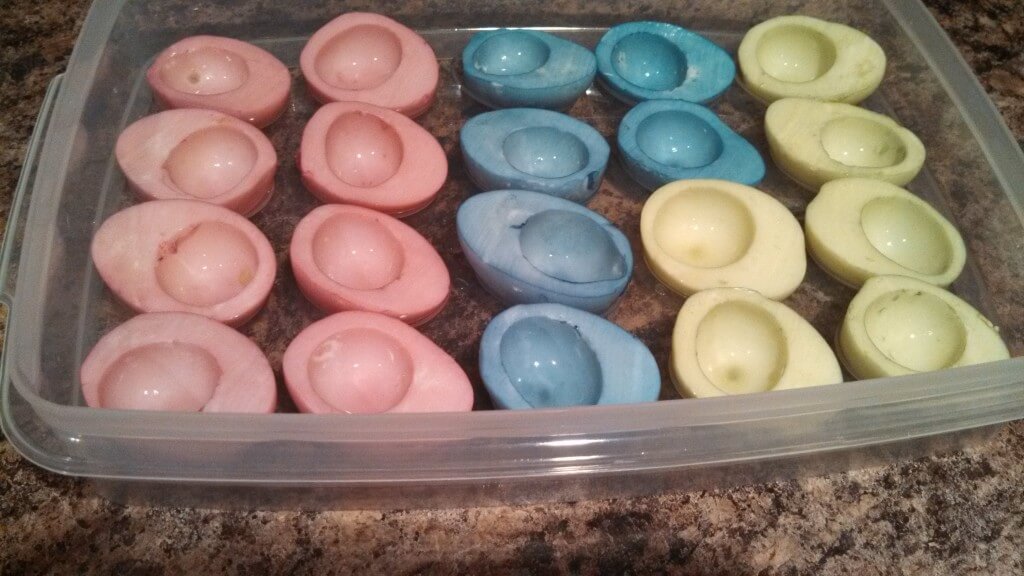 Take the Yolk Mix from earlier and add to each egg.
And Voila! You now have colored deviled eggs!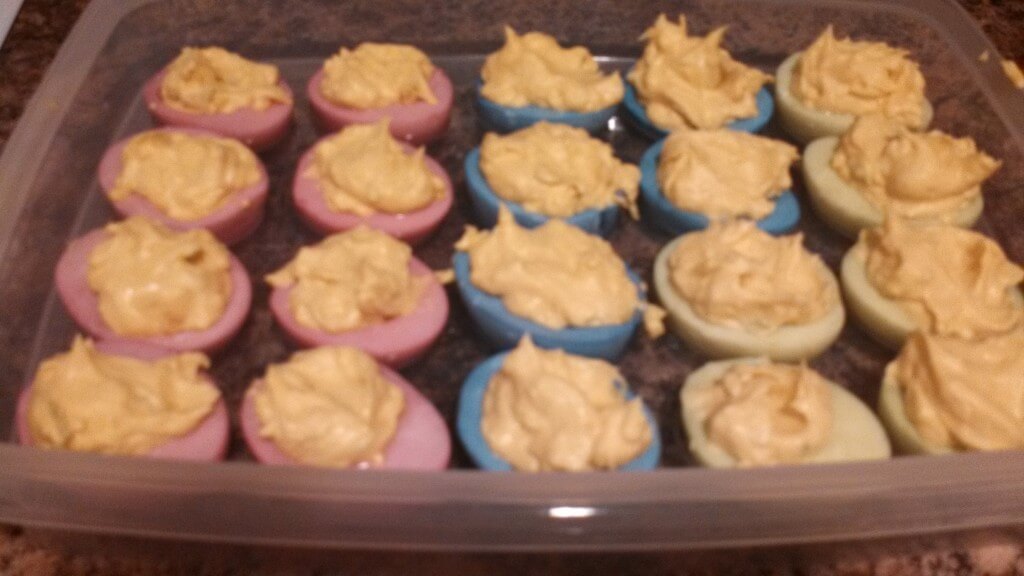 That's all you have to do to make Delicious Colored Deviled Eggs that Everyone will enjoy!
*I received Natures Flavors Food Coloring to help facilitate this colored deviled eggs recipe.  All opinions expressed are 100% my own.