As a mother of a toddler, I know how hard it is to get your Children to WANT to wear socks….And WANT to put them on by themselves…  EZ Sox has come out with a great line of Socks that are not only CUTE but Practical and EZ for the children to put on by themselves.  EZ Sox is One of my "A Blogtastic Extravaganza" Sponsors
A little about EZ Sox:
It helps build the confidence that pre-schoolers need as they learn to dress themselves. These Socks Feature:  Reinforced loops give tiny fingers a strong grip for pulling over tiny toes. Cute animal faces act as a  guide, showing them which way is up.  Non-skid bottoms make EZ Sox safer on slippery surfaces.  These are made seamless for sensitive toes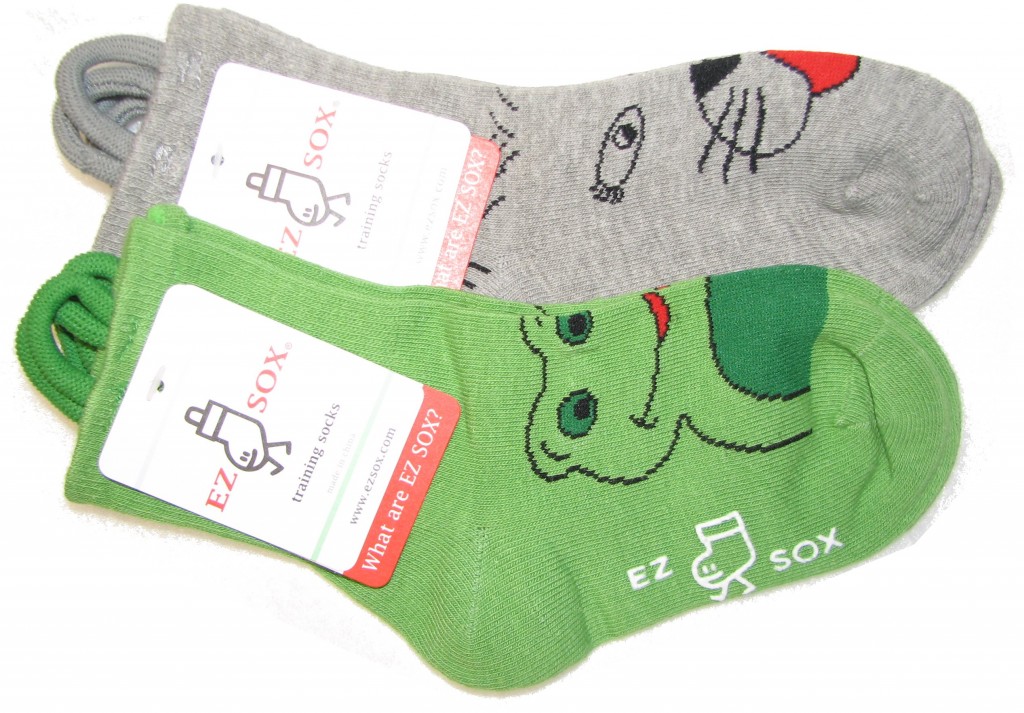 Our Thoughts about EZ Sox:
EZ Sox sent my son a couple pair to try out for himself.  I will say I have never seen my child more excited to wear socks then he was to wear these!  He just loved the fact that they were Animals… And that they were so easy for him to put on by himself.  He gets mad when they are in the wash – because he cant choose them for the socks of the day.  One thing that i have noticed is since he has received the EZ Sox, he has more confidence when it comes to putting his own socks on. The loops on the the side are quite durable – because being a boy, he had yet to pull the loops apart from the sock.
Do your kids have any problems with the seams in their socks? Do they want to try to be a big girl/boy and put their socks on all theirselves?  Try EZ Sox
** I received these socks for review purposes only. All opinions in this review are 100% my own.